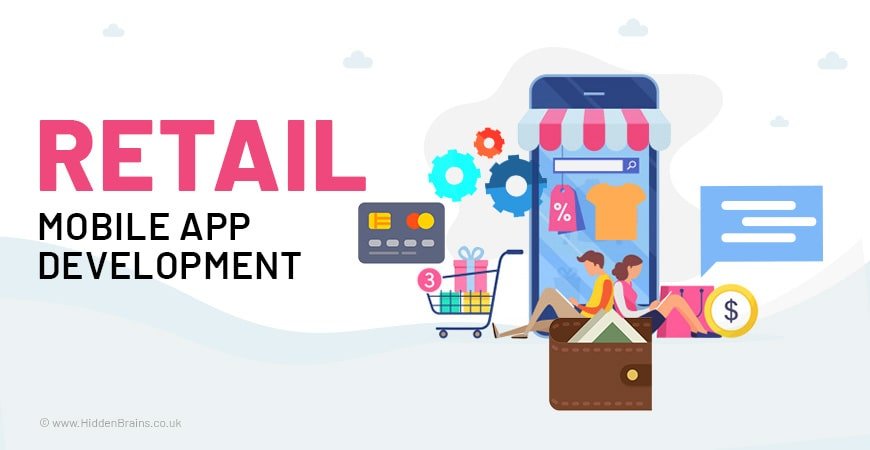 From centre stage to supporting player outlines how digital technology, previously seen as a competitor for physical, bricks-and-mortar retailers, can be harnessed better to offer a truly integrated, responsive shopping experience and improve customer retention and acquisition. Retail IT solutions and technology used in the retail industry have witnessed a big leap.
Recent changes in best emerging technologies present a renewed opportunity to get a retail mobile app strategy right, take advantage of a fast-growing mcommerce market, and deliver an outstanding omnichannel experience for customers.
Call us today for a FREE no-obligation quote.
Solutions & Technology used in the Retail Industry
Retail Enterprise Software Applications – Enterprise-wide application platform for various segments such as general merchandise and grocery for efficient customer relationship management, omnichannel, scalable and available globally.
Retail Consulting – Allow seamless collaboration with retailers to define the solutions according to business problems. Consulting helps retailers understand the importance of using simple, tried-and-tested toolsets to diagnose operational issues, identify business improvements and build the case for technology change.
Point-of-Sale Solutions – Comprehensive range of point-of-sale solutions such as hardware, software and related services.
Mobile Solutions – Mobile retail solutions include handheld payment devices and mobile-enabled retail software solutions.
Related Post: Software Development Cycle
How Mobile Apps are Driving Retail to the Next Level
Mobile app development services are driving a whole new world of opportunities for an increasingly significant portion of users' shopping and buying behavior. Several retailers have been late to shift and now have mobile apps to set expectations right with consumers.
Users spend the overwhelming majority of their mobile time within apps but many retailers remain focused on mobile web.

Most mobile users have just a few retail apps on their smartphones, favoring the largest retailers and putting those without an established app presence at a disadvantage.

App user acquisition, engagement and retention are challenges for many retailers as they look for the right value proposition to offer customers.

Emerging technologies like augmented reality (AR), virtual reality and visual search offer a whole new world of opportunity for retail apps as they evolve beyond simply reducing friction toward surprising and delighting their users.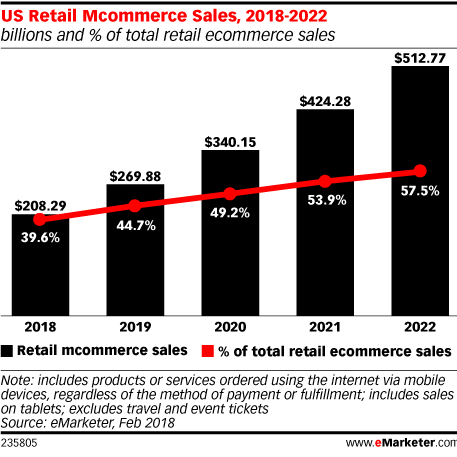 Mobile media time spent – App vs mobile site? Which one works?

 
App usage (90% of time) dominates mobile usage. This proven fact should be used while developing retail mobile app strategy and simple app Ideas.
Now that mobile dominates the majority of digital minutes, where are these mobile minutes happening. In all these countries, the percentage of mobile minutes spent on apps is 80-90%.
More than 80% of mobile minutes in all markets are spent in apps.
Call us today to boost your retail industry business.
According to comScore global mobile report 2018 there are important apps are across different countries. The mobile app revolution has completely transformed the way retailers can interact and reach out to the customers. It saves costs and minimizes time needed to create billboards or printed materials to advertise discounts and special offers when you can do it more efficiently through an app.
Moreover, mobile growth has directly impacted and changed customers' preferences. Users can conveniently compare prices, search different options, goods and other buyers reviews using their smartphones.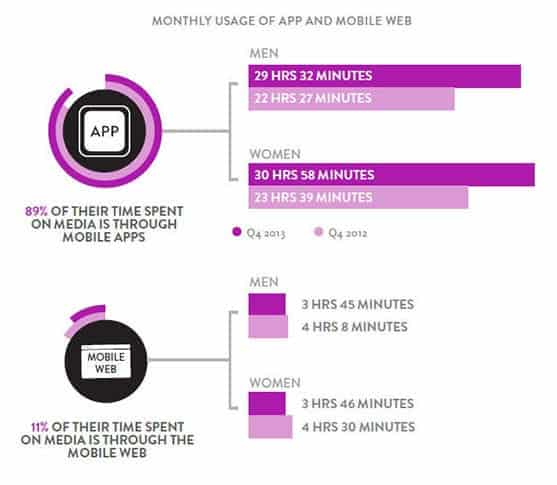 Today mobile commerce is outperforming all kinds of e-commerce.
Related Post: Grocery App Development
Here are the Technologies used in the Retail Industry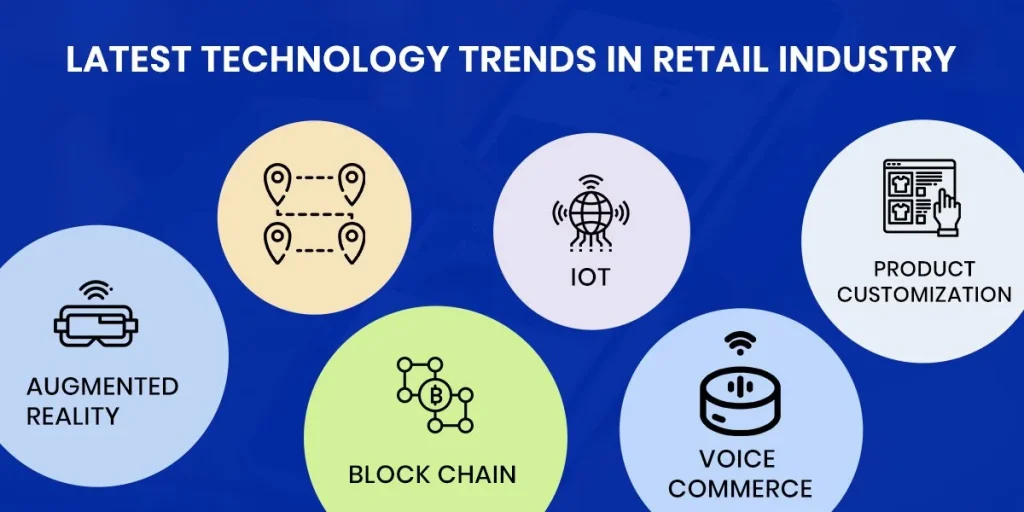 Geolocation
Location-based technology is the new norm for retailers. It is an essential part in marketing strategies to bring in-store traffic and delivering highly contextual content. Furthermore, geolocation can help customers, both existing and prospective to navigate providing a better in-store experience. Location sensing technologies in retail allow customers using the retailer's app, or a third-party app to track location in return for a better experience or reward.
Beacon Technology
It's geolocation-based technology that will help increase customers' offline spending. The Beacon system is used to determine the location of clients to propose new products and offers.
You can send special offers to customers when they are in proximity to your store, delivering ads to them at the right time and place. Beacon allows
In combination with geolocation, Beacon technology allows mobile apps (both on iOS and Android devices) to receive signals from a system based on Bluetooth in the physical world and promptly send push notifications to the customers' mobile devices whenever customer comes in a predetermined range and have the appropriate application.
Based on this technology, any retailer can get an effective way to reach customers by sending them hyper-local, meaningful ads directly to their smartphones, taking personalization to the next level.
Heatmaps
Heat map data can be used to compare stores and departments (or theoretically, even create rankings of employees) which could be used to optimize the retail experience for particular customer segments. By using this information, retailers can make relevant changes, personalize customer interactions and continuously improve customer relations. Retailers can match the adaptive agility to stay competitive in a highly competitive and saturated market.
Rise of Wallets
Customers will continue to shift towards m-commerce, as technologies like IoT and decentralized platforms are entering into the mobile payments and powering the mobile apps with more secured transaction options. Using mobile wallets gives customers a secure platform to make payments safe from possible theft and vulnerabilities. Mobile wallet app trends internet payment systems which require quick channels for money transactions.
Internet of Things
Internet of Things solutions for mobile app development in the retail industry has become a big industry that is evolving with time. Using this revolutionary technology, app developers can create intuitive platforms to control different non-IT equipment via apps. 
Artificial Intelligence and Machine Learning
The combination of deep learning along with machine learning can provide valuable data and real-time analytics. AI technology has become a hit launch with its features incorporated through many of its components. Chatbots in retail is a classic example of the deployment of AI technology in retail mobile applications. For mobile app developers, it's now easy to integrate chatbots on their website and apps.
Related Post: Retail Technologies and Retail Trends that will Define the Future
Conclusion
Retailers are consistently refining their mobile commerce channel strategies. Retailers across different brands have experienced varying levels of success in mobility. However, it is clear that successful retailers will continue to go mobile.
Do Not Forget To Visit Our Robust and Secure Services:
Mobile App Development Company in The UK
|
iOS App Development Company In the UK
|
Android App Development Company in the UK
|
Web Application Development Agency in the UK
|
PHP Development Company in the UK
|
ASP.NET Development Company in the UK
|
Hire Developers in the UK
|
Hire Best iPhone App Developers in the UK
|
Hire Android App Developers
|
Hire Web Developer in the UK
|
Hire PHP Developers In The UK
|
Hire ASP.NET Developers in the UK