State-of-the-Art Infrastructure. Latest Workstation. Secure Working Environment
Hidden Brains being much recognized and reputed IT Company has built a global clientele that is increasing at an unprecedented rate. The company's footprints span across 2 major cities of India, in addition to offices in USA and Norway too.
We have one development centre in the business hub of India, Ahmedabad and another in the IT dominant city, Hyderabad. With Head Office in Ahmedabad that functions separately from the development centre, Hidden Brains boasts state-of-the-art infrastructure with high-tech systems and implementation of latest technologies for industry experts to work on.
A widespread area of 35500 Sq Ft. secured with CCTV surveillance is house to 400+ human capital working dedicatedly on client projects. IBM high-end cluster servers and IBM Storage with dedicated cloud-based demo servers can be trusted for connectivity and uptime.
We ensure to provide a conducive, favourable and professional working environment for members to work efficiently for increased productivity.
Highlights of our Infrastructure
Powerful backup system for recovery of lost or misplaced data
Use of latest software as per the project requirement and market trend
Round the clock CCTV surveillance for enhanced security and 24/7 power availability
High-tech and fully scalable network architecture models and systems
Configuration, management and maintenance of client's server
Use of multiple servers to create a secured cluster network environment
Fully equipped workstations with up-to-date & licensed software packages
Real-time protection from virus and regular data backup
Data protection using Sonic Wall Firewall & pre-installed gateway

Servers
IBM High-end cluster servers & IBM Storage
Dedicated cloud based demo servers for application demonstration

Network
CISCO's manageable switches L2 and L3 for secured network
CAT6 network cables
VLAN for secured network traffic

Server OS Environment
VMWARE ESXi
CentOS
Ubuntu

Databases
MySQL
MsSQL
PostgreSQL
NoSQL
IT Infrastructure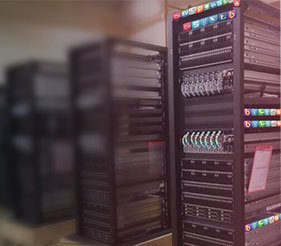 Hardware for Desktops
Highly configured processors
Firewall
Sonic Wall as firewall with tpre-installed Gateway anti-virus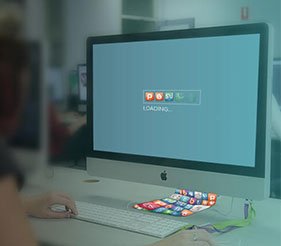 Desktops
Windows | Ubuntu |
Mac OS X | Mac OS X Mavericks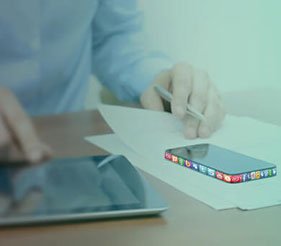 Devices
iPhone | iPad | All Android Devices | Blackberry | Windows
Wi-Fi Based secured network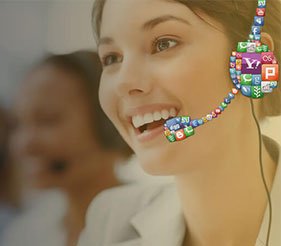 Communication tools
Skype | Gtalk | MSN Messenger | Yahoo Messenger | Go To Meeting |
Team Viewer | Cisco WebX | LogMein | Projector Based Conferencing