Smart Tracking Solutions in the UK
Innovative and contemporary smart car tracking systems are provided by Hidden Brains UK. As we understand the growing needs of logistics and ecommerce businesses, therefore, we build vehicle tracking solutions that perfectly meet the complex requirements. We provide far more than a usual high street tracker use to offer by using our real-time GPS/GPRS/Satellite capabilities and affordable solutions – without compromising speed or accuracy!
Using our fleet management solution, you can keep track of the movement of your vehicles, containers, or other moving vehicles right from the home or office. Hidden Brains' fleet management systems employ vehicle and location data to deliver actionable insights on how to increase fleet efficiency and enhance the driving and customer experience. With the fleet management solution from Hidden Brains UK, you can use data to precisely evaluate vehicle health, comprehend driver behavior, and identify trends in fuel usage.

Significant Achievements
Maximize your warehouse performance, reduce the overall cost, and human errors, and automate the information flow by using Hidden Brains UK Warehouse & Inventory Management Solution.

30% Lower Risk Of Accidents
With a live speed tracking system, it boosts driver safety.

15% Reduction in Fuel Expenses
Ensure the possibility to minimize fuel consumption with route optimization.
20% Improved Productivity
Ensuring in-app GPS tracking and live dashboard for enhanced vehicle productivity.

35% Customer Satisfaction
Real-time updates of vehicles can improve client happiness.
28% Cost Savings
Live fleet tracking and monitoring can increase efficiency and reduce fuel costs.
Features of Smart Tracking Solution
Get a 360-degree perspective of your fleet's daily activities with real-time updates which will help drive down expenses, boost output, and make the most of every working day.
Real-Time Location Tracking
An in-depth vehicle health report lets you keep track of the driving patterns of your vehicles. Find out all the details of every journey, how long it takes to get there, and how frequently drivers brake or accelerate.
Smart Alerts
Regular real-time notifications of events like speeding, detours outside of geofences, and significant breakdowns will keep you up to date on what is happening with your vehicle fleet.
Vehicle Location History
The feature of tracking the fleet's history provides the distance traveled, acceleration, idling, and stoppages. This function lets you keep a check on any unauthorized journeys or route variations that your driver may have done.
Trip Scheduling
You can check and arrange your trips depending on the fleet's availability and package size by simply using the Trip Scheduling function. Drivers can receive warnings and early notifications for trips that are scheduled.
Route Optimization
With the help of our special route optimization tools, you can plan and refine your routes based on current traffic conditions, which will help you prevent gas waste and deal with emergencies while saving money.
Geo-fence
Get instant notifications every time a car enters or leaves a specified area. For higher accuracy & better fleet vehicle monitoring, create geofences directly on the map.
Dashboard & Reports
Use our cutting-edge tracking system to examine your company's vehicle activities. You can't go wrong with trends, dashboards, reports, and scheduled deliveries compared to actual deliveries.
Offline Data Tracking
A vehicle tracking solution can help you manage your fleet of moving in remote locations without a network. We make sure that data is transferred as soon as the network is available, preventing data loss.
Driver Behavior Monitoring
Your firm may suffer financially if you don't keep an eye on your drivers' actions. Vehicle tracking software will offer insights, including information on speeding, hard braking, and average stopping times.
Our Technology Expertise
We are known as the one-stop solution for all your website development services. Our proficient team has delivered innovative and secure web solutions for B2B and B2C Clients.
How does Vehicle Tracking Solutions Work
Benefits of Smart Tracking System Solution
Get notifications for unlawful activity, keep an eye on your drivers, and share live locations! Create a long-lasting delivery system for your business.
FleetTracking
Any fleet-based business can benefit from smart tracking's assistance in managing and running their fleet potentially. This software can not only locate and monitor the car, but it can also record the driver's start time and destination.
Reduced Downtime
Your fleet company should reduce downtime to boost productivity and revenues. Vehicle tracking systems give you insights so you can schedule journeys for your cars at the most advantageous times and completely eliminate downtime.
Automated real-time alerts
Get immediate warnings when your car leaves the defined geo-fence based on the configuration you choose according to your business needs. Moreover, vehicle tracking solutions can deliver prompt notifications in the event of accidents so that action can be taken.
Cost Saving
Our Fleet Tracking mobile app is customized with a unique feature that saves you time and cost as it helps you find the most feasible route for your vehicle. The use of vehicles, travel times and idle hours can all be tracked down to find areas that required improvement.
Vehicle and Driver Safety
To protect your staff when they are traveling, use real-time remote vehicle tracking. We will be able to offer prompt help in the event of accidents or worse, allowing them to immediately resume operations.
Vehicle Utilization
Use a sophisticated tracking system to enhance your company's fleet management. Your fleet managers will be able to use the statistics provided by the tracking device to ensure that you never lose an employee due to being over the speed limit or idle time.
Smart Route Planning
With the help of vehicle tracking solutions, you can identify routes that save both time and money. The smart route planning functionality of our app will reduce unproductive work and eliminate unnecessary fuel expenses.
Optimize resources
Accessing your vehicle's important information becomes easily accessible without a smart vehicle tracking app. Using this solution, you can watch out for where they are and what they're doing in real-time and be able to make an informed decision about scheduling your fleets.
Our Vehicle Tracking and Management Solution is designed to offer complete notifications to ensure vehicle and trip safety.
Excessive Stoppage Alerts
Fuel Draining Notification
Platforms & Integrations
Providing consistent experiences and addressing the unique needs of each and every platform.
Technology Platforms
Compatible with the latest web & mobile platforms
Third party integration
Seamless integration to deliver better value to customers
Guide
Here are some of the common queries related to Web application development.
Industries We Serve
Our warehouse inventory management software solution help in efficient warehousing, reducing costs and improving productivity across industries.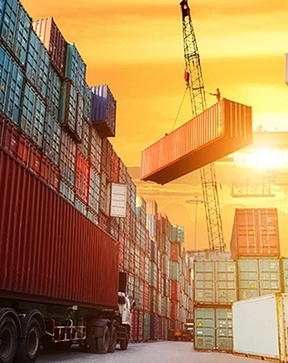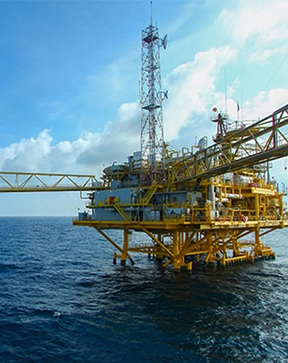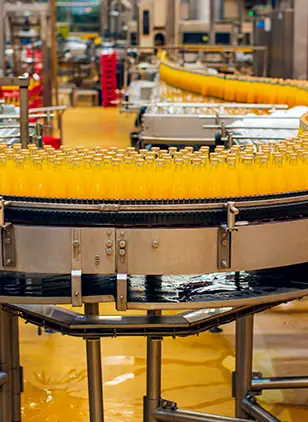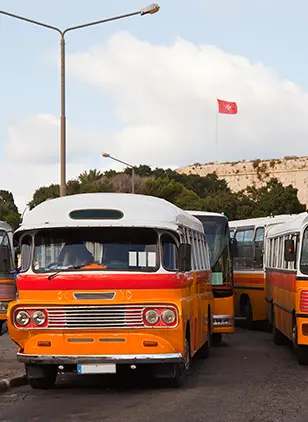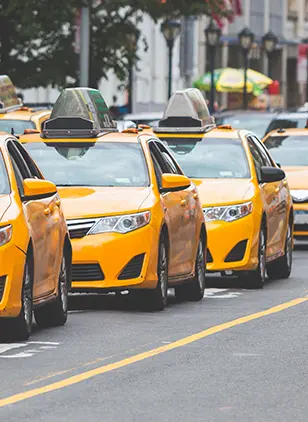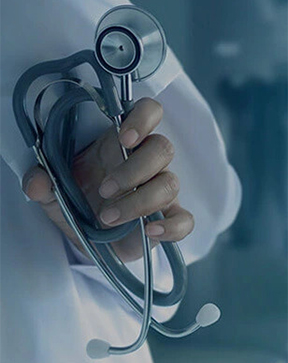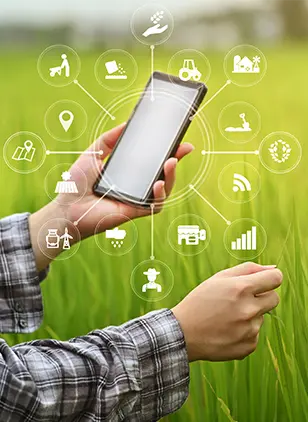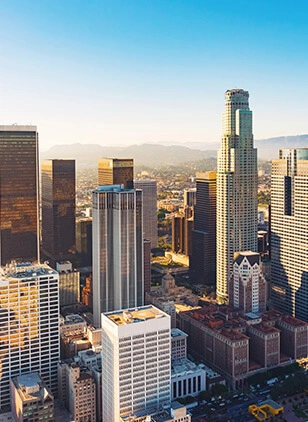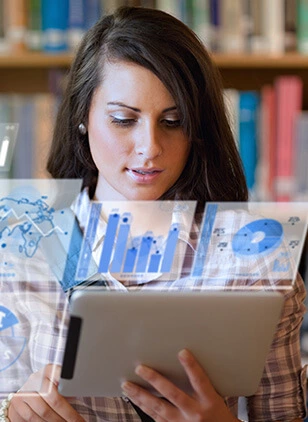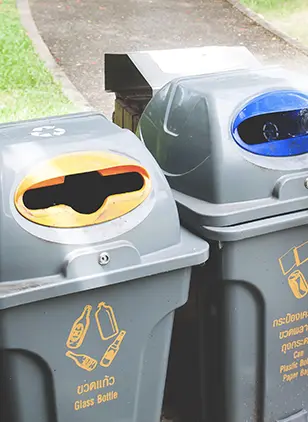 FAQ's
Curiosity has it's own reason for existing, by questioning anything we arrive at the greater solutions.
How Much Does It Cost To Build a Vehicle Tracking and Management Solution?
Typically the average cost to build a vehicle tracking and management solution at Hidden Brains UK will be ranging from $12,000 to $20,000+. The cost of building a vehicle tracking and management solution can vary depending on several factors such as the features and functionality required, the complexity of the solution, the technology used, and the development team's rates. So the final cost of app development can go high or low depending upon your business requirements.
How Long Does It Take To Start The Vehicle Tracking Services?
The time it takes to start vehicle tracking services can vary depending on several factors such as the size and complexity of the fleet, the number of vehicles to be tracked, and the technology used. However, typically it takes a few weeks to a few months to implement and start the vehicle tracking services.
The process involves installing hardware (GPS devices) in the vehicles, integrating the software with the tracking platform, and testing and calibrating the system to ensure accurate and reliable tracking. Once the system is up and running, fleet managers and owners can start using the tracking services to monitor and manage their fleet operations.
Guide
Here is a guide to help you with the common questions related to mobile application development.