WMS Solutions to Automate Everything In One System
To seamlessly handle the operations of the distribution center from a single point, Hidden Brains UK, offers you a tailor-made Warehouse & Inventory Management Solution that provides real-time insights into the warehouse. Instead of handling the operations manually, your supply chain team can perform end-to-end warehouse operations and achieve a complete inventory overview with the help of Hidden Brains UK Warehouse & Inventory Management Solution. The integration of the WMS aims to automate the flow of information and organize your warehouse like an expert. It comes with the capabilities to cut lead times, optimize inventory, avoid stockouts, and lower storage costs.
Upgrade from clumsy traditional warehouse management model to advanced Warehouse and Inventory Management solutions of Hidden Brains UK to leverage the benefit of faster order fulfillment, instant visibility into the stock level and order status, reduced shipping cost, better cash flow, and enhanced customer satisfaction.
Get a broad perspective of your company by seamlessly integrating the WMS customized by Hidden Brains UK. Our solution can be flawlessly integrated with any ERP system and can be customized to match any business size.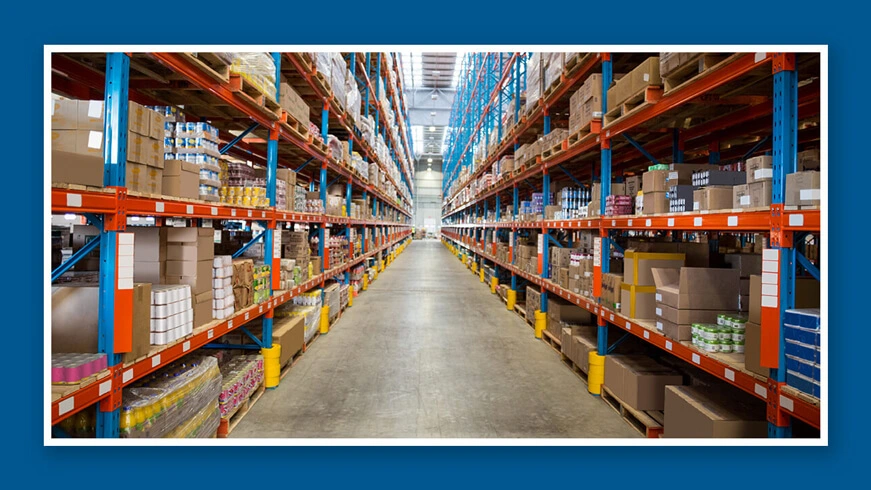 Significant Achievements
Maximize your warehouse performance, reduce the overall cost, and human errors, and automate the information flow by using Hidden Brains UK Warehouse & Inventory Management Solution.

40% Storage
Capacity
Increased storage capacity to meet ever-increasing storage space demand.

40% Cost
Savings
Reduce costs related to warehouse inventory and operations.

30% Improved
Efficiency
Efficiently run your warehouse and minimise handling costs.

99% Error
Reduction
Reduce human errors & improve efficiency for omnichannel businesses.

100% Data
Integrity
Improved data integrity and increased visibility for Warehouse Management

100%
Paperless
Manage, track and trace inventory movements creating a paperless environment
Best Warehouse & Inventory Management Solution
To effectively manage multi-location warehouses and incorporate inventory management processes, our warehouse & inventory solutions deliver you cutting-edge automation, smart features, and advanced functionality to streamline inventory activities.
Multi-Location & Currency
To maintain a seamless operation of the firm, keep track of all inventories across numerous locations owned by various entities in numerous currencies.
Batch, Barcode & Tagging
Our comprehensive WMS is integrated with advanced barcode scanning and batch tagging systems to record various inventory, SKUs, and other information.
Intelligent Reporting
Our WMS is designed in a way to offer real-time updates on all important supply chain & inventory management indicators, including trends, stock, and supplier performance.
Tracking & Smart Alerts
Easily resolve the issue of stock management by getting personalized stock management notifications and alerts for low stock levels.
Full & Partial / Multiple order Fulfillment
Our WMS offers you complete control over shipping orders with fulfilments for some or all of the products in the order and also provides the ability to generate invoices for partial fulfilments.
Omni Channel Fulfillment
Regardless of the channel used to place the order, effective inventory management across channels is necessary to achieve Omnichannel fulfillment of the customer's request on time.
Logistics & Transfer Management
For Hassle-free flow and storage of goods and services from the point of origin to the point of consumption, using our efficient WMS is a 100% worthy solution.
Stock Management & Reconciliation
Our comprehensive warehouse and inventory management solutions are tailored to cover everything from stock optimization to process delivery and control.
Ownership Management
Our advanced Warehouse and Inventory Management solutions are designed to manage both public and client operations by simply tracking the ownership of each item.
Our Technology Expertise
We are known as the one-stop solution for all your website development services. Our proficient team has delivered innovative and secure web solutions for B2B and B2C Clients.
How does Warehouse & Inventory Solutions Work
Benefits of Warehouse Management System Solution
By automating inventory flows, Hidden Brains warehouse management systems enhance productivity by easing operations, cutting logistics costs, optimizing manpower, and assuring real-time control.
Tradable & Non-Tradable
Automate the monitoring and tracking of both tradable and non-tradeable inventory by interconnecting all processes through to completion. Also, stock can be put away fast and effectively by using our WMS systems.
View of
Inventory
With the most accurate and reliable inventory systems, businesses can get a big-picture of inventory and achieve a balance between services and cost while also adding value to their operations.
Better Stock
Control
Improve warehouse inventory control to easily track sales and orders for each product or customer, assuring information accessibility to dramatically cut on unnecessary labor hours.
Space
Utilisation
Use our warehouse software solutions strategically to maximize utility and mobility in your warehouse by implementing the best practices for shelving and storage.
Real-time
Reporting
To avoid issues like stock-outs or missing client orders, get real-time tracking & reporting to synchronize your inventory across warehouses through various channels.
Decision
Making
A warehouse inventory management solution that offers all essential indicators and data for decision-making to obtain corporate benefits, streamline operations and boost productivity.
Lower
Costs
Our reliable and secure warehouse management system can minimize waste, maximize labor productivity, make optimum use of available space, and lower the demand for overpriced maintenance and upgrades.
Reduced
Wastage
Aiming to enhance your warehouse inventory control and follow environmental best practices to reduce waste and scrap, we have created a multi-warehouse inventory management solution.
Core functionalities of warehouse & inventory management solutions for increased asset visibility.
Smart Notifications / Alerts
Clearance Of Aging Inventory
Real-time data Processing
Seamless Third Party Integration
Transportation Management
Platforms & Integrations
Providing consistent experiences and addressing the unique needs of each and every platform.

Technology Platforms
Providing consistent experiences and addressing the unique needs of each and every platform.
Third party integration
Seamless integration to deliver better value to customers
Guide
Here are some of the common queries related to Web application development.
Industries We Serve
Our warehouse inventory management software solution help in efficient warehousing, reducing costs and improving productivity across industries.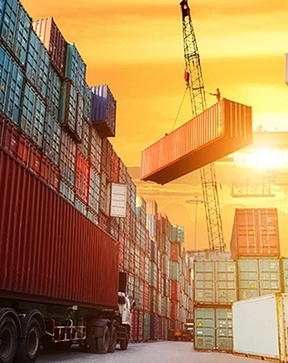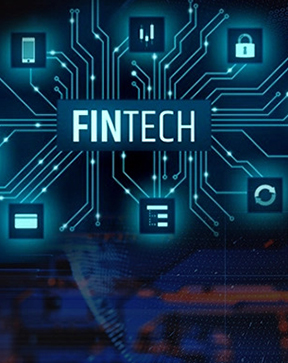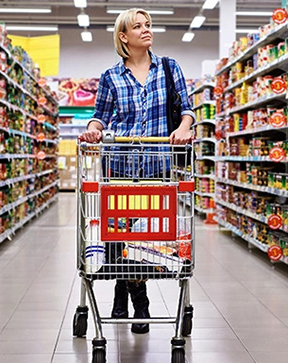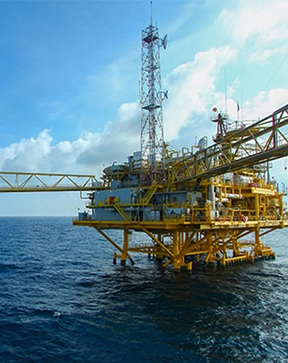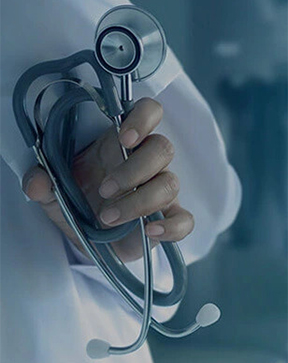 Use Cases
Hidden Brains UK has tailored the WMS technology solutions to successfully address industry-specific issues and improve the supply chain management process.
Logistics
Demand and supply changes can be efficiently managed by our warehouse management systems (WMS). For logistics organizations, an efficient WMS guarantees greater inventory control and product management.
Agriculture
Large-scale preservation of items occurs in agriculture and food delivery from the point of purchase till the point of usage. Our warehouse and inventory management solutions provide real-time visibility into their stock to agribusinesses.
Manufacturing
Manufacturing organizations can utilize warehouse management solutions to guarantee that raw materials are available for production and to maintain inventory levels that satisfy the demands of their clients.
FAQ's
Curiosity has it's own reason for existing, by questioning anything we arrive at the greater solutions.
Is a Warehouse Management System suitable for small businesses, or is it only for large enterprises?
A Warehouse Management System (WMS) can be suitable for small businesses as well as large enterprises. While larger businesses may have more complex warehouse management needs, small businesses can also benefit from the improved inventory accuracy, increased efficiency, and streamlined operations that a WMS provides. In fact, a WMS can help small businesses grow by enabling them to manage their inventory more effectively and efficiently. However, the specific features and functionalities of a WMS may vary depending on the size and complexity of the warehouse operations.
How can a WMS help me optimize space utilization in my warehouse?
A Warehouse Management System (WMS) can help optimize space utilization in your warehouse by providing real-time visibility into inventory levels and locations. With accurate data on inventory levels, you can make informed decisions about where to store items and how to organize your warehouse layout for maximum efficiency.
A WMS can also help you identify slow-moving or excess inventory, allowing you to adjust storage strategies accordingly. Additionally, a WMS can provide insights into picking and replenishment strategies, allowing you to minimize the amount of space required for inventory while still ensuring that items are readily accessible when needed.
Why Do Hidden Brains UK Be The Best Place To Develop Warehouse Management Solutions?
Hidden Brains UK is the best place to develop a Warehouse Management Solution because we have a team of experienced developers and domain experts who understand the complexities of warehouse operations. Our solutions are customized to meet the specific needs of each client, and we use the latest technologies to deliver efficient and cost-effective solutions. We also provide comprehensive support and training to ensure smooth implementation and ongoing operations.
Is it possible to integrate a WMS with other software and hardware systems in my warehouse?
Yes, it is possible to integrate a Warehouse Management System (WMS) with other software and hardware systems in your warehouse. Hidden Brains UK, as a leading software development firm, offers you flexible and customizable WMS solutions that can seamlessly integrate with your existing systems such as ERP, CRM, and other supply chain management tools.
How can Hidden Brains UK support my warehouse in implementing a WMS?
Hidden Brains UK can support your warehouse in implementing a Warehouse Management System (WMS) by providing a comprehensive suite of services, including consultation, customization, and training. We work closely with our clients to understand their unique business needs and tailor our WMS solutions that perfectly fit those needs.
How Much Does It Cost To Develop A Custom WMS?
The average cost to develop a custom Warehouse Management System UK can be ranging from $15,000 to $20,000+ depending upon the complexity of the requirements.
Guide
Here is a guide to help you with the common questions related to mobile application development.