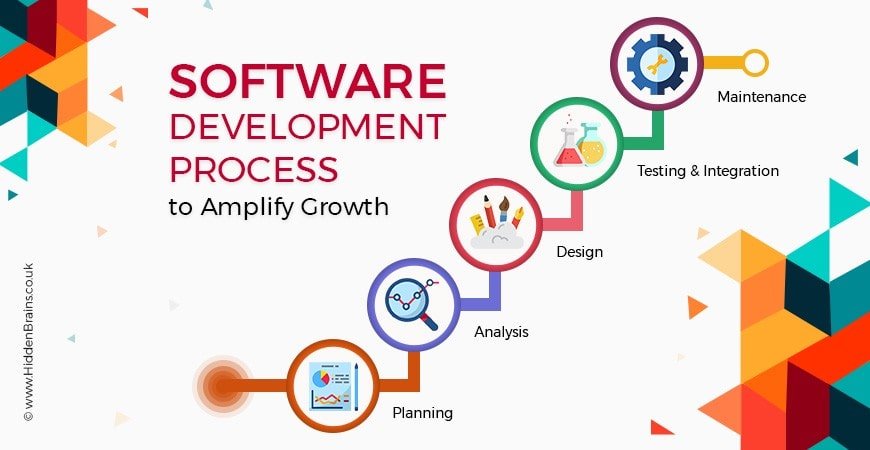 In today's world, software has become an essential requirement for a successful enterprise. Enterprises, as well as small and large companies are opting for the best software integration services. Dedicated software is playing a vital role in various multiple industries and help entities to manage their operations including finance management, automatic data storing, and documentation management in an advanced manner.
Software by the best software development company leads the organization towards growth and helps them to achieve their goals faster. To grab the one-stop solution software is the most easier and convenient way to manage a wide range of projects with online collaborations. 
Software Growth and Present Condition
According to Forbes, With $974 million in 2018 revenue and an April 19 market capitalization of $2.8 billion "engages in the development of information technology platforms for digital transformation. It operates through the following segments: Digital Business Platform (DBP); Adabas & Natural (A&N); and Consulting" 
As per Deloitte, "The market is responding favorably the most popular path to acquiring AI capabilities is enterprise software with integrated AI. Overwhelmingly, this software is cloud-based, either through public or private cloud deployments. Fifty-seven percent of our AI survey respondents globally use it now, and an additional 37 percent plan to use it within the next two years.
Custom software has become the trend of the tech industry and software developers are building software, based on the business requirements as specific customized software can resolve the business bottlenecks efficiently.
Software Development Process Evolves Various Processings
Hence, software development is not an easy task, it evolves various processings. According to IBM Research: "Software development refers to a set of computer science activities dedicated to the process.
Creating

Designing

Deploying

Supporting Software
To implement successful software for your industry,  you must know about the software development process which helps you to save time as well as your funds.
Through opting for custom software, you can integrate the software features which is required only for your business needs. Presently, Business owners don't have to purchase the whole software with unnecessary integrated features, they have an option to opt customized software, which can fulfill their business requirements.
To get the potential software, there are some stages that business owners should discuss with their team and then opt for the software development service. Hence, the clarification and clarity on some points lead to the result of the 100% profit.
Related Post: Software Quality Factors
Software Development Process and SDLC Process
Identification of Required Software
An organization should identify their specific requirements. They should have a clear picture, that for which requirement they are opting for the software. Team members should discuss them and then identify the business issues.
Analysis of the software requirements
After, identifying the requirements, conduct a proper analysis. Don't decide in hassle, the foremost step is to figure out the challenges but now, sort out the ways to overcome them. Thinking logically, will surely help build the software that will solve those issues.
Practically, have a theoretical knowledge about software and have a logic by applying virtually in your mind that how it is going to sort your major issues. The decision's at a fast pace can lead to you to high investment, after knowing about the software, try to figure out the features that are required for your business. As customized software decreased the cost of software development and offer features that are required for the business.
Detailed Specification of the software requirements
After analyzing your requirements, it's time to specify your needs in detail. The detailed specification helps to bring clarity among organizations and also with hired software development companies. Sometimes, verbal communication can lead to high miscommunication but detailed knowledge on paper leads the development process to an accurate and reliable method.
So, don't depend on the virtual imagination plan it in a Professional and specified way.
Software Design
Software is more than design and it should support the high functionality. Designing also plays an imperative part but the layout should be easy to use. The elements should not be so complex, as the software should be designed in such a way that every member of the organization and department can use it.
It should not be so complex with the technical issues as well as with the combination of color and fonts. To integrate the proper software design, designing architects work on it to design it perfectly. The design process is also further divided into three major parts: 
Interface Design 

Architectural Design

Detailed Design
Programming and Coders
Programmers are also known as coders and they are only responsible for the functionality of the software. They generate source code to run a different specific program with one other like merging databases,  routing communications, and work on the reflect of text and graphics in a proper way on the screen.
Basically, software developers use popular programming languages like Java and C++.
Testing
Before launching the software to the enterprise it's the developer's responsibility to check the software functionality manually. Software development is a long process and involves various steps designing, coding, merging data and these all activities are related to each other. So, before launching the software to the companies test it manually as well as on public devices.
Related Post:Infographic: Benefits of Agile Software Development
Conclusion 
It is important to collaborate with a website development company and software development company to build latest software. The process is enhancing constantly. Hence, the software empowers to solve specific business requirements. On the other side, the software also has the power to sort out multiple requirements at a single attempt. Additionally, to opt for custom software is a smart step as it saves time and reduces the cost of the development process. To get the best custom software, it is essential to analyze the requirements before taking a plunge into the development process.
To bring high standard software for the business, it is essential to hire the best software developers from the market. In the competitive world, the business world should take smart steps to take advantage of the full potential of the technologies at an affordable cost.