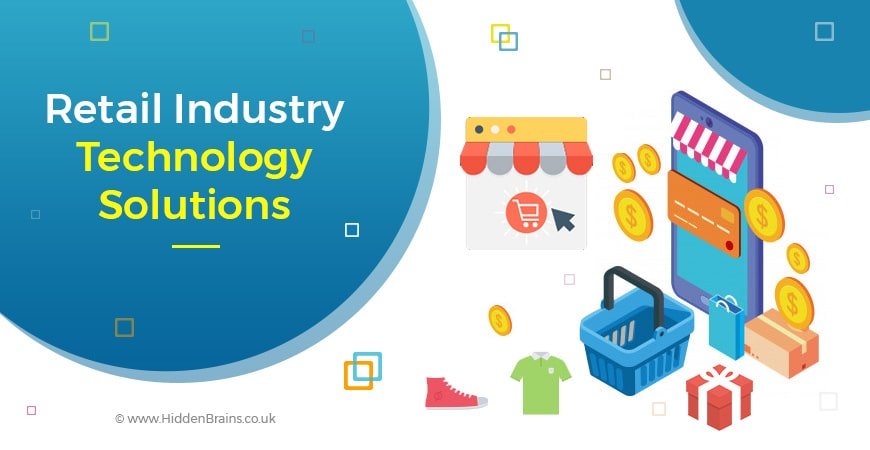 Digital, social media and mobile technologies is changing the way the retail industry is functioning, while playing a pivotal role in the shifting pattern of consumer behavior online. Studies have revealed that even though consumers would prefer to choose in-store purchases rather than online, 74 percent of respondents prefer to do online research for products and price comparison etc. before arriving at a buying decision.
This calls for the business owners to offer retail IT solutions for the industry to ensure creating an appealing presence across all platforms – online as well as mobile – apart from merely providing an engaging in-store experience. And this is in accordance with the altering mood and rules of the retail industry, where digitally savvy customers with smart devices expect retailers to engage with them on all fronts – social media, in-store, online and on their mobile as well.
A study by Cisco reveals that consumers nowadays are looking for new kinds of digital experiences, both in-store and out – that are more 'relevant' shopping experience rather than a personalized one. In fact, statistics reveal that 39 percent of respondents identified greater efficiency in the shopping process (e.g. ensuring items are in stock, speedy seamless checkout process, etc.) as their most desired requirement for shopping experience, whereas only 13 percent opted for a more personalized shopping experience.
The growing impetus of Magento development services in the retail industry, as feared by many do not seem to pose as a threat for brick-and-mortar businesses. And the credit for this to a large extent can be awarded to 'consumers' who are opting for omnichannel shopping experiences. Studies have shown that retailers on an average are banking on an estimated online sales of 10 percent, which presumably will grow to 13 percent at an overall rate of 30 percent per year.
Build a dynamic infrastructure & create agile processes that allow you to deliver experiences that enables retailers to capture data about where their assets are, and within the context of what customers are doing at any given point of  time.

Knowing the 'new age' digital consumer is the new mantra to maximize ROI for business in the retail sector. Retailers and online business owners have to really put in efforts to go beyond the conventional age- and income-based demographics so as to comprehend changing digital behaviors, which if not carefully mapped can stand in the way of your smooth run in retail business.

Taking risks is indispensable to make your mark in the dynamic retail sector, as the industry is fast changing its course in tune with the emerging dominance of online shopping. With the growing affinity of consumers for the eCommerce websites and mobile app for retail, businesses are increasingly found to be shifting focus to online retail. 
Retail Technology Solutions
Online Stores:

eCommerce websites can be the most viable business decision for online business owners as well as 'brick-n-mortar' store owners seeking to expand their business beyond city/country limits. Build a secure eCommerce & Go Global. Solutions:  List business & share details thru pages, brochures & gallery for customers to contact, chat online & visit offline store.

Custom Solution

: Customers are always looking for personalized solutions that are convenient, hassle-free and hyper-relevant.  eCommerce websites allow retailers to showcase their product & integrate secure customized solution as per requirement. Solutions: eCommerce website, built using OS commerce and Magento commerce.

Order Management

: Retailers are finding it hard to  provide customer & delivery support due to lack of apt management and increasing risk of human errors in order process. Dynamic pricing based on material, size & color can also be an added advantage.  Solutions: routing order to the nearest dealer, in Machine understandable language with Dynamic Pricing, Online payment.

Responsive Website: Retailers can enhance business visibility by creating a responsive website that can reach out to web and mobile users. Can be integrated with high-end eCommerce website features like Shopping Cart & Payment Gateway. Solutions: Integrated with Product Catalogue, Shopping Cart, Authorized.Net Payment Gateway, Bootstrap framework & Discount coupon.
Comparison website/app

: Retailers can consider building a referral programmer website for their business with no buying process involved – catering to advertisers and publishers. QR code integration for app can help locate nearby offline stores. Solutions: Integration with Affiliate Network API, Data feed & QR Code for mobile.
Magento Omnichannel Solutions
In this age of innovation, consumers are demanding innovation in commerce. It is all about providing a seamless experience across different platforms, linking online and in-store businesses in order to maintain a competitive edge.  Shoppers are looking for optimum convenience to buy goods whenever they want, through any channel, any platform or device, and expect a variety of delivery options.
IDC predicts by 2019, half of all retailers will have adopted a retail omnichannel eCommerce platform, resulting in upto 30% increase in profitability. Companies that haven't already adopted an omnichannel approach need to consider this as a matter of urgency. This is due to increased  revenues, reduction in total cost of ownership (TCO), inventory and operations-related costs, as well as promotional pressure.
Here is how Magento Omnichannel Solutions is helping Retail Businesses
Increases both Loyalty and Sales
Magento omnichannel gives customers the option to buy online and pick up in store. It provides the option to ship to and from store capabilities and an endless aisle of inventory in store means that a customer never leaves empty-handed.
Order Management for World-Class Omnichannel Experiences
Magento Order Management can help centralize global inventory, source items for fulfillment, and merge your online and offline worlds. Magento can increase efficiency, reduce cost, and provide shopping experience.
Flexible Order Fulfillment
By minimizing the operational cost of global inventory management by turning your stores, suppliers, and partners into mini distribution centers. It helps increase sales by exposing your store inventory to online shoppers and provide flexible fulfillment options.
Conclusion
It is important to collaborate with a reliable eCommerce development company offering a comprehensive suite of retail IT solutions that facilitate end-to-end transformations that leverage in-depth technology expertise and rich retail industry domain experience to deliver results with uncompromised belief that can boost sales and maximize ROI for business.