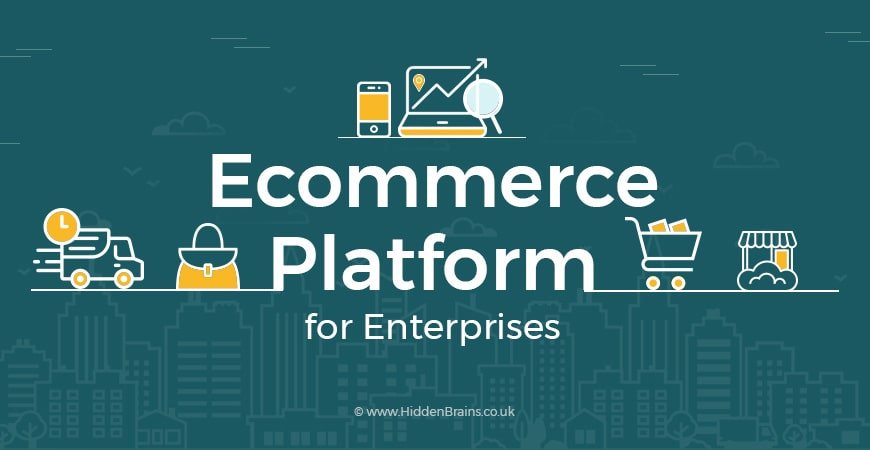 For private consumers around the globe the most well-known form of eCommerce falls into the business to consumer (B2C) category, which includes online retail or online shopping. It refers to online purchases from bricks-and-mortar retailers, as well as from web-only online retailing corporations. Mature B2B companies also know that in the age of data and artificial intelligence, they can enhance the omnichannel experience by properly leveraging the two. By collecting and analyzing data from a customer's interaction with sales reps, online channels and physical stores, businesses can understand customer behaviors and need to create adaptive, consistent and personalized experiences at every touchpoint.
For anyone who is planning to start a new eCommerce business, it's important to first understand how digital commerce has evolved and where it is heading. Beyond mobile and social, we've seen just about every aspect of eCommerce evolve.
There are thousands of best eCommerce platforms in existence, with diverse feature-sets, target markets, payment structures, levels of complexity from a technical perspective, as well as support, extensibility. Global e-retail sales amounted to 2.8 trillion U.S. dollars and projections show a growth of up to 4.8 trillion U.S. dollars by 2021.
The right eCommerce platform can boost your business and your bottom line–but how do you decide which one is right for you? Whether to go for Magento development services or Shopify development services, choosing between these platforms is now increasingly more difficult. The previously obvious choices are undergoing drastics changes and new innovative solutions entering the market all the time.
While most businesses, large and small, care about user-friendliness, functionality, design, and affordability, every business is different when it comes to the features and functionalities in an eCommerce platform.
Looking for the right commerce solution for your new or expanding business? You need to know what questions to ask to make an informed decision.
Factors to Consider before Selecting an Ecommerce Platform
1. Understand Business Goals
It is important to understand your business priorities before selecting a new platform. Is your ecommerce site a standalone site or an integral part of your business operations? Is your business scope limited to a specific region or do you have plans to expand globally?
It is crucial to select ecommerce platform based on smaller objectives in support of your long-term goals. For instance, will you be looking to focus on exclusive range of merchandise or a growing range of products.
2. Is it Agile?
Is your eCommerce platform equipped with Agile methodology? There are number of benefits to using an agile process. With Agile you can handle customer expectations and shift over time. Will your eCommerce platform allow you to make a paradigm shift and keep pace with change?
3. Does it Support Multiple Sites?
As your business continues to grow, you may expand your footprints to enter new markets quickly and at the same time increase number of branded websites. The task of maintaining multiple standalone sites requires several features streamlined administrative dashboard, allowing users to quickly updated product inventories.
Types of eCommerce Platform
Magento Open Source
Magento Open Source users are at the SME end of the retail scale, the open source version of the platform has, over the years, attracted some big names too. Users rely exclusively on the community and integration partner for technical support. This has changed in more recent times as the functionality gap between the two versions has increased. When it comes to functionality, Magento Open Source shares much of its core with Magento Commerce. However, the Open Source version does not include the ability to stage and preview content, the new CMS (page builder), customer segmentation, store credit, RMA or the new B2B capabilities (which are natively available in Magento Commerce from v2.2).
Lower cost of ownership
Strong core functionality
Extensive network of low-cost third-party extensions
Magento Commerce
Magento Commerce is a widely used ecommerce platform that powers retail websites across the globe and geared towards the enterprise end of the market than the previous. Magento Commerce boasts a wide range of native features, including an advanced B2B suite, an intuitive content management system, advanced merchandising capabilities, customer groups, customer segmentation, range of product types etc.
Magento's future is uncertain at the moment, following its recent acquisition by Adobe. However, it's likely to be a good thing and will result in Magento moving further towards the enterprise end of the market, competing against the likes of Oracle, IBM, SAP, Salesforce etc.
Shopify Plus
Shopify Plus is the enterprise ecommerce platform that's powerful, intuitive, and scalable. Shopify has been providing a hosted eCommerce solution to SME retailers since 2004, it took another ten years from that date before the firm entered the mid-enterprise market, with Shopify Plus. Ever since the launch of Shopify Plus, the platform has been gaining market traction share and is dubbed as a formidable contender, with former Magento-based retailers moving over to Plus to try a leaner, fully-SaaS-based solution.
Whilst core functionality may be a little pared down in places, when compared with other enterprise platforms, this has some real advantages in terms of maintenance costs and robust and reliable third-party apps can make up for this. Shopify Plus does have some real limitations for complex retailers, but it's been a bit of a revolution for simple lifestyle retailers and consumer brands, regardless of turnover.
Strengths:
Rapid time to launch
Extensive network of third-party app developers
Low cost of ownership
Agile platform
Conclusion
Great user experience drives new purchases and helps retain customers, encouraging them to purchase again and again. It is important to understand which ecommerce platform will help improve customer experience and serve as a key differentiator for your brand – be it the speed of a website, enterprise ecommerce solutions or the level of personalisation.