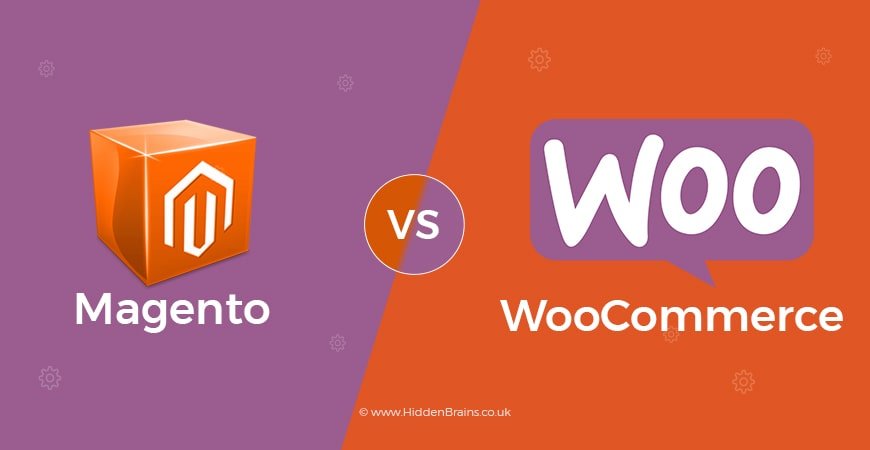 Several factors go behind building a successful eCommerce business. With Retail IT solutions, it's never been easier to start your eCommerce site. You don't need a storefront or warehouse space. You don't need staff or promotional flyers. All you need is a product to sell and an online platform on which to sell it what platforms need to select for best eCommerce product look the Quick Comparison between Magento vs WooCommerce.
As a novice, selecting an eCommerce platform that is both low cost and reliable is difficult, especially when you are inundated with ambiguous advertising all the time. 
In this Magento vs WooCommerce: Quick Comparison Blog, we'll compare WooCommerce development vs. Magento development services – critical features, performance, security, pricing, beginner-friendliness, and even product management. 
WooCommerce Development 
With 74,310,553 downloads, WooCommerce powers nearly 28% of online stores. WooCommerce is among the most popular eCommerce platform on the web spanning countries from Australia to Asia, the United States to Africa. Open your store today and start selling.
An open source eCommerce platform, Woocommerce is built on top of WordPress, world's one of the most popular website builders. It allows to efficiently create an online store, accept payments, manage inventory, and more. It runs on WordPress, which provides WordPress plugins and themes to grow your eCommerce business. 
Magento Development 
Magento is one of the most trusted open source eCommerce platforms which lets online businesses to create robust and secure stores, accept payments, and effectively manage different  products. It has a community edition which is available for free download as well as paid solutions which come with premium features, cloud hosting, and support.
Related Post: List of Top Magento Tools
WooCommerce vs Magento
Both Magento and Woocommerce are open source with extensions, and utilize templates for design. They both have different pros and cons which help them stand out. 
WooCommerce is one of the most popular plugins for the WordPress platform. It provides all the diverse features you need from an e-commerce solution, while retaining the ease-of-use of its parent platform. WooCommerce can be kept basic or developed into a custom solution, but no matter what volumes you reach: WooCommerce has no volume-based fees.
Magento is an eCommerce platform specifically  web development professionals and medium to large online stores. It offers one of the most robust feature sets in the industry, which makes it a perfect solution for stores with high aspirations.
Magento vs WooCommerce: Quick Comparison
Brief About WooCommerce Services
Free platform.
Supports unlimited products.
Supports WordPress themes and several customization options.
Comes with an extension and hundreds of options.
Includes basic security features to protect your store.
Easy-to-use and learning curve
Brief About Magento Services
Free and premium (paid) services.
Enables you to add unlimited products.
Theme-based system and a variety of options.
Supports extensions and provides different variety of them.
Security features and patches to address any vulnerabilities that arise.
Recommended for users that have a basic level of web development knowledge.
Ease of Use: WooCommerce vs Magento
Most eCommerce store owners are not expert developers or technical experts. Very often, they are looking for simple eCommerce platforms that are easy to set up.
Magento comes with a ton of functionalities and built-in features. Installation of Magento is very developer-centric leaving beginners or novice developers clueless about several important settings.
It comes with an advanced setup process and is not easy to install. Hosting companies don't provide pre-configured installers for Magento.
WooCommerce installation is easier to use compared to Magento.
Since WooCommerce is a WordPress plugin, installation is relatively simpler. The first step would be to install WordPress. Even if your host doesn't install WordPress, an auto-installer would let you do it with just a few clicks.
WooCommerce comes with a setup wizard to walk through setup like pages creation, payments, select currency, set shipping and tax options.
Secure & Robust
When it comes to eCommerce website, security is the driving force. After all, eCommerce website contains confidential and sensitive information. There is absolutely no room for a security loophole. WooCommerce takes many security measures to provide a safe environment for your customers.
Since WordPress is an open source platform, it is more prone to external attacks. But it doesn't really affect the WooCommerce usage as people make use of the best WordPress security plugins and keep the data safe. Generally, sites for which you don't use updated plugins, use cheap web hosting, or maybe you don't upgrade your WordPress version timely becomes the root cause of vulnerability.
Magento comes with advanced security standards and offers dedicated security patches to overcome security concerns. However, in order to install these security patches to eCommerce store, you would require an expert Magento developer.
The fact that Magento frequently releases new security patches ensures high-level safety of confidential and sensitive information. While none of the platforms is completely secure, the fact that Magento releases new security patches is a big satisfaction for its users.
Plugins and Extensions
Be it free or paid extension, WooCommerce offers different plugins based on specifications for search, payment options, delivery options, and shipping. Numerous WooCommerce plugins for WordPress increase website's functionality. There is a plugin for everything you would need to enhance site's performance and security.
WordPress developers are working on new plugins to help you do anything with the help of these plugins. Magento extensions are rich in features to increase site's functionality. Magento requires a certain level of technical knowledge to customize a site. Once you attain a specific level of expertise, it will be easy to make your site as functional as you like.
Finally
Selecting between Magento vs WooCommerce  is not an easy task, since no single platform will fit the needs of every user perfectly. While some may opt for WooCommerce, others looking for scalability might opt for Magento. Several other factors to consider include performance, security, product management, and overall budget – along with your own unique needs.