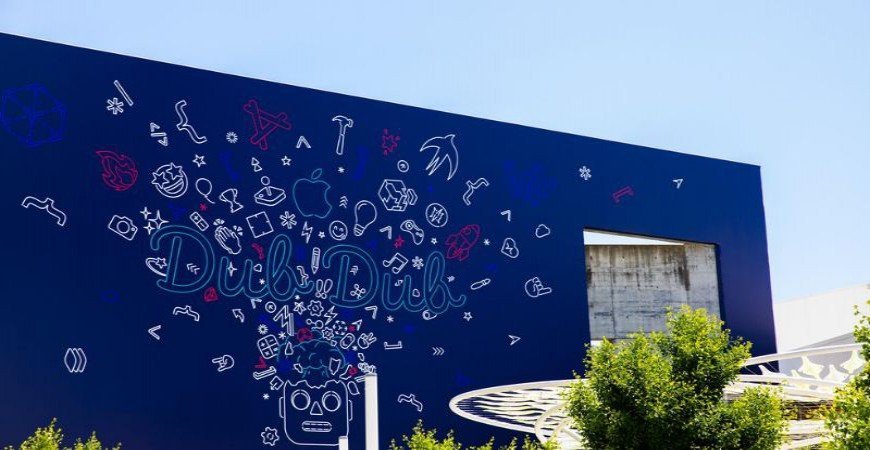 The keynote announcement at Apple's annual developer conference WWDC 2019, the highly anticipated event was full of surprises. It is likely that mobile app development services, specially iOS will change after updates. In such a scenario, partner with an iOS App Development Company to understand all new features.
The WWDC 2019 keynote saw completely robust Mac Pro and phenomenally bright Apple Pro Display XDR debut, along with iOS 13 dark mode, new iPadOS and an Apple Watch App Store that's actually on the watch. This blog finally has a ton of new details about changes that will bring transformation in Apple's gated ecosystem.  
iOS 13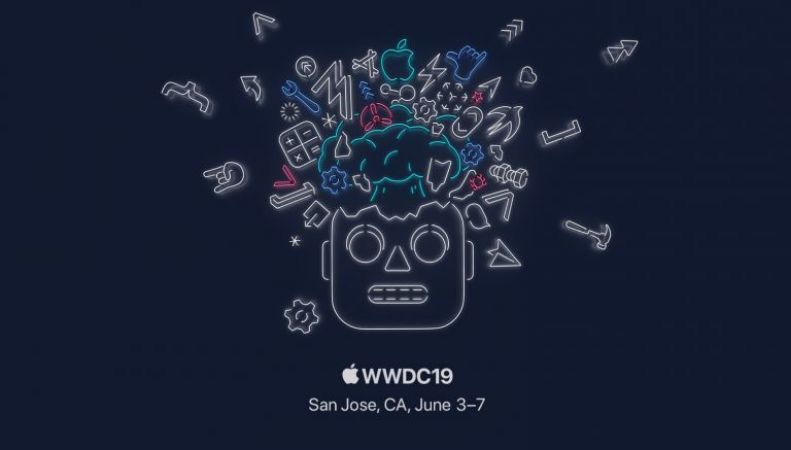 Taking on arch-rival Google's Android Q, the launch of iOS 13 was the key highlight of Apple WWDC 2019. In iOS 13, new features along with incremental updates are meant to make your life a little easier. The key features include Dark mode, new photos tools and a swipe-able keyboard with enhanced Maps tools, security features and Memoji avatars customization.
Apple, privacy is a big part of the announcement here: now, you can choose to give your location data to an app "just once," preventing it from constantly being able to ping your location when you're using it. The iOS 13 developer beta is available today, with the final version coming to iPhones this fall. Look for the public iOS 13 beta to arrive in July.
QuickType Keyboard
Apple's default QuickType keyboard will be incorporating swipe-to-type, a popular way of sliding across the keyboard to form words.
Apple is finally getting in tune with the times with its "Quick Path" keyboard a swiping function that should be familiar to anyone who's used SwiftKey, Swype, or Gboard.
'Find My' app
Combining Find My Friends and Find My iPhone in iOS 13, and the union lets you locate your friends and missing gadgets with a faster, easier-to-use interface.
Reminders
Reminders get the biggest revamp in iOS 13. It appears to be organized and includes shortcuts that make it easier to add reminders. It comes with new "Today," "Scheduled," "Flagged," and "All" filtering options to sort tasks, along with a whole new visual look.
Apple's also pushing AI integration where Reminders will automatically suggest what you'd like to be reminded, and more.
New Siri voice sounds
Uses advanced neural text-to-speech technology. You'll notice this when Siri says longer phrases, like reading the Apple News aloud or answering knowledge questions.
Dark Mode
The dark mode is the most anticipated change and biggest visual update to Apple's operating system. iOS 13 is finally offering a true, system-wide dark mode. All of Apple's first-party apps are supported, and event notifications and the dock get new dark hues to go with it.
Updates to Apple Mail, Notes, and Safari
Apple's also tweaking its core applications on iOS 13 and set to get desktop formatting. Safari is getting per-website preferences, and Notes is a new gallery view for looking at all your notes at once.
Apple Maps
Apple is redoing Apple Maps with iOS 13 and rebuilt the app literally from the ground up. The new map will be available in select cities and states to start, and will roll out across the US by the end of 2019 and internationally in 2020.
HomeKit
HomeKit's new features are designed to protect privacy and security inside of your home. Apple is adding support for cameras this year through a feature called HomeKit Secure Video; this allows your compatible HomeKit security cameras to send video to your iPad or Mac inside of your home for analysis and encryption.
Messages
Apple now allows for the creation of iMessage profiles, complete with a Photo, Memoji, or Animoji profile picture. Whenever you message someone, this photo and your name will be shared so you'll never wonder "Who's texting me?"
iPadOS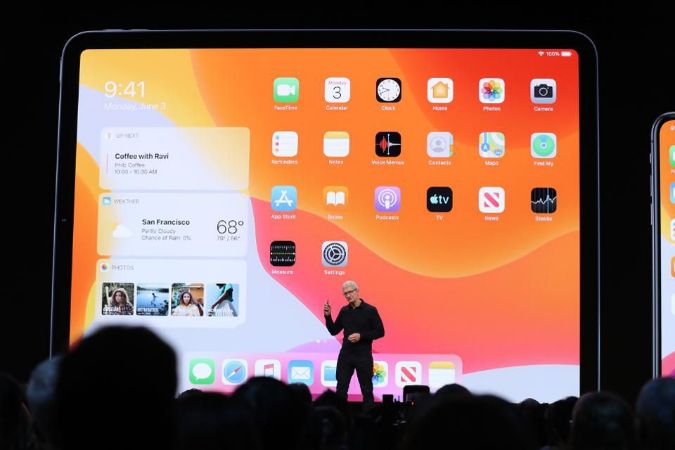 Apple has rebranded iOS for the iPad as iPadOS. It comes with a denser home screen with more icons per page, and you can slide out a permanent widgets column on the left of the screen. iPadOS strengthens the iPad's productivity capabilities and gets it closer to fulfilling its potential as a full-fledged laptop replacement. 
Apple will release the new operating system this fall as a free software update for the iPad Air 2 and iPad Mini (released earlier this year), all the iPad Pros, the 2017 iPad, the 2018 iPad and the iPad Mini 4. 
iPadOS is getting mouse support.

Splitting the operating system lets Apple take better advantage of the bigger screen.

Better multitasking interface.

Permits multiple windows in apps with split-screen.

Folder sharing finally comes to iCloud Drive.

Adds support for USB thumb drives and the ability to import photos directly from a camera.

Safari on the iPad will pull desktop site resized for its display and optimized for touch input.
watchOS 6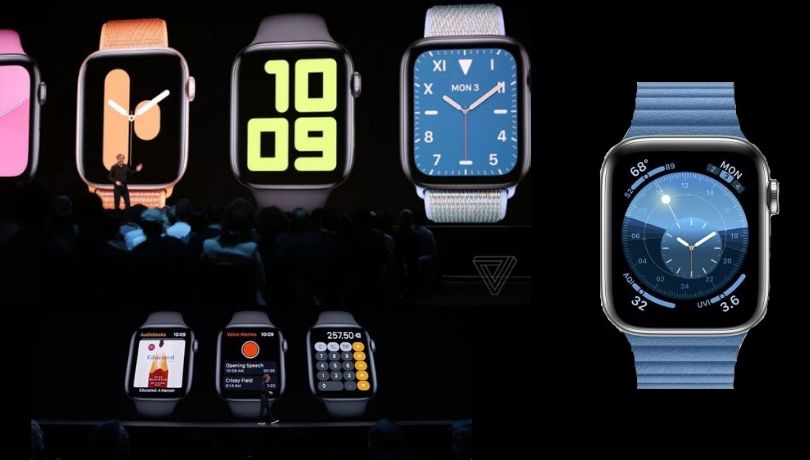 Apple has officially launched watchOS 6 at WWDC keynote. The all-new system for Apple Watch will come with a suite of features such as new apps, watch faces and complications, a dedicated App Store, and more. The dedicated App Store for Apple Watch apps comes with the ability to search, discover, and download apps directly on the wearable. This will make the device less dependent on iPhone and increase the awareness and adoption of new watch apps.
New health and fitness features for watchOS including "Trends" to track how your activity compares over time as well as Highlights and Favorites.

"Cycles" that allows users to track their menstrual cycles.
tvOS 13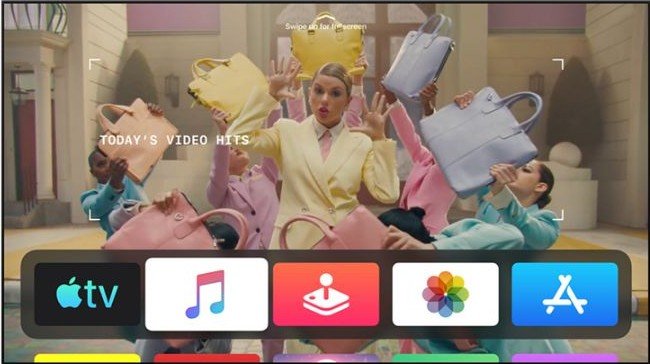 The new version of tvOS will have support for multiple users, every user gets their own "up next" queue. Apple is also extending support for Xbox One and Playstation DualShock 4 game controllers that will be able to control games on Apple TV, including those available in Apple Arcade, to be launched later this year.
Switching between users can be done through a brand new Control Center that's available in tvOS 13.

Other content that's personalized includes Music, which will also display lyrics in sync with the music that's being played.
Mac Pro 2019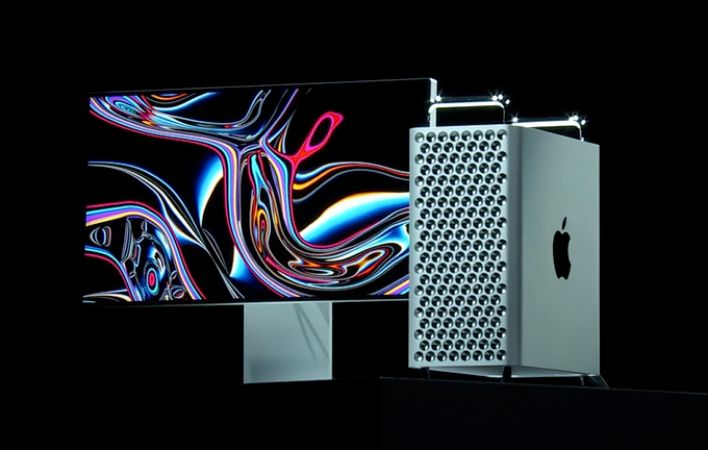 Gone are the days when tasks were too heavy for the Mac Pro. Here comes the new beast the new Mac Pro which has up to a 28-core Intel Xeon processor, and up to 1.5TB of 6-channel ECC system memory. Apple also unveiled a new professional monitor – the Pro Display XDR – which comes with a matching design that perfectly aligns with the Mac Pro.
Finally
This new updates will open up new avenues in iPhone app development. It is important to hire iPhone app developer who can help you leverage new features to move to the next level.