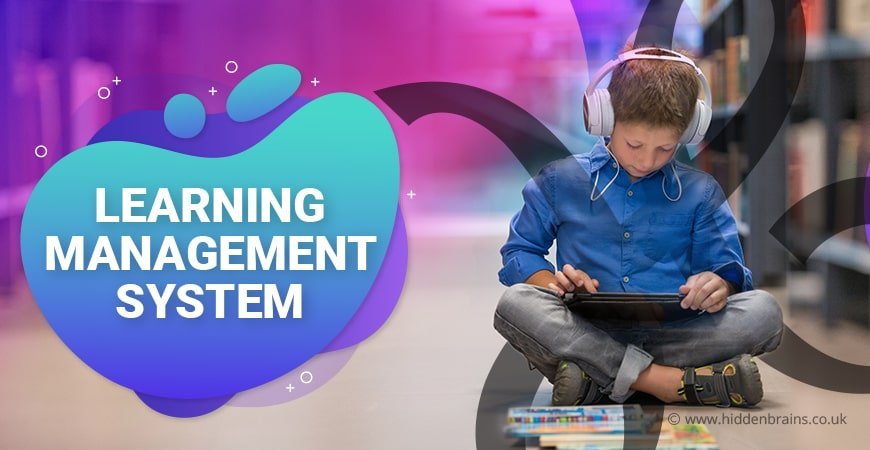 In this Covid 19 situation, the digital era has marked its vital presence. Now, online platforms are playing a vital role and when it comes to the education sector, then, E-learning software solutions has turned into a boon. This learning management system has the ability to connect students and teachers at one place and offers virtual real-time classroom experiences to them. However, with online platforms, the education process has turned agile, modern, and advanced. 
The E-Learning Market size surpassed USD 200 billion in 2019 and is anticipated to grow at over 8% CAGR between 2020 and 2026.

According to the World Economic Forum, around 1.2 billion children are out of classrooms with schools shut down globally due to the COVID-19 pandemic.

Learning Management Systems such as Google Classroom is helping classes to connect distantly, communicate efficiently, and stay organized.

According to Statista,

the global e-learning market is projected to surpass 243 billion U.S. dollars at a 5.08 per cent CAGR in 2022.
During this Covid 19 pandemic, the learning management system has turned into an emerging and evolving technology, which is growing rapidly. It supports distance learning and remote working in a modern way, it also gave rise to web application development services.
What is a Learning Management System?
The Learning management system offers an advanced and modern way to streamline the education process. It helps instructors to sort out traditional challenges and offer an opportunity to manage and organize educational courses online. Apart from management, it is considered a central location to access material online and users are also allowed to develop content. 
Earlier K-12 schools, higher education institutions, and school districts gained software benefits. However, now software solutions are widely used across industries for training and development also.
Organizations of different sizes are using online training, which helps them to save a huge amount of time for their staff. 
How Learning Management Software Works? 
The working of this software varies from the platform. It all depends on the objectives of the online training strategies and what outcomes are organisations expected to achieve. The main motive of this software is to store and track the information. With the essential credentials, users can easily log in to the software. By having the Login Id and password, they are easily accessible for remote learners. 
This software allows teachers and students to upload the matter on particular courses. 

Teachers have full access to modify the course material such as calendars, syllabus, assignments, and grades

Instructors and administrators have full authority to track students progress, they can also track on an individual basis. 

It excludes paper working processes and helps to overcome traditional challenges. 
Related Post:How Has Technology Changed Learning and Education?
Who can use the Learning Management System and Software?
Schools 

Startups to large enterprises – provide external sales channels and franchisees. 

Coaching centres 

Colleges and Universities

Vendors typically cater to different consumer groups 

Provide specialization in E-commerce
Benefits of using the Learning Management System 
Increase Efficiency 

Cost-Effective 

Flexible to use 

Reduce learning time 

Exclude time Barrier
LMS Deployment Options
1) Cloud-based 
2) Self Hosted 
3) Desktop Application
Best Learning Management Systems
This software is known as a modern learning platform and owned by Adobe. It is the best enterprise-based learning management solution. The major benefit of this software is the content can be downloaded and users can also access that information offline. However, to preview the content, they don't require internet connectivity. 
Without an internet connection, it also helps to track the performance and when users log in next time then it automatically synchronizes and tracks the progress. 
The functionalities of this software are based on the user-friendly attributes

The tools to create the courses are simple and easy to use. 

Helps to deliver informative webinars

AI-based social learning 

Supports user generic content 

Helps to develop the skills of the employees.
This platform is popular as it is cloud-based digital learning software. It offers a wide range of learning functionalities. TalentLMS is ready to use solution, as users don't have to face many obstacles to use this platform. They only need to sign in and enable to upload the courses.
Allows users to integrate third-party tools for video conferencing such as Zoom. 

This software helps to organise files and also allows users to share them with others. 

Inbuilt Supported features – Calendar, personal messages, and discussion forums.

With the support of Paypal and Stripe payment gateways, users can easily sell their courses online 

Supports all devices including – iPad, iPhone, and Android.
It is the most trusted LMS WordPress plugin. According to its official website, this website is the #1 choice of Fortune 500 companies, major universities, training organizations, and entrepreneurs worldwide for creating (and selling) their online courses. Supports easy integrations with WordPress and different social media channels. 
It offers an opportunity to the users to sell their courses online at the international level. 

Customers can interact with their students and help them to sort the issues out. 

To increase the interest of the learners, customers can reward their students in the form of points and certificates. 

It has an in-built feature that automatically sends courses to the learners at the defined schedule. 

Supports drag and drop interface to add subject-related courses. 
It helps businesses to customize their Elearning platforms easily. It offers businesses to bring their learning platform as per their preferences. They can integrate their business logos, icons, and images easily. Even businesses can choose the colours and themes according to them. 
Supports advanced reporting 

Easily integrate with third-party platforms via API

Advanced security with SSL-certified cloud infrastructure.
Related Post:  E-Learning Development Process
Conclusion 
These are the top best learning management tools, which have different functionalities. To leverage the benefits, it is important to select the right learning management platform. We provide the development of customized learning management systems, according to your needs and requirements with the integration of essential and advanced features.