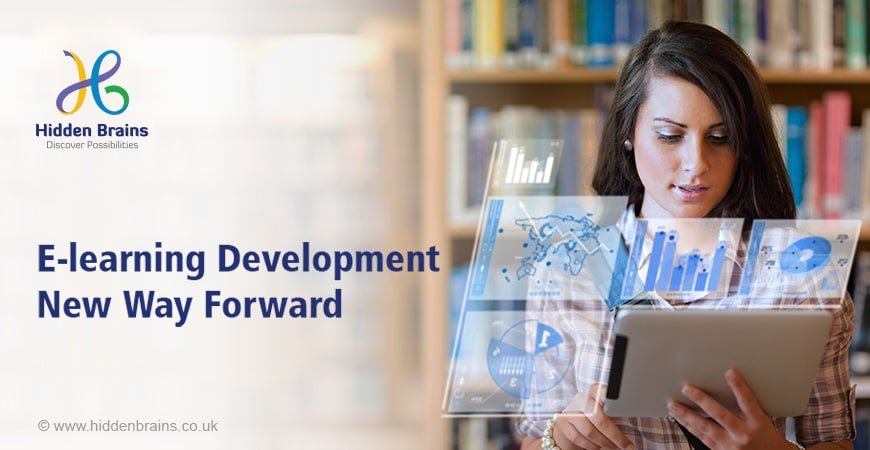 Covid 19 has changed our lifestyle and turned us more modern than ever before. Presently, people are fully dependent on online solutions. In such a scenario demand for E-Learning software and solutions is the boost and before going into E-Learning Development one should know the E-Learning Development Process.
According to the  United Nations Conference on Trade and Development Survey and Reports – 
"Over the first half of 2020, COVID-19 evolved into a global pandemic affecting people's daily lives all over the world. For the first time, digital technologies offered an alternative channel for maintaining business activities, social interactions, and consumption in times of strict preventive measures such as lockdowns. "
"Participants across all countries indicated to have lowered their average expenditures per online purchase for most of the categories. Food & beverage, books & media, and tools, gardening, and DIY represent the only categories with an increase."
Covid 19's huge impact has also been reflected in the educational sectors and to continue the learning process E-learning sector has been introduced by the tech experts. 
It offers an opportunity to the students and teachers to collaborate with the international experts and help them to grow in many other aspects also as students can communicate with different nationalities as well as rely on the standard education. Undoubtedly, E-learning solutions are the future of the education sector. 
It offers – 
Interactive learning

Multimedia activities

High resolution based images and videos with advanced techniques 
Research and Markets forecast the online education market as $350 Billion by 2025, so the numbers might be updated after analyzing the growth impacts of COVID-19 on the online learning market. 
In this blog, let's know the benefits and the complete process of E-learning development. 
Before moving ahead it is important to know about the E-learning system. 
What is E-Learning?
E-Learning allows educational activities to be proceeded from anywhere and at any time. It enabled learning on electronic media, which is based on friendly and with instructional and high-end visual design. It allows a distant learning process which is not limited to the presentation and audios. This advanced procedure brings live sessions and the same virtual education system for the users. Along with this, it also provides additional functionalities to the students and teachers which makes their sessions more interactive and reliable. 
Related Post: What is a Learning Management System?

According to the Economic Times, "  A learning system based on formalized teaching but with the help of electronic resources is known as E-learning. While teaching can be based in or out of the classrooms, the use of computers and the Internet forms the major component of E-learning." 
After knowing about E-Learning, let's know about the essential features that developers should integrate into this platform. 
Essential Features that should be integrated into the E-learning Solutions
1. Cloud Computing 
When it comes to the education sector, they have huge data as compared to other industries. Other industries have data only for their business and to increase revenue. But for the education part, teachers have data related to students as well as course material. 
To manage this data, mobile app developers should integrate high-end cloud computing technology into the solutions. It helps to manage the data in a secure and reliable way. Apart from this, this technology also turns the data into an interactive way, which turns the process of data management easier. It saves a lot of time for human resources. 
2. Automatic evolution 
E-learning solutions evaluate the students' performance automatically. Teachers don't have to consume much time or effort to calculate the performance of the students. With a virtual E-learning process, teachers can save a huge amount of time. 
E-Learning solutions come with two fundamental functions – 
Automation of the correction 

Live Recording of the data 
It evaluates the real-time tests and provides instant feedback to the students. Advanced integrated features help to detect or autocorrect the answer papers and mark their mistakes in a proper way. It helps them to boost the learning process and save time for the teachers. Along with this, with automatic evolution functionality, it brings transparency to the education process and has a real-time track of the students. 
3.

User Friendly
Web Developers should focus on the E-learning software solutions should be based on the user-friendly attribute.  Students as well as teachers should not have much difficulty using the online education platform. It should be easy to use and users should not require any technical skills or methods to leverage the features. 
4. Analytics and Reporting 
LMS also allows education and universities to track the activities of the students and teachers. It also has the ability to track the real-time activities and the reports used to display in a tabular and graphical manner, through which students can easily know the status of the teachers and students daily, monthly, and yearly basis.  It also helps to generate reports in a proper format. 
5. Live Chat 
To enhance the communication process, E-learning solutions offer live chat to the students and teachers. Through live chat, they can transmit the data or have direct communication. It supports personal as well as group messaging. 
6. Mobile Responsive
Mobiles are a part of our lives, and users prefer mobility solutions as they are easy to manage and users can carry them anywhere, and anytime students can have access to their online classes. Then make sure that your online virtual solutions should be highly responsive with mobiles.  
7. Cross-Device Accessibility 
There are multiple devices available in the market, to attract users, it is important that your solution should support multiple devices, and students and teachers can access from different devices. The E-learning solution should not be limited to one platform, they should be supported with multiple which include Android, iOS, and Mac. 
8. Record live sessions 
The major benefit of the online sessions is users can record the sessions also and use them later. The live recording has its own several benefits. 
These are the essential functionalities that should be integrated into E-learning solutions. Apart from this, it is important to have a proper customized E-Learning development process for web developers. 
Different Stages of the E-learning Development Process 
1) Program Objectives 
2) Focus on Culture 
3) Focus on Learner Requirements 
4) Content and Strategy 
5) Interactive Design 
6) Development 
7) Testing 
8) Internal Marketing 
9) Launching 
10 ) Post Marketing 
Conclusion 
The E-learning platform is growing rapidly and offering a highly interactive user experience to the students. In this blog, we have discussed E-learning as well as the functionalities that should be integrated into the solutions. Apart from this, the online learning process has different stages of this solution, which helps you to launch powerful solutions in the market.