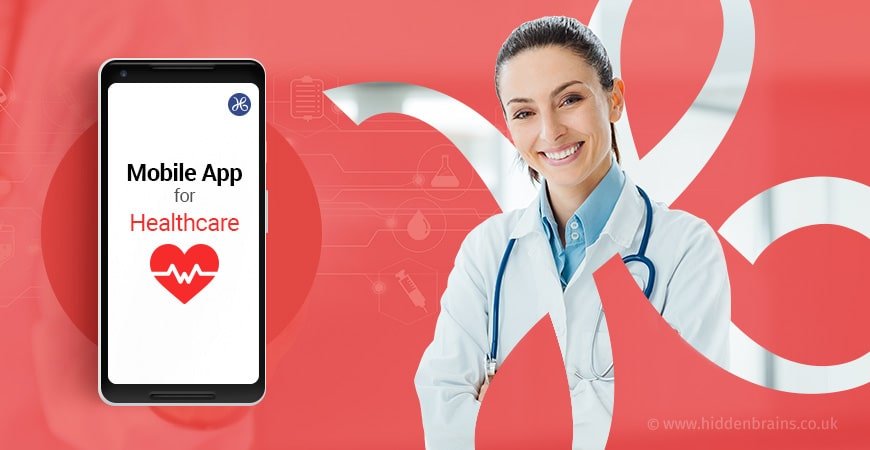 Ever since its inception, the healthcare industry has witnessed several challenges such as the guarantee of data security, patient privacy issues, regulatory compliance, transparency and rising healthcare costs. These factors demanded a complete change to streamline the healthcare delivery process with advanced digital solutions. Healthcare mobility solutions are helping hospitals and healthcare providers overcome major challenges.
Healthcare mobility solutions unlock several possibilities, by transforming the medical administration process into a streamlined process, increasing efficiency. With the help of Android and iOS healthcare medical apps, hospitals and clinics can offer next-generation medical service to the patients by maintaining patient information digitally, scheduling appointments, and providing real-time access. 
Modern mobility solutions have transformed the complete infrastructure of hospitals and clinics. To meet with modern treatments, advanced mobile applications have become an imperative part of the hospitals as it saves time and reduces cost also. 
In this blog, let's know more about healthcare mobility solutions such as advantages, growth and impact of mobile app development services UK. We will know about advanced integrated features that have transformed the healthcare sector.
Why have hospitals opted for the Healthcare Mobile Apps?
Paperless Patient's Records
According to Wikipedia, replacing paper health records with electronic health records has reduced the mortality rates.
In the 20th century, medical records of patients can't be stored on paper, it can turn into a daunting task for the hospital administration. The data is not only till the name and address, it includes prescriptions, X-rays, discharge notes, medical history, previous consultations, and many more official details.
With mobile applications, developers design the app in such that it facilitates the collection of data and automate patient's health data, automated billing and report generation is viable at one place only.
Access 24/7 Medical Records
Mobile applications help to connect doctors and patients and exclude time and geographical barriers. Emergencies can fall at any time and doctors can have an immediate look at the previous consultation and know the case. It decreases the dependence on particular doctors and even doctors can also study their patient's case at any time and can also access the medical reports remotely. 
Hassle-Free Appointment Booking
To book appointments with doctors has always been a concern for the patients. In a fast-paced world, everyone is busy in their lives and no one has time to either stand in the long queue or to call again and again to the receptionist. 
With Android and iOS mobile applications,  patients can easily book their appointments with doctors as per their suitability and available slots.  They can simply search the slot, book an appointment and set a reminder for their appointment. However, the process of appointment has turned into hassle-free and faster. 
Saves Time and Cost 
Healthcare Mobile apps help to save a lot of time of patients and hospitals both. It helps to turn the operational processes including patient registration, treatment schedule, invoice, and history simple and hassle-free. Along with this, mobile apps help to exclude repetitive tasks from the process which can be easily automated. 
Growth of Medical Healthcare Mobile Apps
Mobile Medical Apps Market Size Worldwide 
"The estimated size of the mobile medical apps market worldwide in 2017, and a forecast for 2025. In 2017, the total global market was valued at around 2.4 billion U.S. dollars. It is estimated that the market will grow to over 11 billion dollars by 2025." 
Google Play Apps 
The number of medical apps available at Google Plays worldwide from the first quarter of 2015 to the third quarter of 2019. During the last measured period, there were 41,377 healthcare apps available, representing a 4.69 percent increase over the previous quarter.
Apple Play Store

 
During the last measured period, there were 44,384 iOS healthcare apps available, representing a 4.53 percent decrease over the previous quarter.
Apple official site,
App stores already have over 165,000 health apps
According to a Research and Market report, "The telemedicine market is calculated to reach almost $64 million by 2022.
Must-Have Features in Healthcare Mobile Apps 
Access to Reports
In healthcare mobile apps, patients and doctors both should be able to access the reports. It is not always possible to store hard copies of reports for long-term consultation. The mobile application should have a feature that doctors and patients both can access the virtual reports of the patients. This feature helps to bring transparency and reduce the communication gap. 
Easy Payment Method 
Digital wallets have turned as a must-have the feature of Healthcare mobile applications as it offers an easy payment method to the users to pay their medical expenses. User-friendly E-wallets help to exclude lengthy and paperwork processes that are associated with healthcare payments.
With healthcare mobile applications, users can easily pay their medical expenses. They only have to save the bank details including credit and debit card once.  Further, they can easily pay their medical expenses whenever required with only a simple few clicks. 
Push Notification 
The push notification feature helps hospitals and doctors to communicate, inform, and engage with patients. With the integration of the Push feature, hospital authorities can get in touch virtually with patients when they are not even using the app. It reduces the efforts as staff don't have to make any call, they only have to update in-app and the same will deliver as the notification to the user. It helps to alert users. 
Along with this, it also offers many other benefits to the healthcare industry such as to remind doctors and patients about the appointment. Also, it helps patients to take scheduled medications or injections on time. 
Virtual Consultation 
Virtual consultation helps to save a lot of time and cost of doctors, as well as patients. It is an advanced feature, through which patients can have a consultation with doctors from anywhere in the world. It helps to increase connectivity and exclude geographical barriers. Virtual consultation can be held via image, text, and video. 
Related Post: Augmented Reality in Healthcare
Conclusion 
Healthcare mobile applications have transformed the whole medical industry and offer wide features to the patient and doctors. It helps to increase the connectivity between patients and doctors. Along with this, apps also help offer next-generation healthcare solutions to patients.