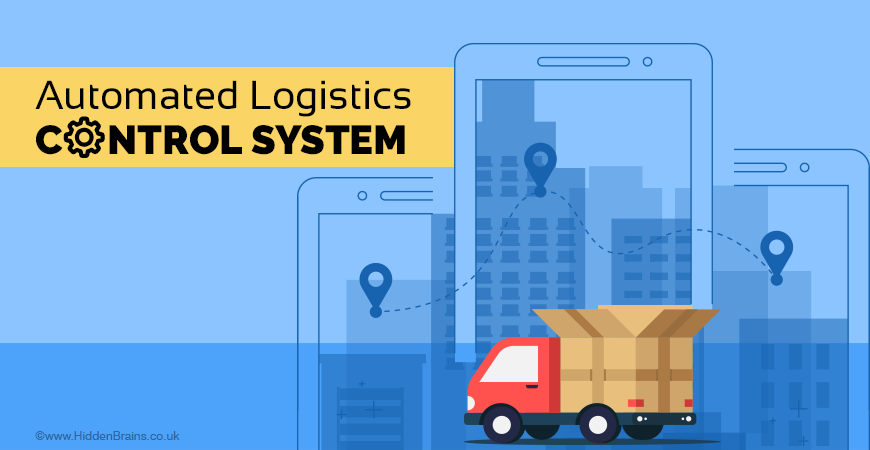 The expectations and demands from logistics industry has changed with ecommerce establishing a strong feet in retail segment. Online customers do not like to wait for long period to get their items delivered. As a result, logistics and fleet management companies are given tight deadlines to ensure timely delivery of products to the destination.
In an endeavor to cope up with new challenges, logistics companies are faced with a major problem of urbanization. Logistics automation comes as the only viable solution to deal with new problems arising because of urbanization. Let's understand the complexity of these challenges and corresponding solution. 
How can Automated Logistics Systems Handle Urbanization Issues? 
The continuous rise of population and expanding businesses has given rise to spectacular increase in number of vehicles on streets. Traffic congestion is a major problem arising from urbanization that affects the easy movement of fleet inside the cities.
"Increased urbanization and congestion make logistics far less predictable and harder to manage. Without implementing innovative solutions supported by technology and logistics ingenuity, we run the risk of increasing congestion and emissions. We need solutions, and collaboration is the key."
Mark Wallace, Senior Vice President, Global Engineering & Sustainability
Let's know how logistics automation system can serve as a solution to this problem:
The penetration of IoT technology in Logistics has resulted in more transparency and visibility for supply chain operations.
Using connected and smart devices that are integrated using IoT powered centralized system helps in real time tracking of fleet and management of delivery.

Such automated logistics control system enable user to control the delivery process from the dock to the yard to last-mile delivery.

Real time tracking is possible with IoT automated logistics control system. This helps in determining how much time it will take for goods to reach the destination.

A lot of accurate and precise data is collected through logistics automation system that could further be used for predictive analysis. Organized storage of data and its in-depth analysis helps in improving operational metrics to a great extent.
Benefits of Logistics Automation System
Following pointers explain how can an automated logistics control system reduce workload and align processes:
Logistics automation system connects all the truckers and shippers

Shipper can raise a requirement in the system along with details

Type of good to be transported

Destination

Total weight of goods

Expected date of delivery

Type of vehicle to be used for transportation

When a truck is free for use, the system sends notification to shippers about the status of availability.

System offers an option to shippers to rent a truck on private or sharing basis.

Shipper can know the capacity of truck to gauge whether it would be fit for transporting goods or not.

All the trucks registered in the system can be tracked in real time basis to know its accurate location and predict the time it would reach the destination.

Payment could be made through the system with integrated module offering multiple payment options.

Shippers could save on brokerage charges as all the process is based on demand and supply of fleet directly through system.
Logistics automation system can align many different processes and optimize the workflow of operations, thereby increasing overall efficiency. 
Combination of IoT and Logistics Automation
Logistics industry is poised to benefit greatly from IoT revolution. Automated logistics control system provides transparency on spare capacity on particular routes. This allows in collaborating packages with same destination for maximum utilization of available fleet and effective management of freight. The additional visibility and transparency into logistics operations helps in improving fuel economy, reduce empty truck transport losses and improve fleet efficiency.
 Related Post: Mobile Apps for Logistics Business 
As there are millions of products being moved from one place to another through heavy vehicles, integrating them with IoT to automate few operations comes as an effective solution. Fleet agencies are in dire need of smart logistics automation system that can lower overall costs, reduce downtime and increase utilization of vehicles for earning higher revenues.
Movement of empty vehicles is the main reason for increased operational costs. Automated logistics control system makes maximum utilization of available resources and vehicles. Smart logistics automation system can address such losses with the help of latest technologies of AI and analytics.
Hidden Brains UK is a reputed IT firm that is known for developing IoT powered logistics automation control system or application for industry experts.