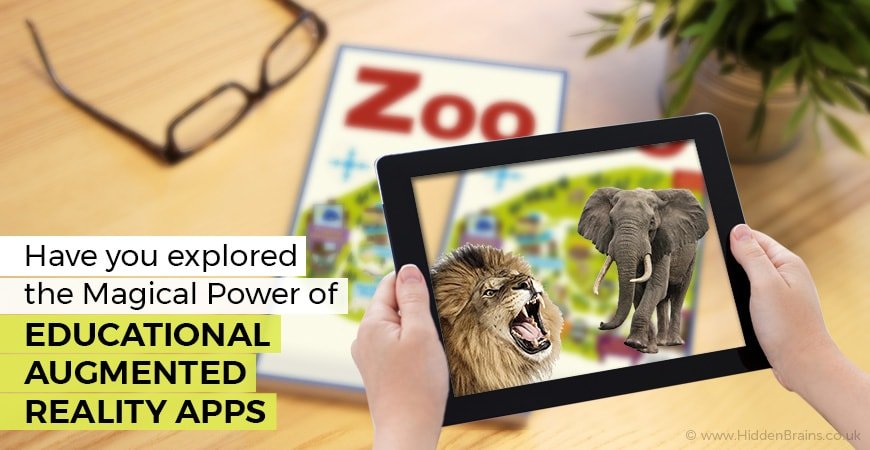 Augmented Reality in Education
How many times have you handed over a smartphone or tablet to keep your child entertained while you are busy? A lot many times, right? In fact, this is the easiest way of keeping your child engaged and occupied for a decent period. But have you ever thought of the vulnerability of mobile games on creative minds of kids and children? The entry of Augmented Reality in education has resolved this problem quite effectively, but how?
Educational augmented reality apps help in grooming the young innovative minds by exposing them to the unseen world and objects. While parents have such Educational Apps for kids in mobile phones or tablets, they can spend quality time kids as they have fun and develop their creative skills.
Harnessing the Power of Education Augmented Reality Apps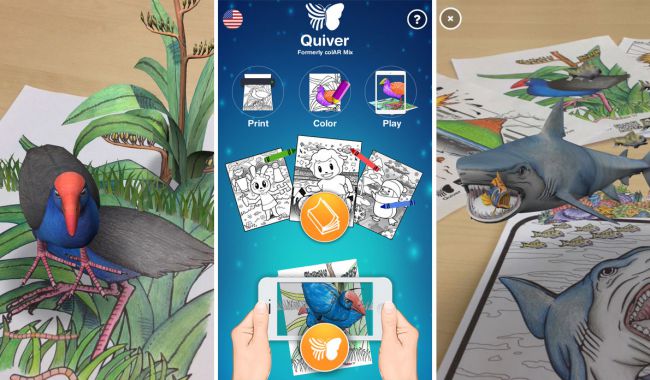 It is difficult to keep children engaged and focused during learning process. Augmented Reality technology is an easy and interesting way to help children learn just with new methods. The magical power of Augmented Reality transforms mere 'learning' into 'interactive and informed learning' by observing the surrounding and building new imagination in mind.
For example, an educational Augmented Reality app can help a child learn using phone's back and front camera to superimpose digital objects and animations onto the real world.
Related Post: Learning Management System UK
Following infographic explains the usefulness of educational Augmented Reality apps for kids in various stages of learning: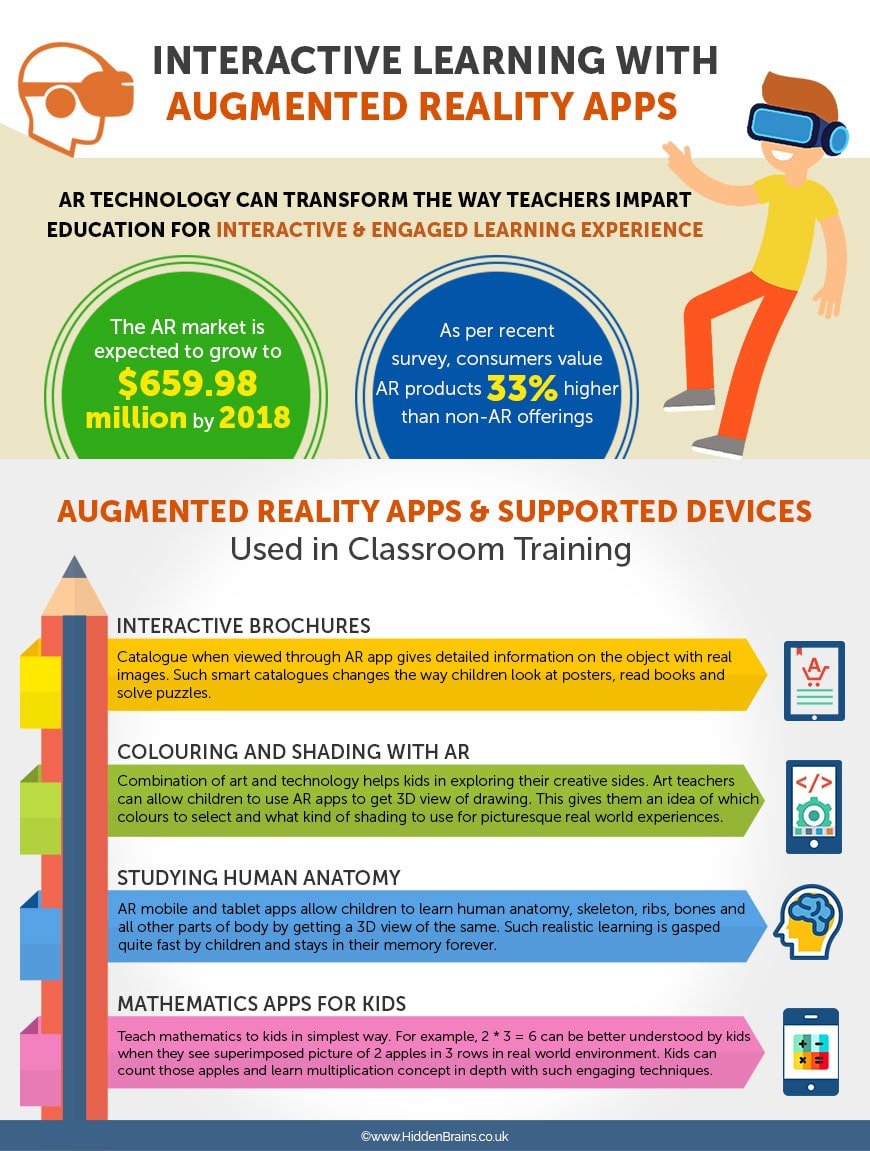 Augmented Reality in Education: Category of Apps for Classroom Learning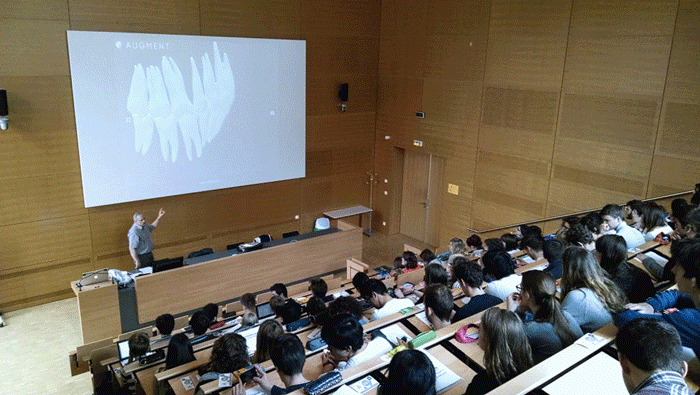 Though educational Augmented Reality apps are still in its budding stage, this technology is adapted at some places that leverage its usefulness:
Homework Assistance
AR apps can help students in their homework exercise by scanning the worksheet to get flashback of classroom teaching. When students revive the topic learned in classroom, they can complete the homework with full confidence.
Safety Instruction of Laboratory
Images containing safety instructions when scanned through AR apps can display detailed notice on chemicals present in lab and what preventive measure are to be taken for performing experiments. These smart laboratories also specify the placement of various chemicals along with the shelf number so that students need not ask lab assistants to get hold of required products.
Learning Words, Enhancing Vocabulary
Schools can build 'Word Wall' where students can record definitions of words and their usage in sentence. This wall when scanned through AR app shows up definition of words for anyone's reference.
Photo Wall Featuring Leading Faculties
Schools can set up a wall featuring images of faculties allowing students, parents as well as visitors to scan through them using AR mobile app to bring the photo come live and speak about his/her role in school.
Future Outlook 
Break down the walls of traditional classroom to make the overall teaching and learning process more engaging. Usage of Augmented Reality apps that effectively connects with content gives rise to interactive learning. The kind of experience (visual) created by such AR apps addresses the challenges that students usually face in theoretical learning.
Visual learning, which seemed like a fantasy in the past, is now a reality, thanks to useful educational Augmented Reality apps. The ability to overlay digital content, elements and objects onto the real world using triggers such as images and locations is currently being used by several educational institutions.
What are you waiting for? Bring learning to life by taking students out of brick and mortar walls and interact with 3D models for informed and effective knowledge gaining. Do you have any other idea about incorporating Augmented Reality in classroom training?
If so, discuss it with team of experts at Hidden Brains UK – Augmented Reality app development company who can guide from scratch to transform an idea of building AR app into reality. They throw light on technical aspects of developing AR app while exploring its future prospects.