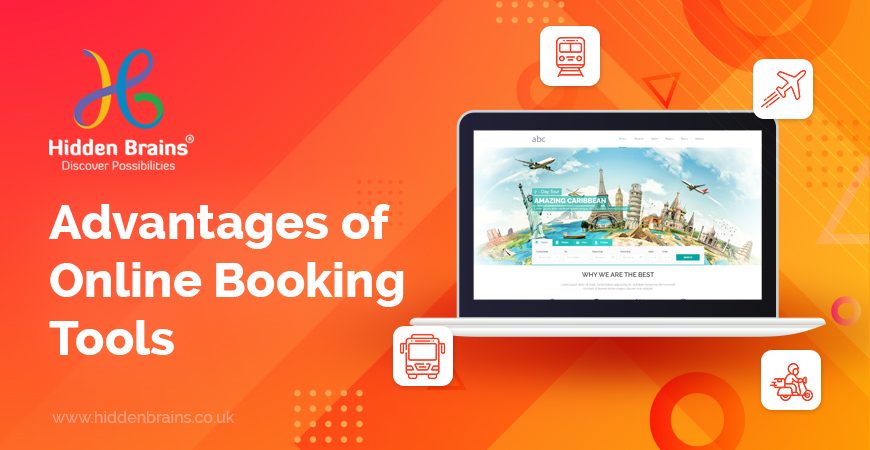 The travel and tourism industry has previously flourished and continues to flourish due to the widespread availability and benefits of Online Booking Tools over eCommerce platforms. This has helped boost business tenfold over recent times for the industry of travel and tourism. Travel sales have become easier, and online travel booking has become a more or less global phenomenon with internet access & convenience. In present times, a significant amount of travel bookings are done with the help of online booking tools and hence, it has become extremely simple for tourists to travel from one destination to the next.
The increase in awareness about the efficiency of modern technology has naturally led to a spike in the demand for digital methods of booking tickets. This is where online booking tools come in. Before learning about the various benefits of online Booking solutions, let's first learn what an online booking tool is.
Online Booking Tools Explained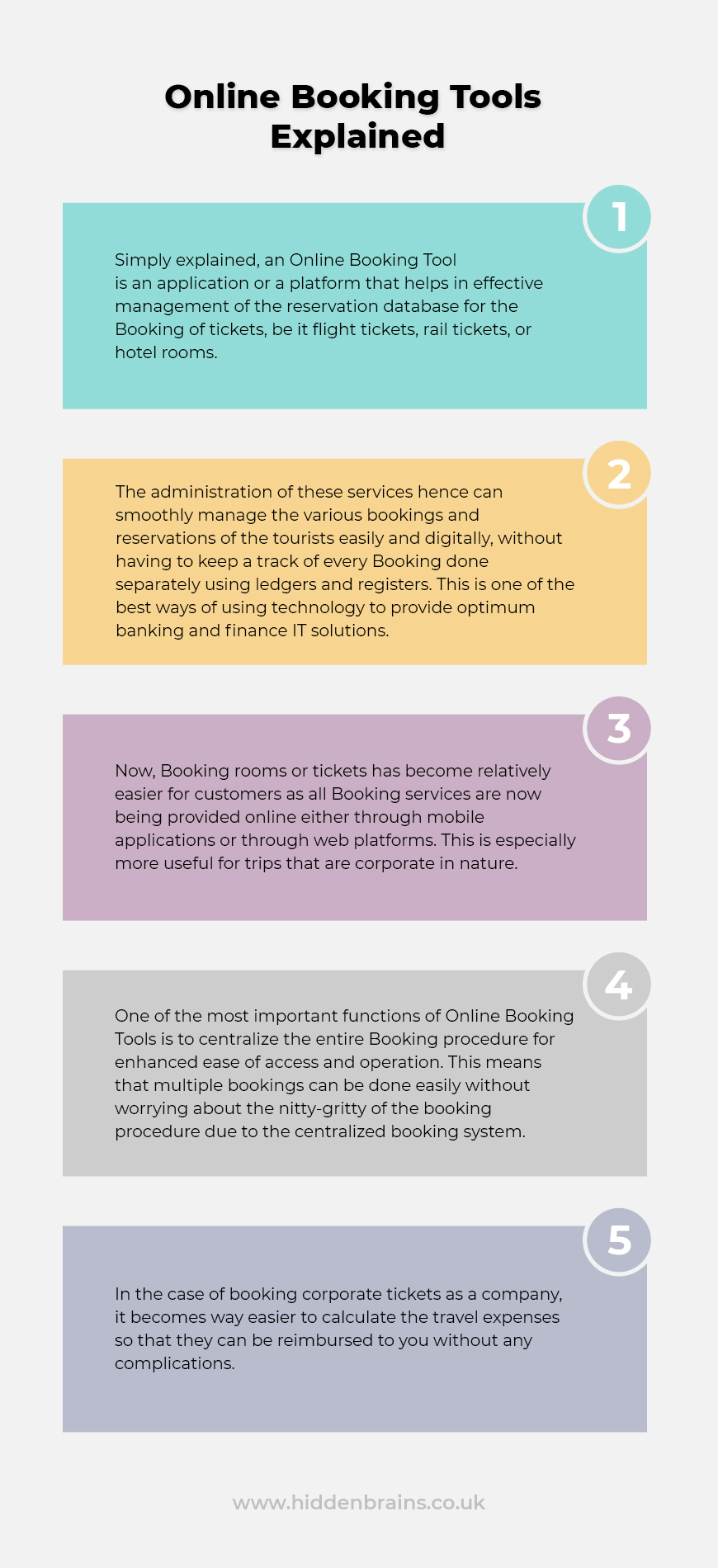 Benefits of Using Online Booking Tools
The most important benefit that OBTs provide to any company related to Online Booking solutions in UK is the 24/7 availability. Online booking tools, like any digital system, can be operated at any time, from any place. This is way better than arranging to book tickets within a certain bound time because you can now book tickets at your own time.
The next benefit that has actually played an important role in boosting the demand for online Booking platforms is its rapid execution. Online services require you to have a good read of the services being provided, find the kind of reservation you are looking for and book the tickets. Instead of going through tedious rounds of consulting with a travel agent, you can now directly book travel tickets quickly.
Another benefit of online booking tools is the ease of keeping a track record. Gone are the days when you will have to go through years of records just to get that one entry you are looking for. Online booking tools have a variety of inbuilt tools that will help analyze, organize and filter information. Such that a simple search will help you access any and every entry you are looking for. Company administration, due to this, becomes considerably less complicated and time-consuming.
You can not only keep a track of the booking entries but also the payment records, and online booking tools even make managing accounts more simple. Not only that, but OBTs help you stay up to date about ticket bookings, confirmations, and cancellations.
How OBTs make Booking Easier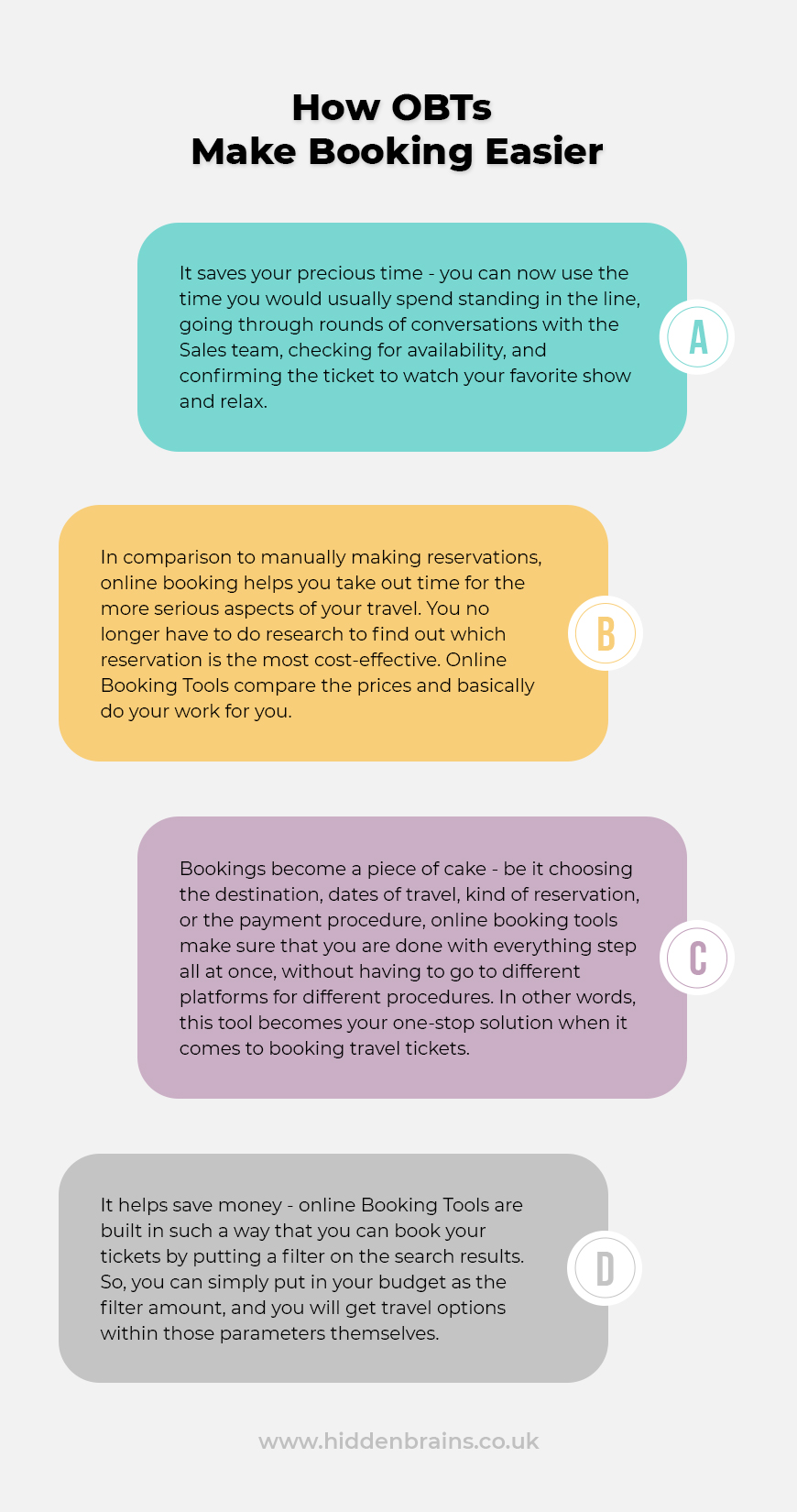 Some Features Any Online Booking Software Usually Provides
Besides analyzing travel data, records and updating information to the database automatically, there are other features that one can avail by using an online booking tool. The main benefit that sets apart online booking from manual booking is the easily accessible reservation system that has been separately set up for consumers and employees.
The database where information regarding payment and bookings records have been centralized so that it becomes available in one single click. The user can have access to their booking and payment history at the same time. A centralized availability also makes administration more transparent and hassle-free.
Online booking tools also come with an inbuilt calendar so that you can refer to the particular dates and days that you want to reserve your tickets or rooms for. Having a calendar at hand also helps the user avoid any kind of logistical error that might occur due to choosing the wrong date while Booking.
Related Articles :

1. Top Online Booking Solutions in UK for Small Businesses
2. Growth of Booking Apps Industry and Cost to Build Online Booking App