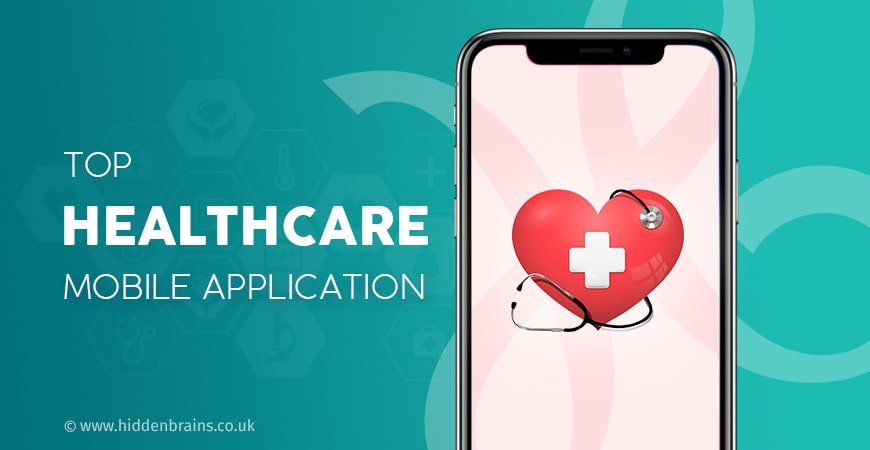 With the advent of technologies, our lives have turned easier than ever before. Technology has turned into a boon for the healthcare sector, and several innovative solutions help to offer next-generation services to the users. 
Now, those days are gone, when patients have to wait in long lines for their appointments or purchase medicines from the stores, and the risks of misunderstandings due to handwritings have been reduced. There are many different types of best health apps for users to maintain their health and lifestyle in an accurate manner. 
Patients can leverage hassle-free services by downloading different types of medical apps for patients in their smartphones. In today's fast-paced lives, in order to be fit and streamline your medical processes, it is essential that you should know about these types of healthcare apps, which helps you to make your lives easier. Best health apps such as Telemedicine and ordering apps helps to deliver medical services on fingertips.
Best Health Apps – Every Smartphone User Should Have
Medical Appointment Scheduling App 
Every hospital and clinic should launch their medical appointment mobile apps. It helps them to streamline the appointment process in an efficient way. This type of medical apps for patients offers a seamless experience to the patients and doctors. 
With these types of apps, patients can easily book their appointments with doctors. However, now this process is not that lengthier as it was before. Users only have to download the best health apps from Google Play or App Store, fill their details and can leverage the several features of the healthcare apps from anywhere and at any time. 
Book the appointment with the preferred doctor 

Choose their time as per the slots available 

Enable to coordinate with the cloud-based online calendar 

Send reminders to both patient and doctor about the appointment in the form of several notifications such as push notification, SMS, and E-mail. 

Patients can overview the reviews and feedbacks of the doctors, it helps them to get the best service 
Medicine Ordering Apps
Get your medicines at your doorstep, now users don't have to worry about their medicines such as they have to and purchase it. In the tech world, this process has also turned easier. Users only have to upload the prescription on the app, or choose the medicines from the list and order them. This is an easier process to order your medicines with simple few clicks on your smartphone screens. 
Saves time of the patients

Enhanced medical services 

It also reminds as per the medicine timing 

Easy smart search 

Excludes risk by the proper communication process 

Enjoy discounts and rewards as per your last orders or particular pharmacy business strategies 

Track real-time orders and easy navigation 

Hassle free payments by different payment modes
Telemedicine Mobile Applications
Telemedicine mobile applications offer an opportunity to deliver the best health care to your patients. This is the trend of the healthcare industry. By launching this app, you can launch your own clinic virtually. It is blended with several service features and provides remote-based treatments also. It is considered as the best way to treat patients online. 
Live chat and video consultation 

Seamless patient history records 

Manage patient profile effectively 

Offers doctor profile with experience to the patients 

Online medical prescription 

Manage appointments 

Provide feedback and reviews 

Online consultation 

Smart search turns the flawless experience 

Remind patients for their medicines and next date appointment with the doctor 

Effortless and secure payment 
Hidden Brains offers a comprehensive telemedicine software booking application, assisting Patients and Doctors to connect with each other online in a secure environment. Talk to our experts to know about all features. Book your consultation today.
Fitness Tracking Apps
We all know that human beings' lives have turned into hectic schedules, they don't have proper time even to manage their health. Meanwhile, they miss the most essential thing to focus on and that is health. It is important to focus on your fitness, but due to your hectic schedule, if you are not able to do so, then your smartphone can help you to manage your daily routine health. 
There are many healthcare apps introduced in the market, which helps users to maintain their right fitness routine. 
Integrated with sleep tracker 

Record your diet 

Track your water intake

Online consultation with experts 

Reminds you to take water, food, and sleep 

Personalized user experience

Offers quick, instant, and easy recipes, which helps you to stay fit and healthy. 

Instructive exercise tips 

Plan new strategies to keep users motivated 

Forms an online community 

Different activities to make the exercise sessions interactive 

Interactive live sessions by experts 

Deliver progress chart on a weekly and monthly basis. 
Hospital Wayfinding Apps
Finding ways has always been a challenge for the people, anyways but with real-time GPS tracker now this issue has been sorted. However, to add value to your services, integrate wayfinding features to your best health apps. 
WayFinding Feature
Still, we had an opportunity to find the places with GPS, but now hospitals are so wider that patients often lose their ways even indoors. Let your patients find their ways indoors also now, and make the reaching process easier for them. 
Help them to find the place by proper visualisation of the places like the waiting room and surgery room 

This app can be used by age groups

No language barrier, it is designed in such a way that everyone can find the way

Works in offline mode also and can leverage the power of beacon technology also

Overlayed turn-by-turn directions

Compatible with all devices
Related Post: How Mobile Apps are Changing Healthcare Industry
Conclusion
These are the different types of mobile applications, which are offering hassle-free services to patients. Along with this, these healthcare apps are beneficial for the hospital and clinics as it delivers a flawless experience to the users. Apart from this, mobile applications don't only help in hospitals and clinics. It also helps inpatient consultation.
Do Not Forget To Visit Our Robust and Secure Services:
Mobile App Development Company in The UK | iOS App Development Company In the UK | Android App Development Company in the UK | Web Application Development Agency in the UK | PHP Development Company in the UK | ASP.NET Development Company in the UK | Hire Developers in the UK | Hire Best iPhone App Developers in the UK | Hire Android App Developers | Hire Web Developer in the UK | Hire PHP Developers In The UK | Hire ASP.NET Developers in the UK