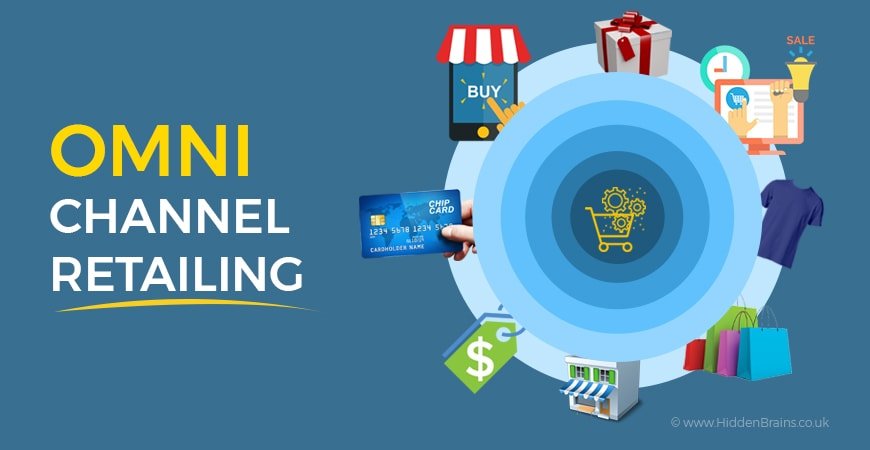 If you belong to the retail industry segment, you would know the true meaning of struggle for survival. To survive in retail industry is quite challenging as it requires quick adoption of trending technologies and market trends. Industry experts are using 'omnichannel retail strategy' as the powerful tool to outweigh their competitors and go ahead in the race for innovation.
Outline of Omnichannel Strategy
Though this omnichannel retail IT solution and customer experience is quite a buzzword in this market segment, few retailers are still unaware of what it exactly means. Here's a concise definition of omnichannel retailing
Omnichannel retailing is effective utilization of different platforms to reach customers yet providing them with consistent and seamless shopping experience. No matter through which medium customer approaches retail store – either by mobile app, tablet, website or visiting the brick & mortar store – he is acquainted with similar type of experience, making him feel extremely comfortable.
Following image defines omnichannel retailing as the convergence of advantages of information rich online shopping experience and shopping from physical outlets: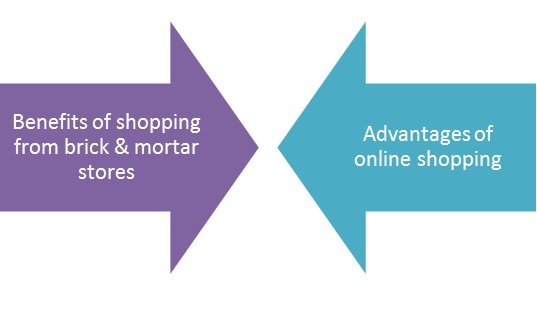 Brick & Mortar Retail: Technology Influence & Benefits
Shopping for groceries, clothing, footwear, accessories, furniture or any other item from traditional brick and mortar stores has always been convenient and legitimate for customers. As per the human psychology, user who had a good shopping experience from a particular store in the past would visit the same store again for his future requirements.
Abiding by this philosophy, retail stores are trying hard to provide the best customer experience by leveraging the power of technology. Smart retail stores are empowered with smart shelves that send automatic alerts to retailer when an item on shelf runs low in number, thereby ensuring that customers are never faced with 'out of stock' issue.
These stores are now in endeavors to increase interactivity with customers by installing beacons that send notifications to visitors passing by the stores on latest deals and offers. Such attempts of retailers to connect with customers are truly valued by them. In fact, it also grabs instant attention of visitor: for example a visitor's mobile is flashed with an alluring notification that says 'lightning deals on Christmas gifts, 50% off on decorations items and cakes'.
The retail giant Amazon has taken the concept of shopping from brick and mortar store to an entirely new level with 'Amazon Go' that enables customers to open the mobile app, buy items and simply walk out of the store. What could be more convenient that that!
Omnichannel Retail Takeaway from Brick & Mortar Shopping Experience
Omnichannel retail strategy experts make the most of positive customer experience when shopping from brick and mortar stores:
Make shopping a memorable experience for customers

Ensure that customers always have a helping hand to make them feel comfortable

Empower your customers to personally try, test and experience the product at first hand

Easy and hassle free returns of damaged products 
Online Retail Shops: Influence of Ecommerce
Online retail shops have come as a boon to those who are left with no time to visit the physical outlets or do not prefer to leave the comfort of couch to shop for essential items. Retail brands have established such a strong presence in the World Wide Web that is hard to not notice the deals they offer to online customers.
Access to retail store anytime and anywhere always tops the list of benefits of online shopping. Moreover, customers can compare prices of products on website or mobile app to make the best purchase from available choices. Shopping for required items can be done with few clicks on mobile.
Just click on items of your choice and add them to cart to see it delivered at your doorstep within a day or within few hours. As per changing demands of consumers, retail stores are now working on the project to deliver goods through drones that assures fast delivery.
Customers have 100% transparency of goods sold online as it comes with detailed product description along with customer's reviews and ratings. Such rich information on the product helps customer to make an informed decision on whether the product suits his/her needs or not.
Omnichannel Retail Takeaway from Online Shopping Experience
Omnichannel retail customer experience takes into consideration benefits of shopping online:
Information rich shopping experience with complete details on products and customer reviews

Easy comparison of prices and features of similar products to make the best buy decision

Availability of broad range of items to make selection

Ability to engage with brands through social media and increase interaction 
Related Post: Retail Technology Trends
How can companies stick around their omnichannel strategy?
For omnichannel retailing strategy to be successful, retailers should integrate ideas with collaborative efforts and detailed planning. One approach that big retailers have tried and tested is to build separate formal organizational structures for physical and online store management, but coordinate key decisions for consistent customer experience with the brand.
A successful omnichannel strategy has skyrocketed businesses of many retailers and helped them survive in the cut-throat competitive environment. In addition to boosting overall sales, omnichannel technology solution has revolutionized and set high standards for customer expectations and experiences.
When physical and digital marketing strategies of a particular brand combine, they have the power to outweigh their competitors. Retailers are learning to take advantage of both digital and physical stores to make the most of omnichannel retailing.