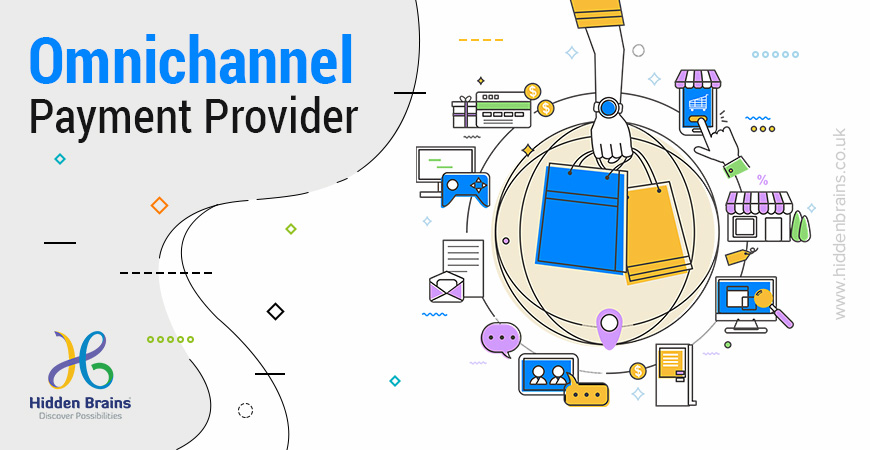 Omnichannel payment gateways have become quite important now. If we look at shopping behavior from a few years back and now, there is a lot of evolution, and customers expect more. In 2018, consumers wanted an easy-to-use user experience and user interface, no matter what. But now, as per recent studies, most customers look for Omnichannel payment providers.
As per Deloitte Consulting, approximately 2/3rd of eCommerce website users are omnichannel Consumers throughout the complete purchase cycle.
Looking at the statistics, we can conclude that many customers are now looking for multiple channels. For any retailer, the best investment would be to make enhancements to the Omnichannel feature.
According to the JDA study, top-ranked CEOs are creating a customer experience by investing in enhancing business operations, revamping brick-and-mortar stores, and much more. Since consumer behavior has changed a lot, it is important to use the right strategies that fit the customer's needs.
Why do new Sales Channels need the best Omnichennl Payment Provider?
Here are some key benefits of having an Omnichannel Payment Provider.
Improvises the Customer experience
Ecommerce Businesses with an omnichannel payment provider help to deliver the best customer experience. Many consumers nowadays look for a seamless and unified brand experience across various platforms. Also, they are easily moved from one touchpoint to another when they look at any attractive post of the brand on social media. All of this leads to enhanced legitimacy and trust for businesses.
All-in-one provider vs. multiple providers
Businesses using an Omni Channel payment gateway do not need to deal with several third-party tools and payment providers. Every agency or payment provider has requirements, and if anything goes wrong, it takes a lot of time for the merchant to fix the issues. At the same time, an Omnichannel payment provider offers all the services in one place. If any business needs help, they can contact the single point of the contract. This simplifies the process and operations and saves a lot of time.
Data Enhancements and Insights
Omnichannel payment processing tools bring all the types of payment channels that most businesses look for at one point. Data collected from the device can be further used for getting a big picture about trends, insights on customer behavior, and unknown preferences habits. Further, you can use it to make different strategic decisions based on the findings.
Increases Cash Flow and Sales
With an Omnichannel strategy, you can create a better customer experience and a cleaner payment process. Businesses using omnichannel payment approaches are quite forward-thinking and constantly looking for ways to improvise in offering convenient payment gateways to their customers.
When the payment process is quite easy, it is more likely that the customer will buy the product. Through some barriers, while making a payment, customers' fees are quite secure, and more likely to pull the trigger. This customer experience helps for better cash flow and sales that any business can take advantage of.
With omnichannel payment processing, you can reduce the data security risks, accelerate the sales customer experience and facilitate all the important data collected about the customer. Altogether, it can help you to foster loyalty and good customer growth.
How to Choose the best OmniChannel Payment Provider & Solution?
Along with standard payment channels, one important feature is its different payment tools, like email pay or crypto payments. Such tools are quite intuitive and simplify the payment process for eCommerce websites, be they B2B or B2C. A set of extra payment tools increases the chances of customers buying the product and offers them many easy ways to make payments.
Also, various WordPress Development Services offer collection tools that make it quite easy for you as they automatically increase customer payment methods. Customer payment portals and applications automate the complete payment process and automatically sync back with the company's accounting portal reducing the manual work for payment reconciliation.
In-house Development team
An Omnichannel payment gateway you choose should have an in-house development team. Many companies with in-house development teams are more likely to make innovations.
Also, they envision building new payment gateways and channels regularly. This enhances your omnichannel strategy and meets the growing expectations and demands of the customers.
According to the Web Application Development Agency, Security is the most important factor to consider when it comes to payment. It is a high responsibility for businesses to protect their customers and any of their personal and sensitive information. Moreover, a good, secure end-to-end system is a foundation for strong customer relationships and trust.
As Omnichannel payment gateways own a collection of several payment methods and different moving parts, it becomes mandatory to check for the Security of every different component. Look for a payment provider that offers encryption and tokenization to protect customers' data in a complete cycle of buying products. Also, all the tools and solutions should be PCI compliant and store all the information about credit/debit cards at different servers.
After Security, scalability is of the utmost importance. It is important to look if the omnichannel solution caters to your current and future requirements. The solution that you choose should be capable of handling payments while your business grows. Also, it should be able to scale at the numbers your business increases with and provide more robust solutions.
Support is also an important feature to have. While you manage largely scaled businesses and multiple sales in no time, you need a strong support team who can be there when any problem occurs, or any customer needs help. Fortunately, one of the key benefits of the Omnichannel payment gateway is that there is one team to cater to all your needs rather than multiple teams for each payment method.
Omnichannel with Data sharing allows you to create a snapshot of your customer activities. It can help you to customize the customer experience with simpler and more accurate real-time data sharing. Different omnichannel payment gateways give eCommerce websites a complete end-to-end. The solution can further help your marketing team to build an enhanced customer experience.
What customers look for most is consistency. Most customers crave consistency when they make an online purchase. Hence it is quite important to have payment processing uniformly. It happens on various other platforms, for example. Your customer should not find the process new and disconnected while buying or returning the product to the store. Rather it should be quite integrated and seem like blended features for the customer journey.
Any sales are incomplete without invoicing and billing. While choosing an omnichannel payment gateway, it is important to look for tools that help with billing. Without having a proper billing solution, it becomes quite difficult to prevent any errors or delayed payments. Also, there are quite a few chances of legal problems with the authorities.
Hence including system billing software on your checklist is quite essential. Further, while you choose, it is essential to ensure that the software is adaptable to any changes required by the legal team or the business.
Hardware Agnostic Provider
While choosing an omnichannel payment gateway, look for a hardware-agnostic tool. This means that you do not need to get any specific hardware devices to integrate any omnichannel payment gateway due to compatibility issues and different types of machines. If you own a brick-and-mortar store, then this is quite useful.
Technology keeps on advancing, and the technology that works today might become obsolete in the future. The ideal omnichannel payment provider should have a proven record of success with a client base from the industry where you own businesses. Some of the App based businesses, QR code payments, text to pay, and much more are gaining importance nowadays and are highly used among new-generation customers.
The business niche and location makes getting all the payment methods impossible. Still, the provider should be able to provide the tools and features available at your location.
Inventory management is easier if you know where to look for the popular products on your website. It not only meets the customer demand but also reduces the chances of overstock and guarantees that the customers would not look for out-of-stock label again.
There are a lot of Omnichannel payment providers that help you with a complete analysis of the purchase history of customers. This data can be used to maximize profits and make smarter moves for smarter inventory Management.
Conclusion
When you choose any omnichannel payment provider, you should ensure that all the features discussed should be available. Choosing the right omnichannel can do wonders for your eCommerce business. If you want to build as per your needs, then you can contact some of the best WordPress Development services in the UK who would provide their expertise on Omnichannel payment providers.
If you are going ahead with the custom WordPress services, then you could also use the payment omnichannel available by WordPress. Some of the commonly used payment omnichannel with all the features listed above are Magento and woCommerce.
Do Not Forget To Visit Our Robust and Secure Services:
Mobile App Development Company in The UK | iOS App Development Company In the UK | Android App Development Company in the UK | Web Application Development Agency in the UK | PHP Development Company in the UK | ASP.NET Development Company in the UK | Hire Developers in the UK | Hire Best iPhone App Developers in the UK | Hire Android App Developers | Hire Web Developer in the UK | Hire PHP Developers In The UK | Hire ASP.NET Developers in the UK