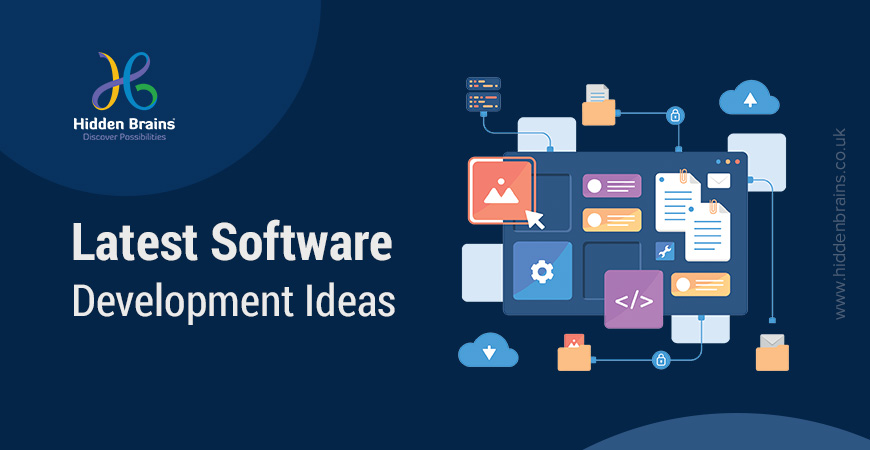 The software development industry is an ever-growing industry that is fundamentally dynamic. It has seen many changes since the start of this century. This industry is booming and will continue to spread and grow as it knows how to adapt to the changing needs of society. Read the full article to Boost your business ROI with the latest and best software development ideas for 2023.
To meet the expectations of the market, the software development industry will have to make changes and mold itself. With the onset of the pandemic in 2020, the industry had to face some setbacks but it has successfully revived as quickly as possible.
Why is the Software Development Industry growing so fast?
Human society is gradually entering the 4.0 technology revolution. This means that this is the time for innovations of high intelligence and practicality. It cannot be denied that software technology has become an integral part of our life. The rapid growth of this sector is because we depend on technology in every area of our lives. The software makes our life very easy and convenient. Since the industry is becoming more unified into electronics and appliances, we become more and more dependent on it as it simplifies our difficulties.
There are a few companies like Microsoft, Oracle, IBM, Apple, HP, etc which have contributed significantly to changing the face of technology worldwide. To meet the demand for software-related services, several IT companies are booming especially in developing countries. It is also expected that by the end of 2023, the number of software developers around the world will increase to 27.7 million.
Call us today for a FREE no-obligation quote.
Explore Software Development Ideas for 2023
In the next few months, we will bid goodbye to 2022, but we hope that the Software development trend will continue in the same direction as it has taken for the last two years. Even though it is true that due to the back-to-back waves of covid-19 have brought digital transformations to a higher level. It has also accelerated the changes in software development ideas for 2023.
However, we can anticipate some of the trends to continue conquering the market like cloud-native technologies, and edge computing. With the continuation of growing threats and risks, cyber security will also be at the core of digital transformation.
Following are some of the software development ideas for 2023:
1. Healthcare Software development:
The global medical software market is expected to expand by 2025 to reach an estimated value of $11 billion. There are multiple fields in which healthcare software can work to grow like Electronic Health Record Software, Medical Diagnosis Software, Hospital Management Software, Mobile Medical Apps, etc. So, if you have a business in healthcare and want to boost your software, you can always take help from a Software development company in the UK and make the best.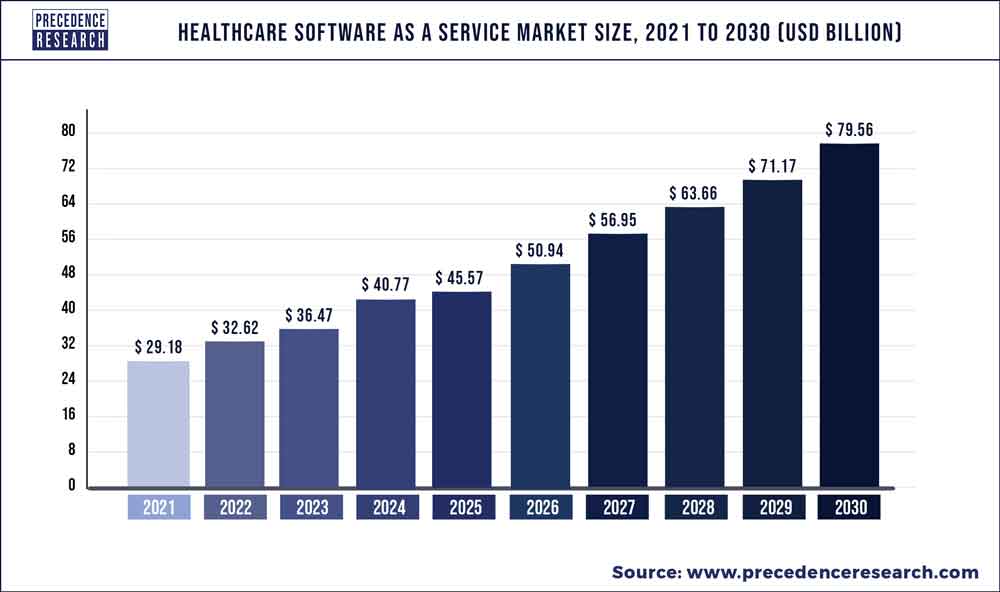 2. ERP Software:
ERP or Entertainment Resource Management is a software solution for big organizations, companies, or educational institutions. Such software helps in automating various manual tasks and helps monitor daily business activities. It is expected to grow up to $49.5 billion by 2024.
3. Fingerprint-based ATM:
The fingerprint scanning technology can be used to develop ATMs as it will be more secure and hassle-free. This technology will wipe off the need to carry a debit card around, as your fingerprint and an ATM pin will be enough to withdraw cash or do other activities.
4. PMP Software:
Project Management Software has helped a lot of companies during the Covid-19 pandemic as most workers were working from their homes or remote areas. Such software helps to keep track of the different project phases in cases of big projects, it also helps to build team corporation, manage offshore teams, and much more. Jira is the name of one such Project Management tool.
5. Credit Card Fraud Detection software:
Such software can detect any unusual behavior pattern of the user. It uses location scanning techniques to analyze any fraudulent activity. The standard user behavior patterns are calculated as this software also stores the past transaction data of the user. When any questionable activity is detected this software helps to raise an alert and even block the card for any further use.
6. Data Leakage Detection System:
Data has become the most valuable asset these days. Be it a big business company or any individual, everyone wants to protect their personal information. Thus this is a very promising field where software development can be done. An optimum data leakage system can prevent data loss from its source.
7. Automated Payroll System:
Such systems help in building better financial planning because developing an automated payroll system means payments of all the employees are done without any manual tasks. This also ensures that the rolling out of payments is done on time without any delay. It helps to calculate the total expenditure spent on paying wages, and manages tax calculations, thus making financial record keeping an easier task.
8. Cloud-Based Presentation Software:
This software can be used to publish presentations on the web. These are cloud-based software service presentation designing tools that offer a myriad of useful features and applications. For example, Google Slides.
Call us today for the latest software development solution.
9. Invoicing software:
In today's time when online shopping has become so easy and accessible to all, developing invoicing software is a great idea. With the increase in the number of orders, companies find it almost impossible to do invoicing and billing work manually. Such software helps to manage all billing-related tasks very efficiently. It also sends customized invoices to customers. Some of this software nowadays come with features like a real-time dashboard, automating recurring invoicing tasks, and also sending out overdue payment reminders. The score is an example of invoicing software.
10. Business Communication Tools:
Such software is developed to make communication between the different members of a team in an organization easy. These tools provide features more than just chatting; they allow file sharing, document collaboration, video meetings, etc. Most companies these days use such business communication tools to ease the process of reporting and presenting as most employees work from remote areas and have no other mode of communicating with their co-workers.
11. AI Shopping System:
In this era of AI, it is a brilliant idea to develop an AI-based shopping system for those who seek to launch their startup companies. The AI-based shopping systems can study the previous search history and analyze the shopping patterns of the users. By using these data it can help the users with their shopping activities by showing data of a wide range of products that are already pre-fed to them.
12. Disaster Alert Software:
Various forms of natural disasters like cyclones, tsunamis, earthquakes, floods, and hurricanes can nowadays be predicted. They use different geographical indicators and advanced weather forecasting technologies to predict a natural disaster. They can be very helpful in earthquake-prone regions where an emergency alert can save the lives of hundreds of people.
13. Daily Horoscope Software:
People will never cease to stay curious about their future so developing software around astrology will be a great business idea. Software platforms that can predict daily, monthly, and yearly horoscopes use some basic information like the birth date, place, and time of the users.
14. Bug Tracking Software:
When software is developed, the next step is to make sure that no bugs are disrupting its functioning. A bug can spoil the newly built software very quickly depending on how harmful it is. Thus a bug tracker application can automatically help to detect bugs before the end-user version is released into the market.
Call us today for a FREE no-obligation quote.
15. Sentiment Analysis System:
When a package is delivered to us, the next thing we get notified about is to review the product inside the package. Accurate evaluation of products and rating them has become extremely crucial for any e-commerce business to survive. People buy stuff after reading a proper review of the desired product. Thus this software can be excellent for any e-commerce startup. It utilizes a sentiment-based keywords database to evaluate and analyze the overall rating provided by customers.
Conclusion
The evolution of computer science and software development, on the whole, has come a long way. Some say that in the future the concept of software and AI will become obsolete and programs will be supplied on-demand and charged accordingly. But whether this prediction comes true or not, the phrase software development will continue to be the collective term for firms engaged in supplying programming goods and services. The IT market will continue to grow and will highly be influenced by the above trends in the upcoming year.
The primary focus of 2023 will be automation at all business levels. Most organizations are investing in emerging technology trends in hopes of getting high returns on investment. It is important to know the current market demand and latest software development ideas for 2023 and then deploy efficient products with the right technology implementation to gain maximum profit.
Do Not Forget To Visit Our Robust and Secure Services:
Mobile App Development Company in The UK
|
iOS App Development Company In the UK
|
Android App Development Company in the UK
|
Web Application Development Agency in the UK
|
PHP Development Company in the UK
|
ASP.NET Development Company in the UK
|
Hire Developers in the UK
|
Hire Best iPhone App Developers in the UK
|
Hire Android App Developers
|
Hire Web Developer in the UK
|
Hire PHP Developers In The UK
|
Hire ASP.NET Developers in the UK