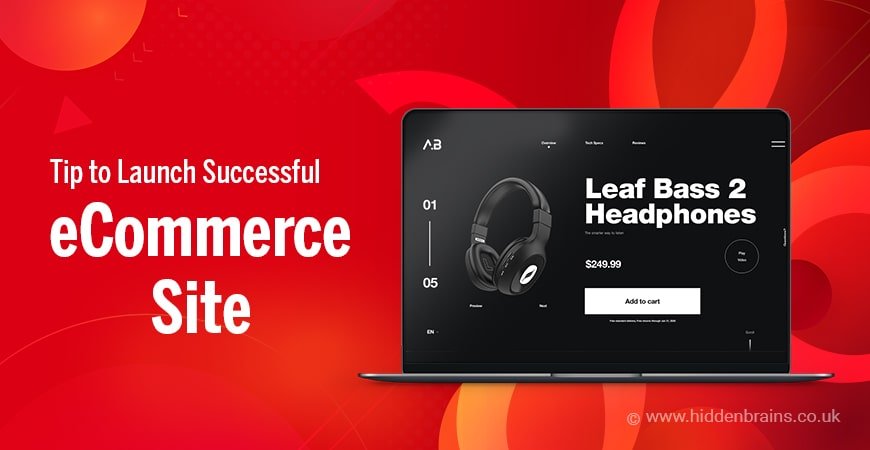 In the present scenario, Smartphones have become an important part of our lives. The usage of mobile phones is not only confined to making calls and sending messages but with advanced technologies, it helps people to meet with their daily life requirements also. 
However, now from ordering food to track fitness, people prefer to download the apps on their phones. The high usage of smartphones has forced retailers to mark their presence online and it also helps them to create their brand worldwide, attract new customers, and boost the revenue by offering their services at the global level.
Undoubtedly, Custom eCommerce Solutions is among one of the rapidly growing industries. 
According to Statista, 
In 2019,

retail e-commerce sales worldwide

amounted to 3.53 trillion US dollars and e-retail revenues are projected to grow to 6.54 trillion US dollars in 2022. Online shopping is one of the most popular online activities worldwide.
The number of retail-based websites and mobile applications has increased at a high level, which has led to high competition. To stay ahead in the market competition, and attract customers to your platform it is important to offer them unique service by integrating advanced functionalities. However, to boost the services, it is important to meet with the latest market trends such as seamless checkout, advanced product visibility, and voice recognition.
Apart from this, in E-commerce website development services, developers have to focus on other attributes also such as loading speed of website and app, effective design, and deals and offers.
However, to build an eCommerce website is not easy to launch in the market. It is important to focus on other attributes, which will help you to mark your presence powerful. In order to leverage all the benefits of the advanced functionalities, partner with the E-commerce development company.
In this blog, we are providing some important tips, which will help you to build an eCommerce website in the market.
Important Tips on How to Build an eCommerce website
1. Keep it Simple 
In the website development process, developers should keep the website simple. Presently, there are a wide number of options available to add functionalities and themes to the websites. But the developers need to have an effective strategy and integrate other essential features only. 
Try to keep the website very simple and user friendly. Your website should have the functionalities that should meet your user expectations. Don't integrate the features, which are not even related to your project, theme, and services. Designers should focus more on the UI and UX elements, they must keep the components more simple, concise,  and easy to understand. 
2. Social Media
Social media is a trending platform in the digital world. Apps like Facebook and Instagram have created a high buzz all over the world. It is considered as the best way to connect and communicate with each other.  Social media platforms can influence the buying decisions of the users and also helps to attract customers. In the website development process, focus on all the essential points on which you have to focus on social media marketing integration factors. 
Make social media marketing as the foremost step as it will help you to grab the attention of users from all over the world.
Related Post: How to Start an eCommerce Business
How can you leverage the benefits of social media platforms in the E-commerce industry?
To take full advantage of social media platforms, the strategy must be effective and properly planned. 
Developers should integrate the social media plugins on the product page, through which it is easier to share and take opinions from the users. However, they can send the link to their friends and family easily. 

Offer several options to the users, to sign up among them provide them an opportunity to sign up with different social media platforms such as Facebook and Instagram. 

Be consistent with different social media postings as it helps to build a connection with your customers. 
Design
Design plays an important role among them to choose the best and appropriate combination of colors is a major challenge for the designers. 
However, different colors help you to reflect your style, however, in the  eCommerce Website Development it is important to choose the right color and that should match with your project theme. Undoubtedly, colors help to inspire and reflect your feelings and emotions. Along with this, It is also considered as an important part of websites as it has a high impact on the users. 
So,  for web designers UK, it is important that they should know how to play with colors and can leverage all the benefits of UI and UX. But also focus, don't add on several components in the solution, which turns it overloaded or users lose their interest. 
Tips to work on Design
Try to keep the design simple 

Use High- resolution images and videos 

Integrate extensive filters 

Design a website by thinking yourself as a visitor 

Make your content properly visible 

Try to add a professional touch

Categories should be easy to navigate
Conclusion 
For retailers, it is important to build an eCommerce website but only launching & building eCommerce website is not sufficient. On digital platforms, there is high competition and to meet the steps with the user expectations, it is important to integrate the latest trends as well as to offer a unique experience to them. Apart from this, here we have provided you some tips. By focusing on them you can launch powerful E-commerce based websites in the market.