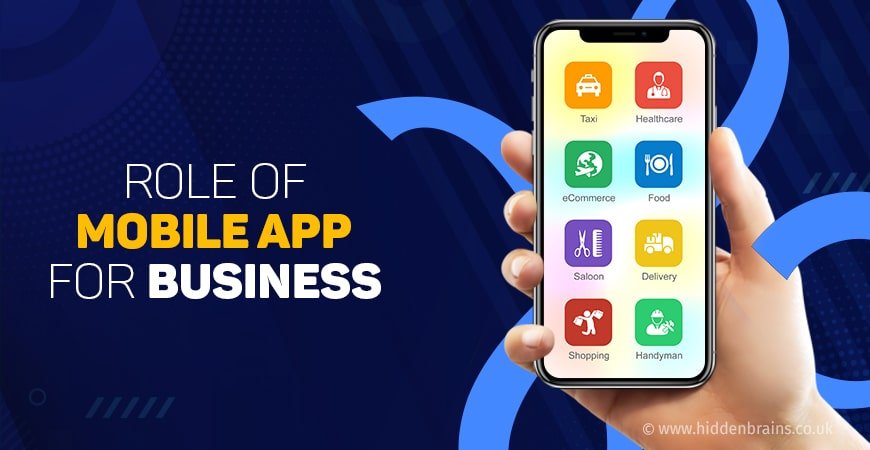 Mobile applications have shown its immense effect on the businesses. In this Covid 19 pandemic, it has turned as a boon for Startups to large enterprises. With the advent of technologies, now organisations can offer their services to the customers on the digital platform and boost their sales by excluding all the traditional barriers such as geographical boundaries and limited timings.
Market of Mobile App Development
According to Statista, 204 billion mobile applications were downloaded worldwide.
According to emarketer.com, " We forecast a moderation in growth rates vs. previous years, with total retail sales expected to grow 2.0% to $5.574 trillion and ecommerce sales expected to grow 12.8% to $666.28 billion."
As per the Forbes, mobile commerce to Grow 68% by 2022 as more people shop on their phones and the growth of e-commerce will reach $666 billion in the U.S. market this year and $845 billion by 2022.
The mobile app development market is exponentially growing and offering new opportunities to expand the businesses. It helps to reach potential customers and improve user experience with smart virtual assistance, which helps to offer custom recommendations and provide regular updates to the users regarding loyalty programs as well as their coupons.
By launching your mobile application, you can attract potential customers towards your services. Android and iOS based operating system mobile solutions, also helps to enhance your business strategies by proper utilisation of data and provide suggestions to the users as per their geographical locations and their previous purchasing habits. Undoubtedly, it helps to increase sales.
It is important to know that mobile applications for businesses are not only playing a vital role to promote your services but it also helps to streamline your internal business operations by enhancing communication and streamline other operations by tracking employee performance. It helps to increase overall productivity.
Let's know, why you should opt for the mobile application for your internal business operations?
Related Post: More Weightage To Mobile App Than Business Website
How Mobile Applications Help in the Internal Businesses?
1.  Communication and Engagement
Communication is the key to success of the businesses. The proper communication process helps to enhance the functionalities and streamline the processes in an effective way. In businesses, mobile applications have turned as a powerful tool, which helps to enhance communication and engagement among leaders and team members.
In businesses, mobile applications help to increase productivity by enchanting communication between leaders and team members. It offers an opportunity to the leader to have regular updates and track ongoing activities on an easy basis. However, there are several instant messaging applications, which allows team leaders to communicate and collaborate in a modern way.
Users can have real time conversations with the other team members and also easily search the particular person with the smart search feature, which allows them to contact on a real time basis from anywhere and at any time. By enhancing communication, businesses can turn their processes into advanced and faster, which helps to increase the productivity of the employees.
2. Easy Access to Documents
Now, this is the major challenge that entrepreneurs face. Data management and to get the access of the right information is really important. On the other hand, senior authorities require documents instantly and they prefer to opt for the easiest way. In this way, cloud integration helps to overcome this challenge, with Cloud based mobile applications, users can preview the data easily and effortlessly. However, app development companies UK integrate a seamless link, on which all the documents can be stored and managed securely by the cloud.
The major benefit of the cloud based mobile applications are users who have credentials, only those can have the access to the documents. Secondly, users can access the files from anywhere and anytime without any hurdle in an advanced and modern way.
3. Flexibility
Mobile applications allow people to work according to their comfort zone. Employees are not restricted to the traditional challenges. With Android and iOS mobile apps, users can work according to them. For meetings, it is not important that they have to visit the offices. They can conduct their virtual meetings via video conferencing features. Apart from this, other features such as texting and audio also helps them in many other ways.
Undoubtedly, mobile applications help in many ways. It helps in streamline the seamless operation process and also, plays an important role in the business approaches. Furthermore, let's know why it is important to launch your own mobile application in the market.
4. All time Service
Mobile applications help you to be with your customers full time. It excludes the traditional time barrier challenge. With Smartphones, users can reach your services at any time. Undoubtedly, this is the major benefit as it opens the opportunity to run your business for 24*7. With apps, businesses are not restricted with the clocks and offer their services for all time, which helps to increase your sales and revenue.
5. Marketing Strategies
With an online platform, you can increase your marketing strategies by expanding your techniques on digital platforms. With mobile applications, you can attract your customers easily with different social media platforms ( Facebook and Instagram). Apart from this, with apps, businesses can promote their services easily and attract users easily. With push notification features, it is easier to grab the attention of the customers, which helps to increase your sales and bring customers towards your services.
6. International level
With mobile applications, you can mark your presence on the global level. It helps you interact with the international audience and offers services all over the world. It increases the opportunities to increase your services and helps you to deal with a large group of customers.
Related Post: How to Build Successful Mobile Apps using Big Data?

Conclusion
Mobile applications have become an essential part of the businesses. In this covid19, it is important to launch your app in the market to continue your business services. In order to stay ahead in the market competition, integrate all the essential features and match your steps with the current trends.