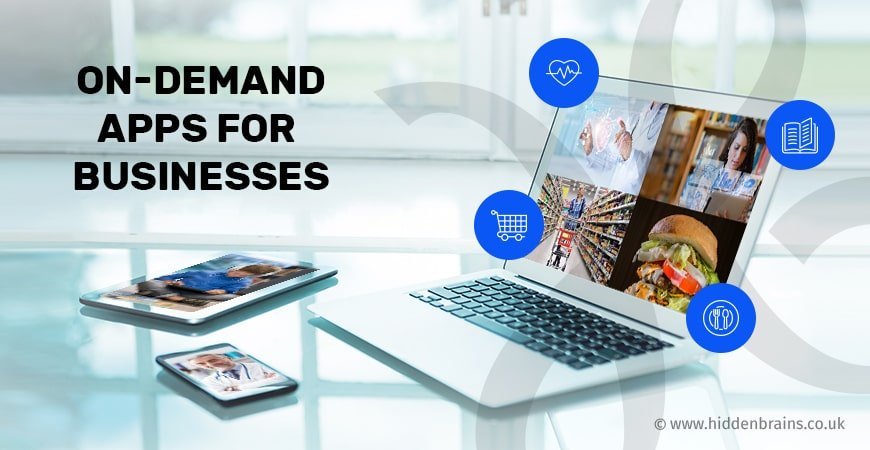 Mobile application industry is growing rapidly and has become a vital part of the businesses. Now, human beings are not utilising the Android and iOS applications for entertainment and information. However, in the contemporary era, they are dependent on their smartphones for their daily life schedule also. 
As we all know, the modern era is known as the tech world, where entities have opted for the advanced solutions to satisfy their customers and offer next generation service. Meanwhile observing the present scenario, the demand of the doorstep services have increased but here entities have to face the major challenge to find the location of the customers. In this fast pace, customers prefer to have quick and hassle free services. 
Those days are gone, when customers used to explain the location while standing on the road and even the delivery person also doesn't have that much time to find the particular location while standing on the road. 
In order to overcome the challenge and improve customer service, app development service is offering a comprehensive suite of opportunities to the organizations. online location apps integrated with the real time GPS tracker to find the location has turned easier as ever before.  It helps to deliver advanced tech generation experience to the customers with modern features such as real time tracking the location of driver and user friendly interface. 
Related Post: Food Delivery App Development Cost
let's know Types of On-Demand Apps for Enterprise with Essential Features
1. Online Grocery
Now instead of visiting the grocery store, people prefer to order their grocery items online. With their smartphones, they can easily place the order by previewing the real price of their necessities. If you are dealing in the online grocery business, then this should be the next move for your business. By integrating the real time GPS tracker into your mobile apps for business, you can turn your delivery services easier and faster. 
This is how your delivery person can easily reach the destination of your customer without asking them about the route. This is how you can introduce a smooth delivery system to your business. Apart from this, your customers can also track the real time location of your driver. 
2.

Courier Delivery
For courier businesses, this advanced feature based solution will turn the whole process into more accurate and transparent. Now, those days are gone, when people used to wait for the postman at their gates and they don't even know when their parcel will get delivered. Modern solutions allow them  to easily track the real status of their parcels with simple code. Real time GPS tracker has turned into a boon for the courier industry, as it turns the delivery easier even courier delivery person can also search the location easily of their customers.
It helps to increase productivity and efficiency also and introduces a paperless system, which turns the procedure into more efficient and secure. 
3. Taxi Booking 
Taxi booking apps are in high demand and also trending services. Now, to travel from one place to another is easier for the users as they only have to book their taxi as per their choice with the mobile application. But to reach from one destination to another, is possible with tracking based features. For the taxi booking business, it has turned into a must-have service for the business as without it, owners and teams have to face many challenges. 
With tracking feature drivers can easily reach to the destinations from one place to another whether it is customers pick up or drop out location. It turns the process into seamless and hassle free. By putting the location in the app, drivers used to get the real time route, which they only have to follow and they can easily reach the destination. It helps to save a lot of time and effort. Apart from this, your customers can also track the real time location of your driver and their destination and get an idea of their rides. 
4. Food Delivery
It is another business, which requires an online tracking app. This industry is growing rapidly, by integrating tracking software food delivery owners can deliver the food faster and easier to their customers by tracking their location. In the food delivery industry you can't take the risk and there are not any chances of getting late as restaurants prefer to serve their customers as soon as possible and fresh food. 
Here, it is required as soon as you can deliver the food, and by asking the location on the road from strangers can take a huge time. By integrating, this solution food delivery owners can easily sort out the challenges and can meet with their customer requirements. By opting for modern solutions, you can increase customer satisfaction, as now those days are gone when people use to order by phone and wait for a long time to deliver their orders. 
They simply prefer to have a menu with the prices on their Smartphone screen and place their customised order with only a few clicks and soon to get their order on their doorstep as they get served on their tables in the restaurants. 
Related Post: On Demand Video Streaming App Cost
Must have Features In On Demand Apps
Real Time Tracking

Push Notifications 

Order History 

Geo Fence 

Online Payment 

User Friendly Interface 

Easy Installation

Fuel Saving  
Conclusion 
Online On Demand Apps has turned as a trend in the delivery businesses.  It helps to enhance the  delivery services, and must have advanced features ensure customer satisfaction and next level experience. So, opt for online on demand apps and software and offer hassle free service to your customers.