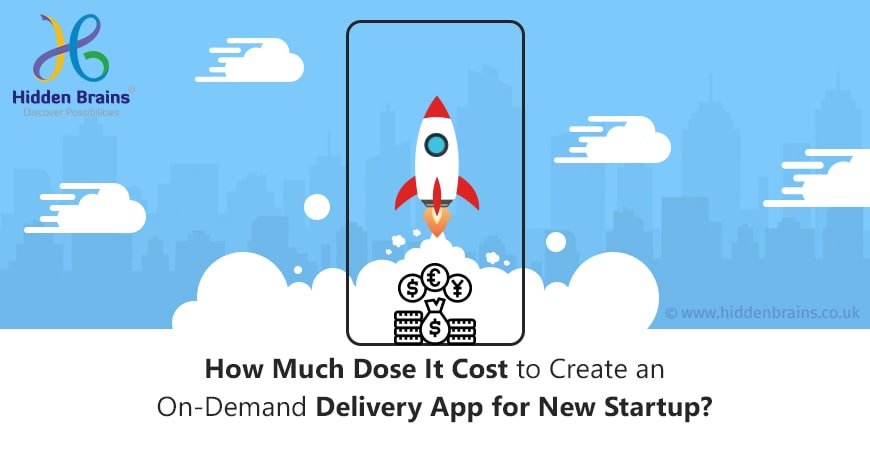 How many on-demand app services do you use in your everyday lives? Still, counting? The economy of on-demand services is large, but what's worth noting is that it is still expanding. Entrepreneurs are exploring ways of utilizing the theory of on-demand delivery app development for the benefit of their business.
As per the recent trends in business and technology, the majority of economic activities are centred around online and mobile platforms. This is where brands get to sell their products and services to customers in an independent manner.
Knowing About On Demand App Development
Let's start with a complete understanding of On Demand App Development and then move on to its influence on customers:
Do You Want To Introduce Your Own Delivery Application In The Market
"Let's check a few optimistic statistics to think about. In 2020, the online food delivery niche generated over $7,730 million, and total market revenue is expected to improve by 12.8% over the coming years. It is expected to be serving 138.9 million users by 2024."
What are the on-demand delivery apps?
On-Demand delivery apps are those that serve people at their doorstep either immediately or at a scheduled time, once the customer places an order. This is a sort of convenience and comfort offered to customers rather than compelling them to come to your company physically in order to avail of the service or purchase a product.
Influence of On-Demand Delivery Apps on People.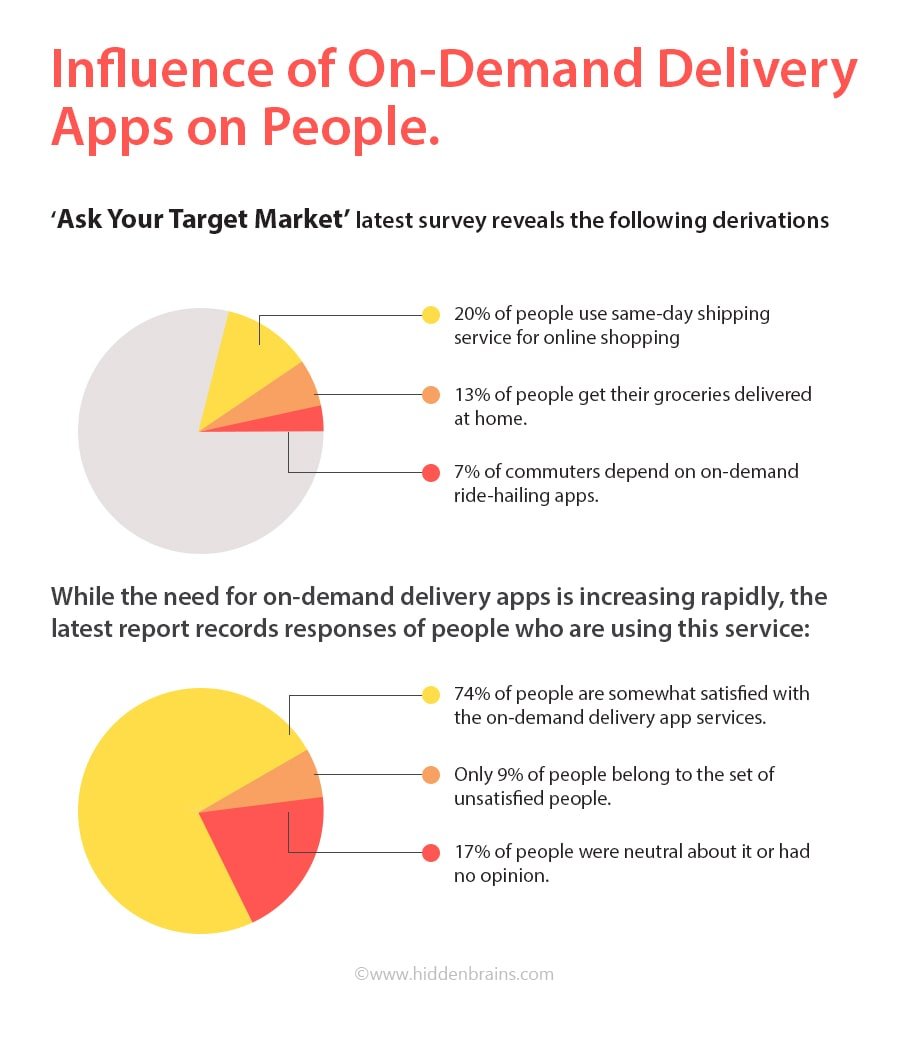 The market for On-Demand Delivery Apps
Several applications in the different niche have been launched under the category of on-demand delivery apps: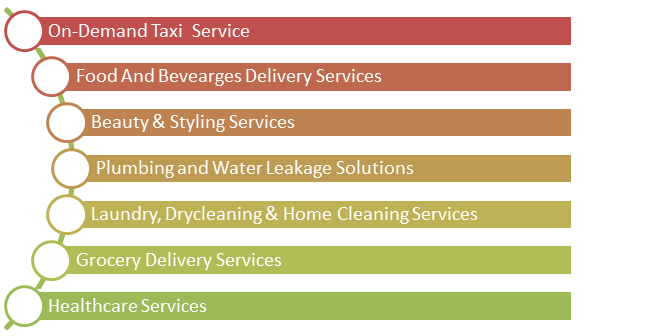 Let's understand the features and associated cost of developing these apps:
On-Demand Taxi Service: Uber is the best example of an on-demand taxi booking app. While this successful app has earned a set of loyal audience, you too can try entering the market by building its counterfeit.
Plumbing, Water Leakage, Laundry, Dry-cleaning & Home Cleaning Services: Local on-demand delivery services are quite in-demand as people prefer contacting people as and when required through mobile apps. The cost of building such applications depends on the complexity and features that would be implemented in-app.
Food and Beverages Delivery Services: People now prefer to get their food, and other beverages delivered to enjoy meals at the office or home. Several startup entrepreneurs are exploring opportunities in this arena.
Desirable Features to Include in Your On-Demand Delivery App
Building an on-demand delivery app for your business does not guarantee its success, popularity, and acceptance among your target audience. Analyzing your audience requirements and including all necessary features in your on-demand delivery app is the key to popularize your brand name in form of an app:
Allow customers to log in with Social Media accounts
Clean design that enables the user to place an order or book a ride effortlessly
Ease of scheduling the delivery
Let users track the status of their order in real-time
Easy and convenient payment options
Real-time messaging and calling options in case of taxi booking to contact the driver immediately
With grocery shopping app development users can create a wish list for delivering grocery at the doorstep
Crucial Features for an On-Demand Services App
Building an on-demand delivery app for your business does not guarantee its success, popularity, and acceptance among your target audience. Analyzing your audience requirements and including all necessary features in your on-demand delivery app is the key to popularize your brand name in the form of an app, make sure that in the On-Demand app development process, you should not miss out on these essential features. 
User Friendly 
This is the major feature of the On-Demand Delivery apps, users should be able to use the app easily without any hurdle. However, they should not require any technical support or skills to use the interface. Visualization should be appealing and should have unique approaches but when it comes to the users, they should not face any difficulties to leverage the benefits of the features of the apps. 
Live GPS Tracking 
In delivery applications, locations play a major role in the services. As the name refers the apps have to deliver the orders from one place to another. In this case, it is essential that a driver should have the proper location. Those days are gone of coordination on calls with customers to direct them the path. Now, with live GPS location, users can track the real-time location and reach the destination without any hassle. The GPS tracker is integrated into apps and easily they can use the feature and reach the destination. 
However, this feature is extremely helpful for both users and drivers. Along with this, it also saves time and increases customer satisfaction. Even with live GPS features, users can track their orders and get the real-time location of the users. 
Payment Gateway Integration 
In the modern world, users don't prefer to opt for cash transactions to avoid hassles and opt for online transactions. In the On-Demand App, developers should integrate easily to use and secure wallets developed with advanced modern and latest technologies based techniques. iOS developers can integrate Apple pay in the app. Along with this, developers can opt for third-party integration services via apps such as net banking or there are many other platforms, which developers can integrate into the apps via API. 
Review & Rating feature 
Offer an opportunity to your customers to provide their feedback on the services. A review and rating system will help you to increase your brand reputation and faith in your customers. It will also help you enhance your business services and know what your customers are looking for. 
Informative Design
On-Demand delivery app design should be informative and appealing, which should be easy to understand. The design should be eye catchy but not overloaded with colours and images. 
Related Post: Food Delivery App Development Cost
Go Steady, Go Easy
Now that you have gathered enough knowledge to build an on-demand delivery app at a low cost, consult a reliable mobile app development partner. This step ensures you take the right path and approach to build an on-demand delivery app.
Following are some additional pointers to keep in mind during this process: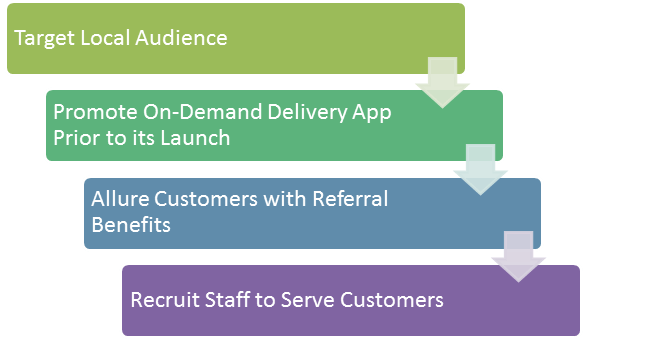 Define a set of target audiences, preferably a local audience as on-demand delivery apps are intended to serve specific localities.
Promote the on-demand delivery app prior to its launch. Create a buzz about the upcoming delivery service among the audience. Doing so helps in enlarging the user base for your on-demand delivery app faster.
Offer referral benefits and advertise through social media channels to reach out to a larger customer base.
Arrange for sufficient delivery staff to serve people on promised time. Such dedicated efforts will pay you back in form of positive reviews and good ratings.
Related Post: How To Develop An App Like Uber Eats?

How to manage your services with the On-Demand Delivery App?
Only developing and launching the application is not sufficient. It is important that entities should know how to leverage the benefits of advanced technologies. 
Optimize Route Planning
For delivery applications, it is important to optimize route planning about the different paths. It will help in the delivery business and improve services. Furthermore, there are several benefits such as saving the cost of the fuel and timings also. 
With traditional mediums, logistic managers have to spend extensive time in finding the appropriate routes of the location.  Route optimization saves huge operational costs. 
Reduce Failed Delivery Orders 
Now, the next major step on which customers should focus is to decrease the number of failed deliveries or orders. The major loss delivery companies used to be held because of the failure of the order delivery. So, this is the major challenge that companies should focus on resolving. 
With mobile applications, organisations can sort this challenge out by integrating push notification features into the application as it sends regular updates and alerts users about their delivery service. It will help them to decrease the failure of the orders. 
User efficient Transport 
Companies should use efficient transportation and provide bikes to the courier man. It will help them to track the location and reach faster at affordable prices. This will help to minimize operational costs.
The craze and demand for such on-demand delivery apps are bound to go up in the coming years. If you are planning to make the most of it, pick up your niche and start the first on-demand delivery app. Promote it to an extent that whenever a customer thinks of availing that particular service or product, your brand name is the first thing that strikes his/her mind.