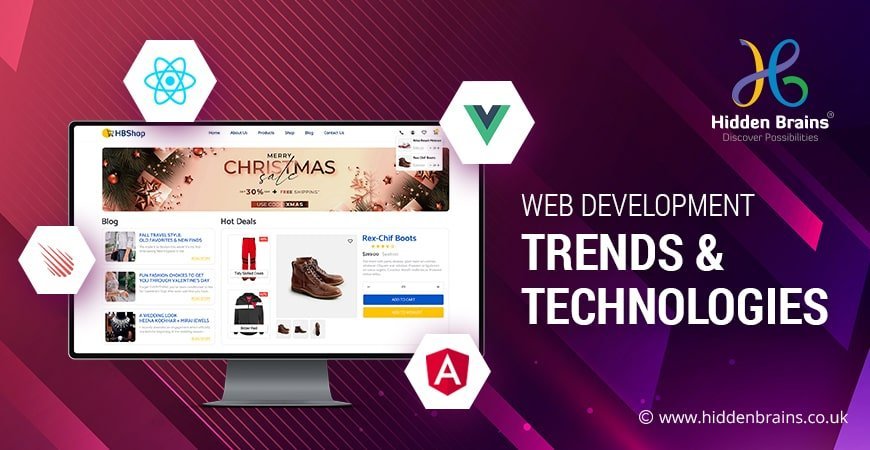 The world has transformed into the digital era in 2021, where for minor to major daily lives requirements people have relied on the online innovative solutions. Among them, trends in web development have turned into a major in high demand. It has also turned into a vital part of the businesses and opened several opportunities for them, which helps to boost sales. 
In order to meet with the modern demands and customer requirements, experts have introduced advanced technologies. Presently trends in web development such as Chatbots, Blockchain, and Single Page web applications have turned as a predominant part in the website development. 
Apart from this, experts constantly put their high efforts to attract users to websites by adding advanced features to it. This helps them to provide engaging and interactive experiences. Along with this, now the web development process should be based on a responsive and modular design. It also helps to streamline the workloads. In order to leverage all the benefits of the web technological advancements, partner with a web development company UK .
Are you looking to launch enterprise level website
According to the Statista, today there are 1.72 billion websites on the internet and that are attracting entities to launch more advanced and next level based websites for their customers.
During recent times, the motive of the websites have been transformed and new innovation trends have emerged to turn them into more advanced technologies. Furthermore, It has also transformed the web development process and advanced technologies have been introduced by the experts.
In this blog, let's share knowledge about website development technologies with different tools and frameworks that help web developers with the development process.
Top Trends in web development 
1. Chatbots 
Since the last few years, bots have created a high buzz in the industry. Undoubtedly, bots help in the business processings and provide instant replies to the users.  This helps to improve communication between the customers and entities. However, it also improves customer service and satisfaction. 
Instead of replying to the users, now bots have turned into smart and advanced. It also provides personalised product recommendations and helps them in their shopping experience or to meet their specific demands. Furthermore, with the integration of bots, entities can know about the customer preferences and as per their search, they are able to manage their future market strategies.
The chatbot market size is projected to grow from $2.6 billion in 2019 to $9.4 billion by 2024 at a compound annual growth rate (CAGR) of 29.7%.
2. Blockchain 
Blockchain is another trend which is attracting the tech industry towards it. This technology is massively growing as it helps to highly secure the data and personal information of the users. Along with this, it also allows web users to share selective information. The benefits of this technology don't end here as it also helps in secure payment transactions with encryption and next-level features. 
Undoubtedly, blockchain technology excludes third person or party interference from the process. It also prevents the information from being leaked to hackers. This technology ensures to speed up the digital payment transactions process and delivers a decentralized system.
3. User Interface Design 
Now, this is the next major benefit that attracts users to the websites. The design of the websites should be based on the user-friendly interface. Most of the designers add on additional as well as complex features to the website to grab the attention of the users,  but it is important that they should also focus on the user-friendly attributes, which turns the design into easy to use.
Designers have to design the website with advanced features but they don't have to integrate technical skill requirements that users should have. It should be based on high performance and resolution with 2D and 3D images and video graphics. 
4. Voice Commands
Voice command is the best example of AI technology. 
It offers high-quality voice recognition features to the users, which makes it highly expensive. Undoubtedly, it has turned as a major trend in the websites and by integrating voice commands, it turns the digital experience more easier and modern for the customers. 
The best example of voice recognition is Google assistant and in many other platforms, you can experience the same. Now, users prefer for smart techniques and easy search inputs. Presently, users prefer to put less effort and they opt for automatic processes. It is expected that the voice recognition feature will be in trend for the coming years and will be the future of the website. It will never end and with time, it will turn into more smart and modern. 
These are the present trends which are dominating the industry and which change from time to time as new technologies emerge. 
Related Post: Top Technology Trends UK
Now, let's know about the tools which are useful for website development services.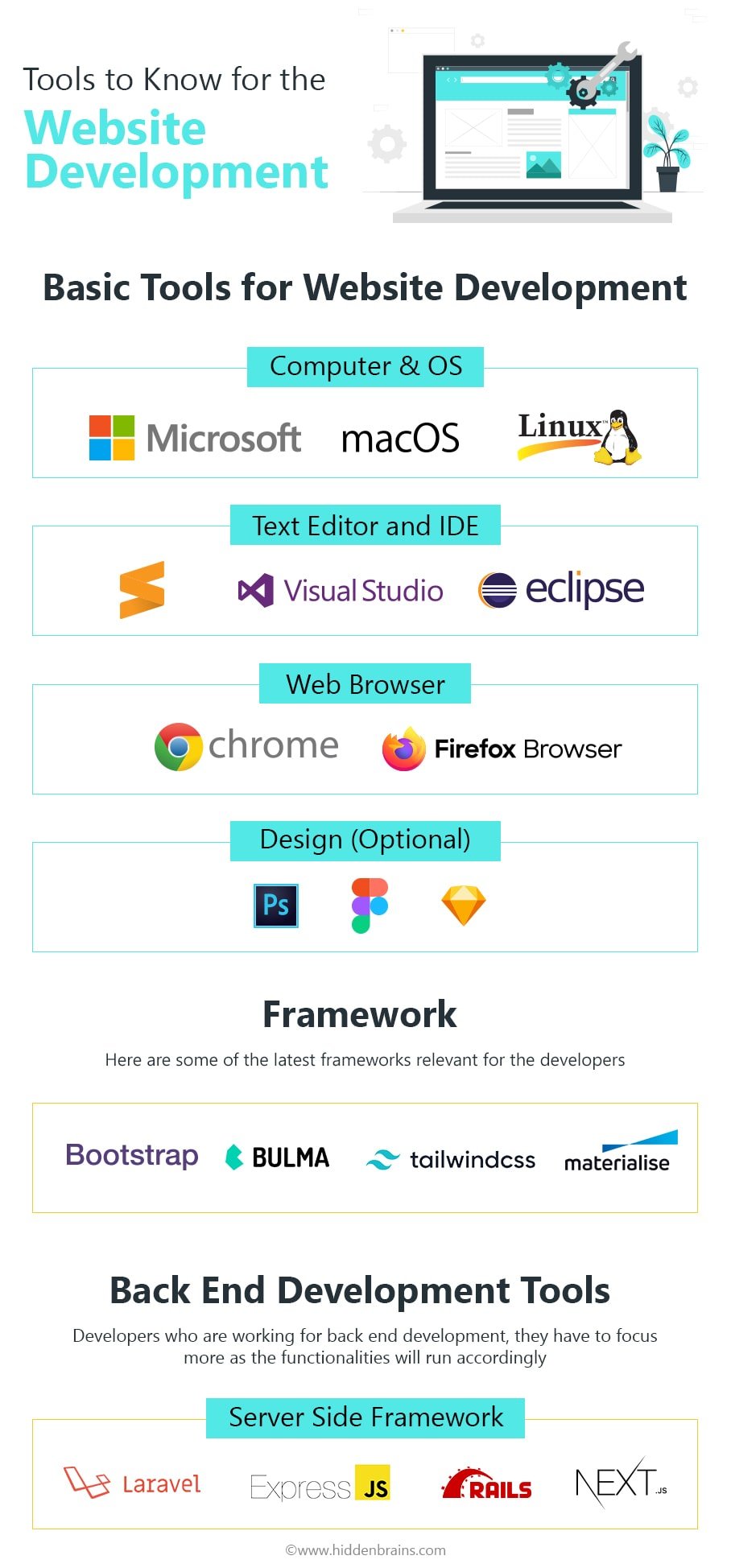 Related Post: Web Development Best Practices
Now, let's know about the database which helps in the website development. 
The database should important know-
Relational Database –  MySQL, MSSQL, PostgreSQL
NoSQL- MongoDB, RethinkDB, CouchDB 
Cloud Database – AWS, Azure Cloud DB, Firebase
Conclusion 
Website is the most popular platform, which offers advanced functionalities to the users. There are several next-generation technologies which ensure user satisfaction and improve engagement. Currently, the web development process has been transformed and new automation has also emerged. Above we have mentioned all the trending features and powerful technologies which are predominant in the web industry.