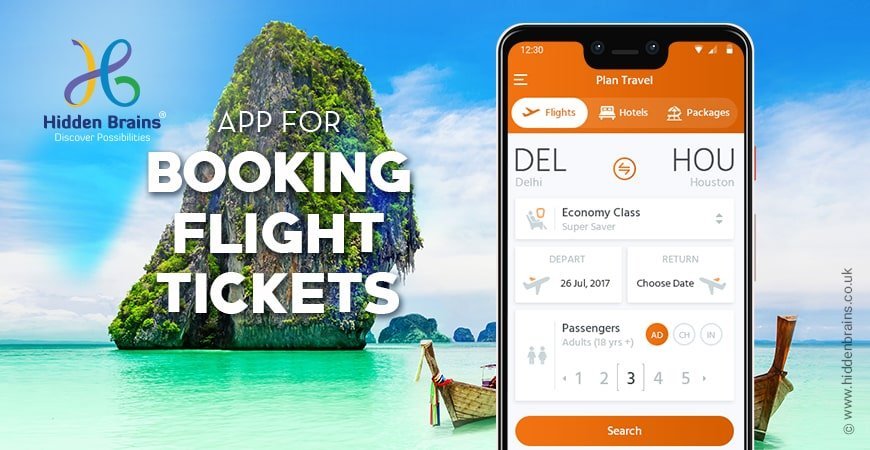 The digital era has drastically changed the lifestyle and preferences of people. The travel industry is no exception to this mobile revolution. Travellers wanting to book flight tickets for business or holiday trips do not like to contact agents, especially when there is an option to do it independently through the flight booking app.
The trend of booking tickets online is gaining traction since the success of a cab booking facility with Uber that operates in 63 countries, 785 metropolitan areas. Since then, people got used to booking all sorts of tickets online, be it reservations for movie shows, live concerts, bus, train, and flight tickets.
Rising Need of Flight Ticket Booking App
We live in an era where all of us expect all kinds of services to be available on the go. Smartphones have made this possible with their wide support for different types of apps that make people's lives easier. The transition from booking flight tickets through agents to doing it yourself with desktops/laptops to making reservations instantly through the flight booking app was quite quick.
Our Tailor Made Flight Booking Mobile App Will Help You Get The Highest Roi
The Continuous Increase in Demand for Flight Tickets Booking  and Travel App and is Supported With Following Statistics:
According to a report from

Travelport Digital Mobile Travel Trends

,

we

could see two clear trends emerging: Instagram released stats showing that

43% of 19 to 28-year-olds

use mobile devices to book holidays and

28% of people

get their travel inspiration from Facebook and Instagram.

The

research

found that

78% of respondents have downloaded

the same or more travel and

hotel booking apps

than last year, with more than

60% of those

using them on a regular basis.
How to Make Money on Your Travel Booking App?
Merchant Model 
Mobile app owners can buy or book the rooms of a specific location in bulk. Later, they can sell to their customers at discounted rates on the rental. 
Commission Fees
Users can get the commission quickly from different hotels and trip planners. Their model and list can prefer those hotels by offering top listings on their applications. This way, for every booking, you can have the commission and increase your revenue.
Advertisement Model 
This is the basic strategy for most startups and highly preferred by small entrepreneurs. Advertisement Model refers to the charges which platforms get from the airlines and hotels to advertise in applications under the cost per click.
Reasons for Downloading a Travel and Flight Booking App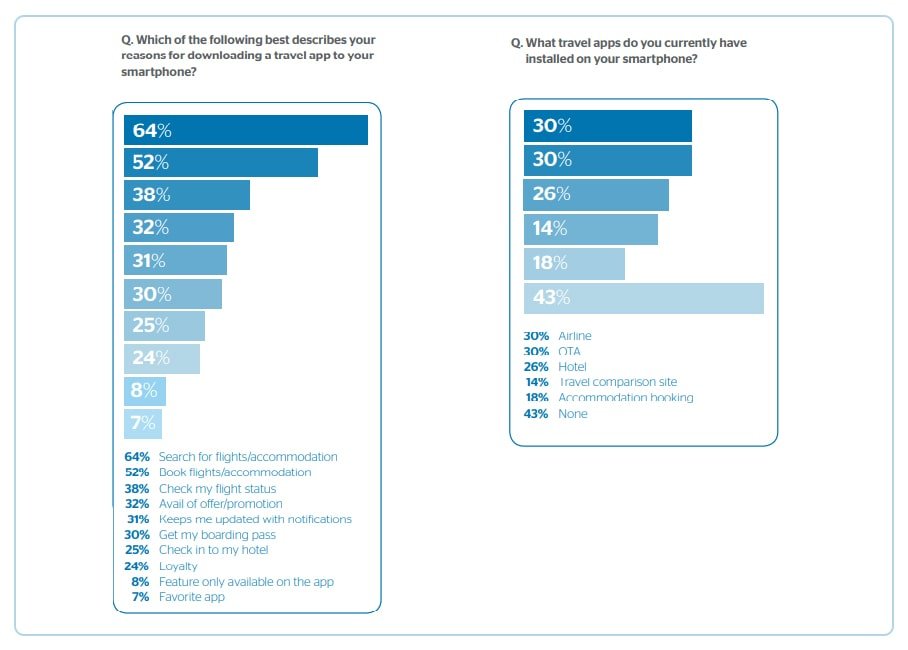 Features of Flight Booking App 
Flight tickets booking app enables every traveller to make an advance and last-minute booking in a matter of a few minutes.
Here are other features incorporated in the flight ticket app to offer a complete experience to app users.
Let's Discuss Desirable Features of Flight Ticket Booking App:
1.Social Media Integration
Presently, Social media is the new way of life. Flight ticketing booking app or travel ticket booking software should be integrated with social media platforms including Facebook, Instagram, and Twitter. There should be several social media icons on the app through which users can easily share the details of the trip with their friends and family. 
Offer several formats to share the content including images and videos to the users. It helps to engage customers and developers can integrate social media platforms with the flight ticket booking app via social media API easily. 
2. Live Flight Status
To bring transparency in the process, offer real-time status to the customers in-flight booking app development. It helps to schedule their day according to the status of the flight. With live flight status, customers can easily come to know flight timings and changes or delays, so they can know the arrival or departure timings of the flight. Customers can track flights and have real-time information with a live Flight Status feature to offer real-time updates regarding the flight. 
3. Multi-Lingual System
Flight service is a global service and every nation required this service to travel from one destination to another. To exclude the barrier from the process, it is essential that users should understand the information properly. To bring a clear understanding or to acquire information,  a user should be enabled to select the preferred language. 
Flight Ticketing Booking mobile application should be integrated with the Multi-Lingual System feature through this feature they can opt for their native language.  It helps to turn the process easy to understand. 
4. In-built calendar
The inbuilt calendar integration feature in the flight ticket booking software helps customers to book their tickets easily. With an integrated calendar, users can easily decide their dates and days according to their work schedule. In order to book tickets, to plan the vacations, people require a calendar around them. Data management is essential for the customers as they don't prefer to manage their work schedules. 
5. Check-in 
The check-in process is a time-consuming process as it includes verifying the documents and tickets by the officials. Even airport authorities also include in their policies that travellers should reach 90 minutes prior to departure to complete these formalities. Travel ticket booking software has an integrated check-in feature to the flight booking mobile application as it helps to save time and all the formalities including verification of the documents can be held virtually on the app only. The check-in process helps to save a huge amount of time for the customers. 
6. Comparison of different airlines
The most important feature of the flight ticket booking app is to determine the best available deal. The app should ideally take details of the date of journey, source, destination, and a number of travellers and present users with an array of available deals. Flight ticket prices can be compared to the fetched results for users to browse through available deals and select the best one.
7. Display of fare price & details
Flight apps that display available options as per the user's specifications should mention details on fare. If space does not allow entering all details related to the flight ticket price, mention the total fare with an option to open a small window upon clicking the fare to know the exact bifurcation of the ticket price and taxes.
8. Search for flight deals and discounts
People are usually in search of promotional deals and discounts by various airlines to reduce the overall cost of travelling. If the flight ticket booking app has an option for users to browse through available discounts and deals, he/she does not have to download other apps or use the mobile browser to search for the same.
9. Conversational Support for Booking Flight Tickets through App
A flight ticket booking app with a conversational interface is necessary to assist users in making the booking. The conversational interface can be live chat directly with the customer support team or in the form of a chatbot powered by Artificial Intelligence and Machine Learning.
10. Weather Information
It is quite possible that travellers are not aware of the weather conditions of the place they are heading to. It is complimentary for the traveller if the flight booking app showcases the temperature and humidity report of the destination. Such small features of flight apps that add to the convenience of travellers help in building a loyal customer base for the app.
11. Connecting Flights & Nearby Hotels
Users may want to choose a halt between source and destination, either to escape from high prices of direct flights or taken small rest from a long and tiring flight journey. In cases where the traveller has a stop before reaching the destination, he/she may need to look for hotel options nearby to the airport. Flight booking app should show options for hotels that are in the vicinity of airports and costs of accommodation. Such a feature allows the user to calculate their overall cost of travel to reach the destination.
12. Secured Payment Gateway
This is the most important feature of the flight booking app as it deals with accepting payments and making reservations. Integrate a secured payment gateway in-flight app that leaves no scope for a data breach to a third party. The user trusts a flight ticket booking app only if it has a simple, secured, and trusted payment gateway or interface.
Cost of Flight Booking App Development 
Now that we have an understanding of the expected features of the flight booking app, let's get an estimate of the budget for building such an app. One thing to understand with respect to costing is that the price for flight booking app development varies depending on whether you procure the services of a professional agency or hire mobile app developers to work on a dedicated project.
When handing over the project of flight app development to a professional agency, they give you an estimate considering all phases of the development cycle including ideation, prototyping, design, development, testing, and deployment. However, in the case of hiring mobile app developers, you need to pay on an hourly, part-time or full-time basis to the dedicated app developer.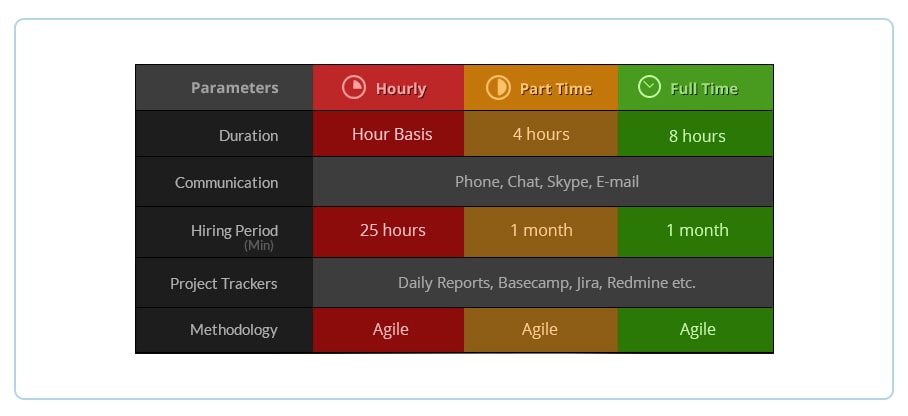 For knowing the exact rate of hiring developers, fill up a short form, and request a free quote.
To give a rough estimate of flight booking app development or travel ticket booking software, it could be said that a basic version will come with limited features. The cost keeps increasing with every extra feature and functionality added to the flight app.
What mobile users expect from a Travel Booking App?
Travel ticket booking software has been turned into a boon for the industry. Undoubtedly, travellers have unique expectations for online solutions. Let's know about your users' expectations, which will help you open more opportunities to grow your business. 
Travel booking app development services help users to leverage a wide range of different exciting offers. 

With the help of mobile applications, users can explore the destinations and plan their trips accordingly.

Users can also know about the local cuisines and again book exclusive fine dine restaurants for them. 
Advantages of Flight Booking Apps
Easy to Book tickets 
This is the major and considered as a foremost benefit of the Flight booking system. It offers an easy booking process for the customers. However, with a single click on Smartphones, users can book their tickets from anywhere in the world at any time. Those were the days when people had to book the tickets from only counters or they had to visit the airports to book the services. 
Now, with Smartphones users can book tickets for their services easily and hassle-free. With Android and iOS platforms, they have full access to view the date and time availability. 
Saves Time 
Undoubtedly, online Flight Booking App Development help to save a huge amount of time. Travellers can easily view the services from their Smartphones and with a double-tap book the services instantly, rather than being in the long lines. By introducing your flight booking applications, you can save huge time for your customers as well as staff. The whole process of booking used to turn automated. 
24/7 Customer Support 
Customers can sort their queries instantly, with live chat. With the advanced functionalities, from the booking processes, the requirement of middlemen used to be excluded. Chatbots are developed with the combination of Machine Learning and Artificial Intelligence, which provide intelligent responses to the users. Furthermore, it provides seamless customer service and improves engagement and interaction among users by solving their queries, providing recommendations, and turning the interaction beyond casual. 
It offers limitless opportunities and helps you to grow your business as well as meet the business steps with modern trends. 
Early Check-ins 
At airports, travellers consume a lot of time in the check-in process. But with mobile applications, now customers can do the early check-ins via their devices from not visiting the airports. They are allowed to complete this process from anywhere. It helps to save a lot of time.  By downloading the airline service app, customers can easily check-in as there is an option integrated with early check-in, in that they have to fill in all the information related to their services. Apart from this, they can also print their boarding passes at your home only. With this process, they can get their boarding pass directly to them. 
Changes and Cancellations
Now, with mobile applications, it is easier for customers to cancel their tickets and alter dates. In any case, if customers want to cancel the reservation they don't have to rely on the airline's websites or airports. They can easily cancel the tickets with the booking applications hassle-free. In the cancellation process, users might face some major challenges related to extra external fee, then it might lead them to consult with the particular airplane agencies. 
Conclusion
Choose the right mobile app development agency to build a great flight booking structure that is simple to navigate, easier to use, and provides a complete experience to users. The main aim should be that travellers start and finish the flight ticket booking in one time, without having to visit any other app or browser for related details.
Do Not Forget To Visit Our Robust and Secure Services:
Mobile App Development Company in The UK | iOS App Development Company In the UK | Android App Development Company in the UK | Web Application Development Agency in the UK | PHP Development Company in the UK | ASP.NET Development Company in the UK | Hire Developers in the UK | Hire Best iPhone App Developers in the UK | Hire Android App Developers | Hire Web Developer in the UK | Hire PHP Developers In The UK | Hire ASP.NET Developers in the UK