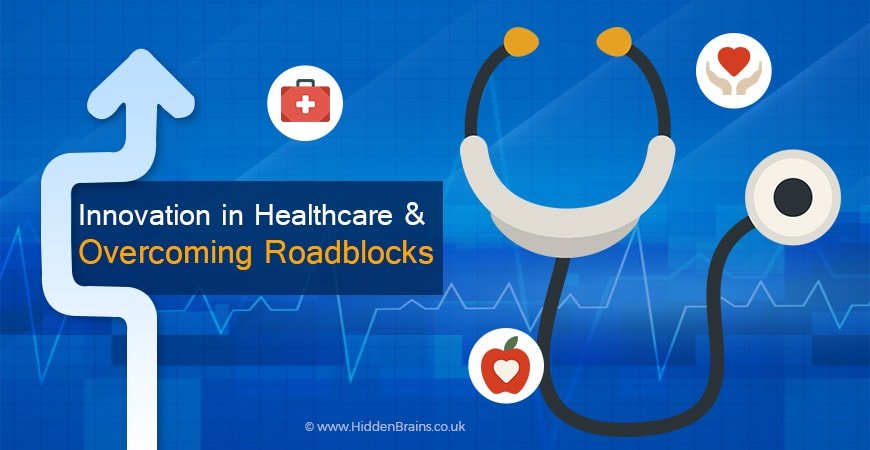 Healthcare is one of the fastest-growing industries and going by the demand and dynamism, transformation in this sector is finally happening as the industry takes a leap forward to the trillion-dollar revenue market. While the transformation is considered to be driven by a fundamental shift in expectations of all stakeholders, it is the importance of healthcare software solutions as we measure health and well-being.
While it is imperative for organizations to build the characteristics for a more coordinated, efficient and purposeful healthcare system, it becomes highly crucial to deliver cost-effectively and a robust digital solution harnessing innovative technology.
The Healthcare industry has the possibilities to be a Game Changer in social-economic development across nations. Quality healthcare is considered one of the most important factors in how individuals perceive their quality of life. The quality of healthcare is gaining importance as patients are aware of their right to choose with a higher stake in the entire journey. Patient safety is now of paramount importance as patients are exploring resources to discuss treatments, procedures and even individual practitioners.
Technology adoption leads to changes in healthcare quality and effectiveness. As a healthcare delivery system is going through a paradigm shift it is imperative that technology infrastructure should evolve.
Related Post: Hospital Management System
How Technology can Transform the Healthcare Industry in UK
Divided between the public healthcare system National Health Service (NHS) and smaller private segment, the UK's large and sophisticated healthcare market constantly requires new and innovative technologies. 
Healthcare organisations across the UK are facing similar challenges such as an ageing population who will require more healthcare solutions in future. And technology will play a central role in delivering healthcare services.
With the right combination of technology and emerging solutions, health organizations can deliver both long-term and short-term needs, such as improving efficiency, transforming healthcare delivery and achieving better patient outcomes more effectively.
However, there are several technical challenges that need to be addressed:
Healthcare Technology Roadblocks
1. Patient Data Security
Patient privacy issues and data breaches continue to be a major concern with providers, payers, and consumers, especially with ongoing data breaches in the news.
Data management and secure Digital healthcare technology is delivering solutions to tackle the increasing need for better diagnostics tools. It also is creating challenges for governments, health systems, and insurers which must collect, analyze, and store more and more data.
2. Internet of Things
The development of the IoT in the healthcare market has been an invaluable discovery in areas such as remote clinical monitoring, preventive care, assisted living for the aged, and consistent fitness monitoring. Each connected device is a potential door for cybercriminals and needs to be secured.
3. Cybersecurity
It is important to keep patients' information safe and secure, improve medical device and health IT security and resilience. With a focus on health IT security and resilience, the process is now geared towards increased industry readiness with better cybersecurity awareness; identify mechanisms to protect research data as well as intellectual property from attacks; and improve data sharing of industry threats, risks and mitigation.
4. Disaster Preparation
Healthcare organizations need to stay ahead with disaster preparedness to ensure the efficient functioning of critical systems. During such scenarios, virtual backup to traditional services can help provide medical assistance even in damaged or tattered facilities.
Connecting each internet-connected medical devices and health system together can streamline processes related to patient care, medical records and billing—but each connected device opens up a gateway for cybercriminals.
Emerging Technologies in Healthcare: A New Step Ahead
Emerging technologies are helping organizations implement cost-effective healthcare software solutions on a global scale. These new technologies will change the future of healthcare and impact several areas such as synthetic biology, 3D printing and diagnostics.
1. Enhanced Care:
Emerging features such as centralized digital centres to enable decision making, clinical monitoring, targeted treatments, and the use of portable devices for acute hospital care.
2. Digital Patient Experience:
AI technologies for on-demand interaction and seamless processes to improve the patient experience.
3. Talent Development:
AI will allow caregivers the chance to spend more time on care and less time documenting it as well as help enhance the overall patient care process.
4. Operational Efficiencies:
Next-generation interoperability will drive operations and back-office efficiencies.
Related Post: Hospital Management System
Conclusion
Technology is the most important aspect of future hospital and healthcare delivery—especially for complex patients and procedures; everything will depend on human expertise. It is important to consider making smart investments in people, processes, and infrastructure to empower digital technologies.