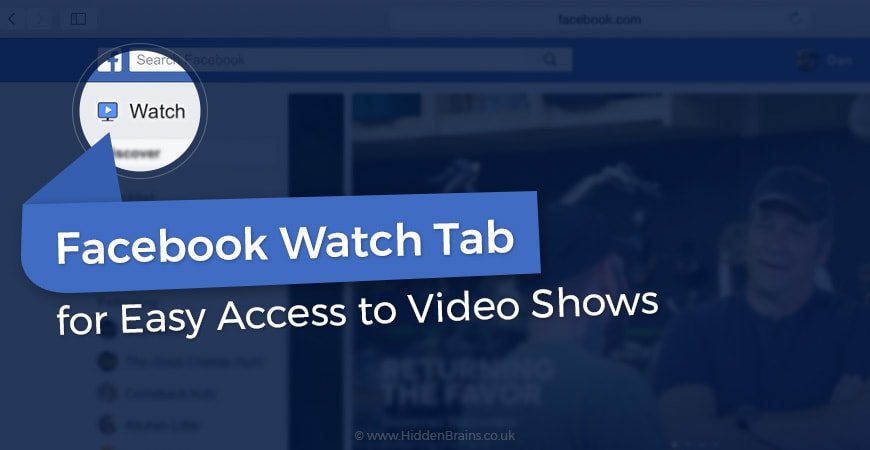 Introduction of 'Watch tab' is the latest news from technology giant 'Facebook'. This announcement comes from the result of analysis that depicts the recent trend of sharing and viewing videos more than any other content on this social media platform. What Can You Expect From Facebook Watch Tab?
Facebook Watch tab showcases several shows, both recorded as well as live, where the company takes 45% of ad break revenue and rest 55% is earned by partners.
This Video tab will enable people to stay updated of recent trends, know what their friends are watching, build community of like-minded people and join different groups to chat while watching the videos.
Users can view personalized recommendation of live and recorded shows.
Prominent categories allow users to make an easy choice from a number of videos available on Watch tab:

Most Talked About
What's Making People Laugh
What Your Friends Are Watching

Shows published on Facebook Watch can be shared to Facebook's newsfeed to help people discover them.
Users can subscribe to the shows of their interest just like YouTube channels. Watch might send notification to all subscribed users for newly uploaded videos.
Facebook Watch: A Tab Dedicated to Video Lovers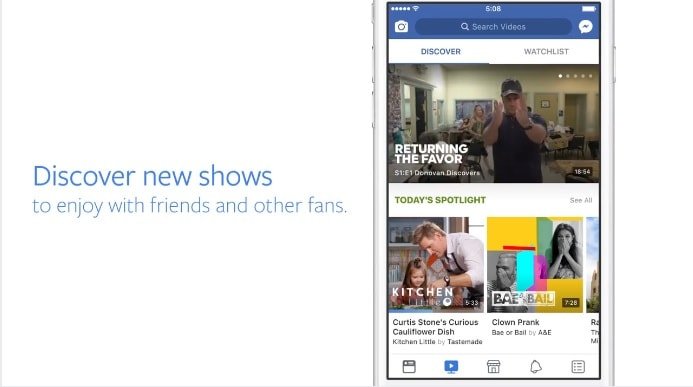 Daniel Danker, Director of video product in Facebook explains the reason behind the creation of Watch tab
"More and more people are coming to Facebook in order to watch video. When they come with that in mind, we want to make a place for them where they can find that video, connect with the creators and publishers they love, and know they won't miss out if there's a new episode from one of those creators."
At first some hundreds of shows would be available on Watch, later as publishers start taking interest the number would go up to thousands. Some original program categories that are available on Watch as of now are cooking, motivational speech, basketball live show, TV reality shows, live soccer matches and many more.
Interface of Facebook Watch Tab: How will Users Interact with Videos?
Facebook has always paid keen attention to interface and user experience. Watch tab is no exception to this! Users can access Watch by clicking on small TV shaped icon in the bottom navigation bar of Facebook's mobile app. There is a long list if shows belonging to various categories for users to browse through. Users can watch their subscribed videos by clicking on the notification or directly opening it in this tab. Video is played along with display of all the information with an option to join live comment reel.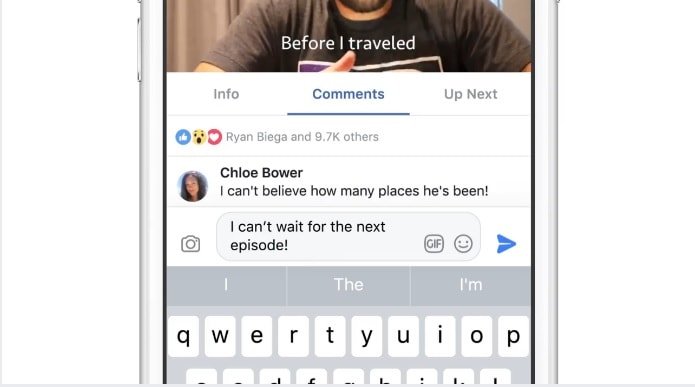 Facebook is supporting advertisements in videos for those who want to monetize their shows and earn money. The guidelines on what kinds of videos are allowed for monetization are still being finalized.
Facebook's Watch: YouTube Competitor
Mark Zuckerberg thought of making a dedicated Video Platform that is live and much more interactive.
"We believe it's possible to rethink a lot of experiences through the lens of building community, including watching video. Watching a show doesn't have to be passive. You'll be able to chat and connect with people during an episode, and join groups with people who like the same shows afterwards to build community."
Facebook Watch tab will compete with YouTube in the future with the promising 1.32 billion user base. It's interesting to see how people use this Watch tab as per their interests and how long it goes in improving video experience.
Hidden Brains is a reputed name when it comes to Building Video Streaming Apps. If you are planning to build one such app in the near future, Hidden Brains will definitely be the best choice. Request a free quote today to know the future prospects of your video streaming app. Our technical experts would guide you in the best possible manner as per your business requirements.