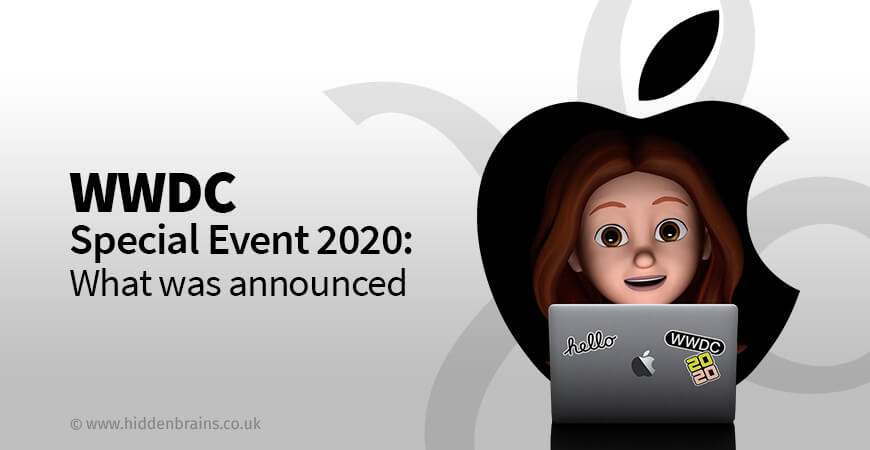 Apple's Worldwide Developer Conference WWDC20 keynote event was different. The Apple WWDC 2020 typically attended thousands of developers and media from around the world in a packed conference. However, this year the event was all-virtual due to COVID-19 pandemic. This free for all virtual event garnered attention and created a buzz across different sections.
Unlike previous years, this event didn't witness any announcement related to new hardware. Apple did announce that the future Mac lineup will contain its own processors instead of Intel.
The WWDC20 keynote included the introduction of iOS and iPadOS 14, macOS Big Sur, watchOS 7, and tvOS 14, as well as software updates to enhance AirPods and AirPods Pro.
Here is the quick roundup of major announcements:
iOS 14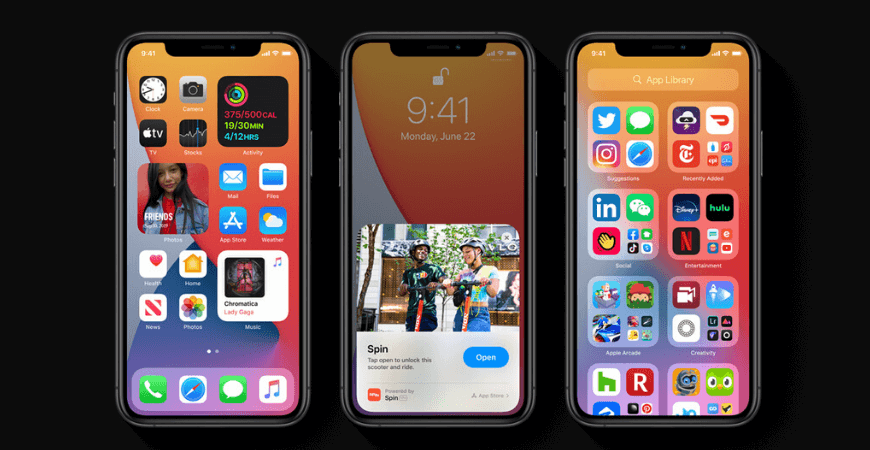 Translate App: Apple announced launch of Translate app with features to translate conversation supporting different languages with text translation in offline mode and private voice conversations.
App Library on the Home Screen: Now finding apps gets easier with the App library on Home Screen. This feature arranges all apps making it simpler to find apps.
Improved and Personalized Messaging: Host of new features aimed at personalizing messaging. Mention anyone in a group message, directly reply to a particular message in group chat, pin conversations (upto 9 conversations) sync across iOS, macOS, iPadOS.
First Betas of iOS and ‌iPadOS‌ 14 available: During the iOS/‌iPadOS‌ 14 beta testing period, Apple will endeavor to refine and add new features, as well as resolve bugs ahead of the software's release, which is expected in the fall. The June release will help iOS developers to incorporate new iOS and ‌iPadOS‌ 14 features into apps aimed at improving performance.
Emoji Search: Finally, an option iOS users have been waiting for since a long time- Emoji Search. With the ever increasing number of emoji, it is apparently getting difficult to search appropriate emoji for any given moment.
App Clips: This feature allows access to specific portions of the application, removing the need to download the entire app. Described by Apple as a "small part" of an app to be discovered at the given moment only.
iOS14 Compatibility:
iPhone 11
iPhone 11 Pro
iPhone 11 Pro Max
iPhone XS
iPhone XS Max
iPhone XR
iPhone X
iPhone 8
iPhone 8 Plus
iPhone 7
iPhone 7 Plus
iPhone 6s
iPhone 6s Plus
iPhone SE (1st generation)
iPhone SE (2nd generation)
iPod touch (7th generation)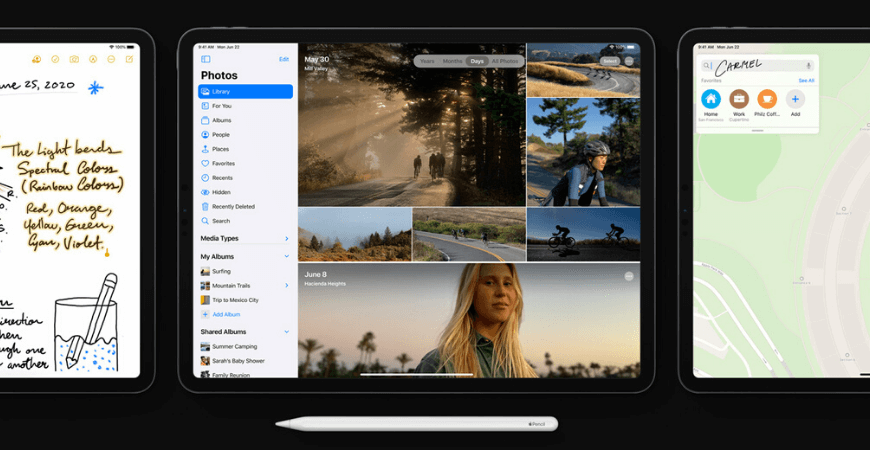 According to Craig Federighi, Apple's senior vice president of Software Engineering "With ‌iPadOS‌ 14, we're excited to build on the distinct experience of iPad and deliver new capabilities that help customers boost productivity, be more creative, and have more fun." iPadOS comes with compact designs for system interactions, intuitive AR experiences, and better note-taking capabilities with Apple Pencil.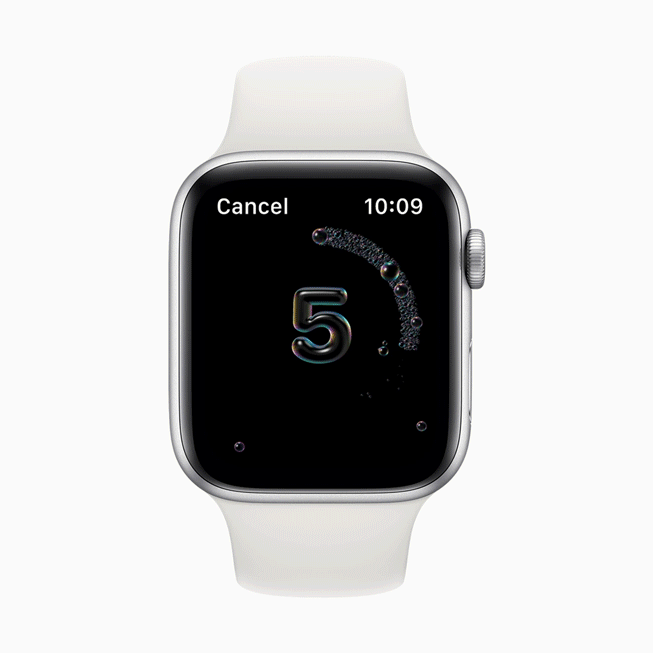 Automatic Handwashing Detection: With motion sensors, microphone, and machine learning, watchOS 7 encourages users to wash hands for 20 seconds to prevent spread of illness. In case the wearer does not wash for 20 seconds there is a countdown timer to alert.
Sleep Tracking: Get a good night sleep with this all new sleep tracking feature and get guidelines to maintain a healthy sleep pattern with suggestions on when to wake up and go to sleep. With "Wind Down" features eliminate distractions to devise a personalized routine for evening.
Face Customizations: Several new features announced aim to offer personalized experience to users. One such feature is allowing users to customize and personalize faces and sharing via Messages or Mail.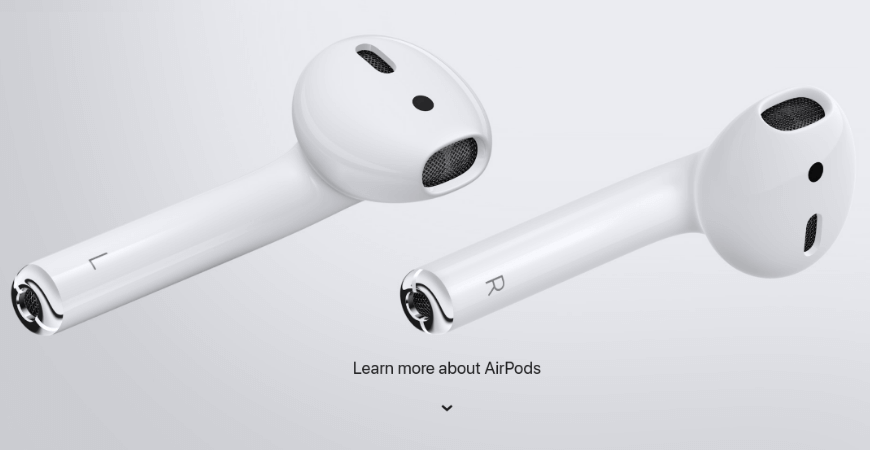 Apple's second generation AirPods, AirPods Pro, Powerbeats, Powerbeats Pro, and Beats Solo Pro come with automatch switch between varied devices such as iPhone, iPad, and Mac. Airpods Pro comes with a "spatial audio" for real theatre-like surround sound irrespective of your location. Spatial audio with dynamic head tracking puts surround sound channels in the right place.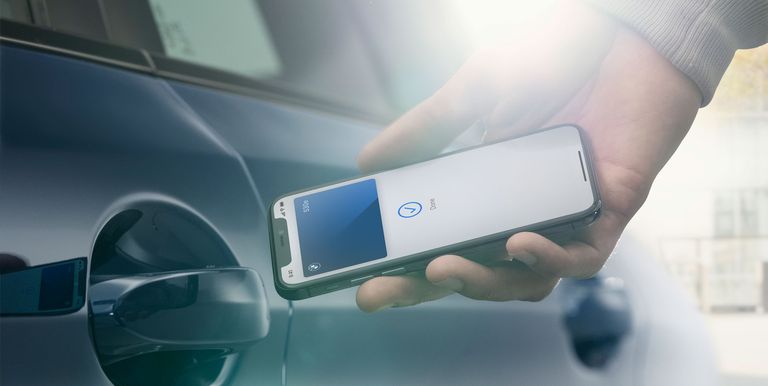 Apple's digital car technology will let users start, lock and unlock cars with Apple Watch or iPhone. The German automaker BMW was announced as Apple's lead partner in this initiative.
"In cooperation with Apple, BMW is the first car maker in the world to offer customers a digital car key on their iPhone. In the future, you will be able to set up a car key on a compatible iPhone and share it with up to five friends. Here's how the BMW Digital Key works." -BMW"
Other Announcements at Apple Events-WWDC20
Apple Maps revamped for expand its footprints to UK, Ireland and Canada.
HomePod offers support for third-party music services.
Apple announced ARKit 4 alongside iOS 14 and iPadOS 14 with new features such as Location Anchors, a new Depth API, and improved face tracking.
Apple will add third-party music support to the HomePod allowing the speaker to collaborate with different services like Spotify and Pandora by default.
Finally
It goes without saying that new announcements will change iOS app development in the future. We will constantly update and provide insights on new features that will help iOS developers.