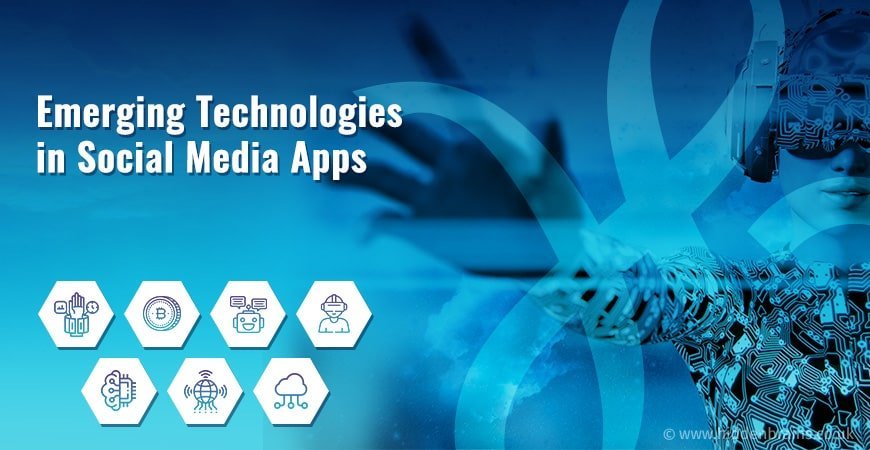 Social media has gained immense attention from the users and marked its presence as a forever trend. Undoubtedly, Benefits of Social Media and its usages fastest growing market, and apps such as Facebook and Instagram are on the fingertips of the users. 
Presently, it is hard to image lives without Social media applications. They have increased the connectivity among users, and expanded the several opportunities for the businesses also.  Entrepreneurs can leverage several benefits from different social media applications such as reaching to the wider audiences and exclude cost of paid advertisements. 
In this blog, let's know about the Social media market, and how it is  beneficial for the business world. If you are also planning to attract a massive number of users to your services, then opt for the social networking solutions. But ensure that your app meets trending features, which are dominating the market as it will help you to match the steps with your competitors. 
Growth of  Global Social Media Network
According to Statista,  Market leader Facebook was the first social network to surpass 1 billion registered accounts and currently has almost 2.5 billion monthly active users. Sixth-ranked photo-sharing app Instagram has 1 billion monthly active accounts.
The most popular social networks usually display a high number of user accounts or strong user engagement. 
Related Post: Mobile Applications for Businesses
Advantages of Social Media App, How Benefits of Social Media for Business.
1. Target Wider Audience
The major benefit of the social networking application is businesses can increase their audience reach.  On social media applications, you will be able to get several users, and introduce your services across the world. It will help you to improve your interaction and have an opportunity to get the right and interested audience. 
2. Direct Interaction with Customers 
Undoubtedly, social networking solutions exclude the middleman from the business process. It offers you a chance to have a direct interaction with your target audience. You can mold them according to your strategies and save a huge amount of the commission. Apart from this, it increases transparency among the operational process. 
3. Exclude Paid Marketing 
With traditional media, in order to enhance the business services, organisations have to invest a huge amount on different advertising campaigns and strategies such as TV and  radio publicity, and several posters. But with online social media platforms, businesses don't have to invest a large amount to improve their presence. With in house strategy, companies can plan their strategies and target a huge number of customers towards them. 
4. Know about Market

 
Entities can have easy check out on the market. It will help to know actionable insights to stay ahead in the competition and know competitors trends. With online platforms, you can have an eye on other platforms and improve your brand image. 
5. Know your Customer Views
With your online platform, you get a chance to know your customers better. By planning different strategies, you can know them in a better way. Companies have several ways to interact with their  customers, by knowing the comments and reviews you can know your customers behaviour in a better way and have an ability to meet with their preferences. 
Related Post: How Much Will It Cost To Build An Instagram App?
Different Types of Social Networking Sites
There are different types of social networking sites in the market, which helps you to find your niche audience. It turns to target the right users easier and filter them for the companies. 
 

Social Network Apps

Media Sharing Networks

Community and Discussion Forums

Networks for Consumer Reviews

Blogging Platforms

Relationship Networks

Messenger Apps

Bookmarking Networks

News Apps

Interest-based Networks
Latest Social Media Trend that Should be Integrated Into the Social Media Apps
AR Integration
Presently, we are observing different face filters on Snapchat and Instagram. It offers high user experience to the customers, Augmented reality is continuously growing technology and has shown its immense effect on the social media application. With different face and effects, users can experience the next generation era and it is in the high  trend nowadays. 
Transient Content
We all are aware of the story feature in our social media applications, even we all use them in Instagram, Snapchat and Facebook platforms. In the story the content used to be for some particular time, afterwards it disappears on its own. It helps to share the real time moments with the users. In your social networking application, don't skip to integrate the story feature as now it has turned into an impressive feature. For a particular time, the story will be reflected and it supports all kinds of content including text and videos. 
Live Video Streaming 
Currently, live streaming is dominating the social media applications. It helps to connect with the real time audience. You can have direct interaction with them. This feature is getting popular and most of the users leverage its benefits to spread any news or information with other users. It is the best way to connect and by having interaction, you also know their views and on an enterprise basis, can plan or improvise your strategies as per the session review. 
Multi-Language Support
Many times companies used to skip this feature from the process, or entities don't pay much attention to it. It is a must have feature in the application, as it helps you to introduce your brand at the international level. As per their own language, they can select the language from the functionality and use the app as per their preferences without any barrier. 
Conclusion 
Social media applications are highly popular and turning as a trend in the market. It helps to connect the massive users on one platform, There are different types of social media applications, and now several trends have been integrated into the social networking sites, which helps to increase the user experience and streamline the processes.