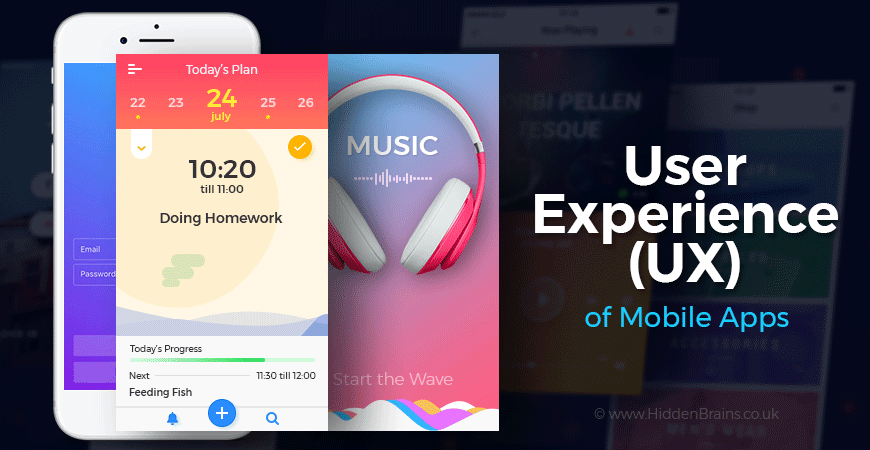 As a smartphone user, how many apps have you installed in your mobile? The number could be anything from 20, 30, 40 or say maximum around 50. It is observed that users install only those apps in their mobile phones that are useful to them and offer great user experience.
"38% of people would stop engaging with a website if the website content or its layout is unattractive?"
The second point in above statement of 'user experience' is often the deciding factor for uninstalling or retaining the app in the store. For example, you download a food delivery app but do not like its interface and UX. What would you do in this situation? Majority of people would end up deleting the app and download another better app of same category.
"If given 15 minutes of time to read content from a website, two-thirds of people would rather read something beautifully designed than something plain."
This is a major loss as users get diverted to competitor's app because of dissatisfying user experience from your app. The only way to retain your users is to make them feel comfortable using your app. How is this possible? Great user experience with simple to use interface and logical in-app navigation is necessary to survive in this competitive app market. Mobile app outsourcing companies can help you come out of this tough situation.
Delivering Great User Experience (UX): Key to Success
"Though lot many factors contingent for overall success of mobile app, one element that tops the chart is user experience (UX)."
If you are sceptical of above statement, just have a look at top or featured apps in the App Store. All of them would be rich in terms of UX and UI, with obviously some unique and outstanding features that make them special among other 2.2 million apps.
How to go about delivering great in-app user experience?
First step is to study UX of apps that fall into the same category. Note down key elements that you observe in terms of design, UI and UX that make that app more convenient and preferable for user over others. This is called as taking advantage of already popular UX features and empowering it within your app.
Now is the time to incorporate some innovative design elements that will make your app more special and extraordinary from already existing ones. This step may require you to take advice from experienced professionals in design industry and analysts that know behavioural patterns of your customer base.
User Interface: An Important Element of Mobile App's UX
User interface of mobile app drastically accounts for overall user experience. What comes under 'user interface' element of mobile app? Everything from structuring of images, content, video streaming apps to pop-up of on-demand virtual keyword is included in UI.
Motion Design
2017 is the year of motion design where moving images (GIF) are fast replacing static graphics and animations. Users are attracted with moving images to grab attention of humans and stand out from the crowd. Simple Navigation.
How you app flows from one page to another is important from user's perspective. Complex navigation confuses a user. For this reason, it is recommended to keep clean and simple interface with clear typography and user friendly navigation.
Diffuse Background
Another design element that has captured the mobile experience is diffused background. Such designs have been successful in highlighting the call to action button. 2017 is the age of softer colour tones, simple colour schemes, blended hues and subtle gradients.
Colour Selection: The Psychological Effect
From psychological perspective, certain colours compel users to take an action while other colours grab the attention. Designers can use this information to improvise on user experience and increase conversion rates. Colour combination that perfectly matches the theme of app is quite soothing to eyes. Such comforting experiences allow user to use app for long time.
Colours also change the mood of user. There are a set of colours that reflect happiness while others instil taking actions. Psychological effect of colour goes a long way in defining how good the user experience (UX) is.
On a Concluding Note…
User experience should be such that users come back to use the app again. Interactive design and structured layout is usually preferred by audience. App users like to be pampered with good on-boarding experience and personalization.
Hidden Brains is a best app outsourcing Company that build apps with exceptional UX and UI. Discuss your requirement with a team of professionals to know what Hidden Brains has in store for you.