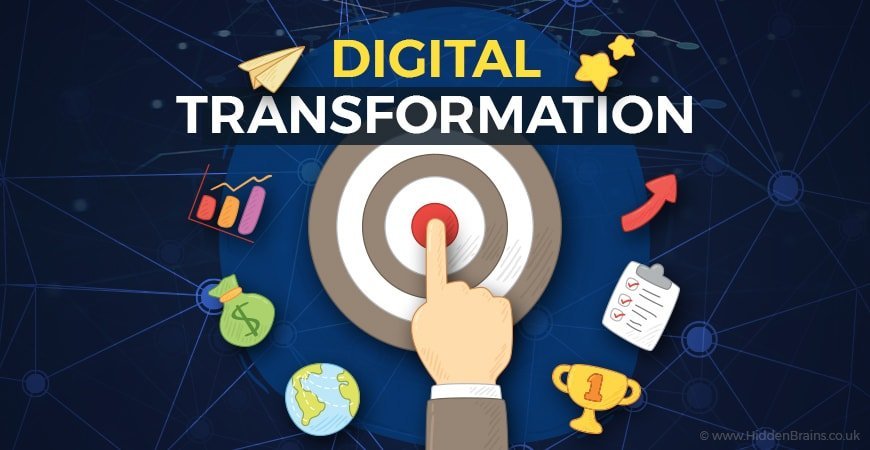 Have you noticed a remarkable difference in the way we live, work, play and connect? Digital revolution is reimagining the way we perceive and look at world from outside to inside. While the change is on a positive front, this revolution is simplifying our lives with added comfort and convenience.
The best way to know how deep digitization has penetrated into our daily lives is to observe our routine from day to night.
Waking up to an automated coffee vending machine already brewing a cup of bed coffee

Preset water heater preparing a warm water bath at a fixed time

Booking a cab to reach workplace

Ordering food from your favorite restaurant's mobile app

Working from anytime, anywhere with enterprise mobile app

Listening to music or watching movie through mobile app
And much more than that! Many of these things have become so common now-a-days that we take them for granted. But once we give it a thought, it is realized that we are completely dependent on digital devices and associated apps.
Digital Transformation in Business
A paradigm shift in the behavioral pattern of customers has made it difficult for businesses to turn a blind eye to it. Marketing strategies and advertisement campaigns to attract customers that worked till yesterday are no more effective. Following graph clearly represents decreasing trend of print advertising and increasing craze of digital media campaigns: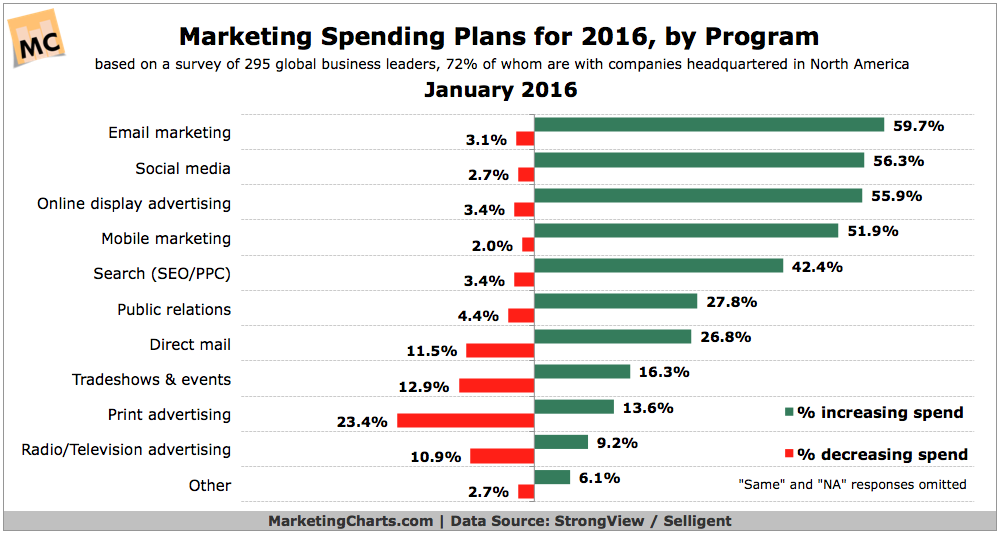 Developing customer centric relevant digital business strategy is the only way to cope up with recent technological advancements. Proper alignment of business process, operations, technology and digital customer experience is necessary for success in this competitive world. Efforts to make customer-centric digital business strategy is no more just an option, but a mandatory task for survival.
Digital transformation starts with customer and then extends to business technology operations, products and services. How to reach customers, how to communicate with them, improving level of customer service and digitizing overall customer experience comes under customer-centric digitization efforts.
Leveraging the Strength of Digital Technology Solutions
Several companies already have digital technology solutions in place, but do not know how to utilize them to improve operational efficiency and expand business capabilities. This inability to understand digital solutions or analyze voluminous data and derive insights for decision making process pushes you back in the race for innovation.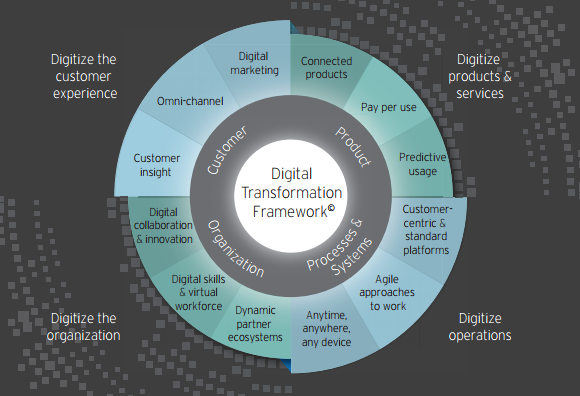 Above diagram shows how are business adopting to this digital revolution to improve customer experience and implement digitization in their daily operations.
Offer Digital Versions of your Company's Products & Services
People are so addicted to digital technology that it has become mandatory for businesses to offer digital version of their products and services. Organizations have realized the importance of selling experiences instead of physical products.
Users desire to experience connectivity and this is possible only with digital products. For example, smart home uses the concept of IoT and controls digital devices such as automatic door/window lock, motion sensors, CCTV cameras and temperature control system to offer ultimate connected experience.
Digital products are not only beneficial to customers but also to companies. Analyzing consumer's behavior and collecting data about their preferences is possible as digital devices can be monitored. Insights from the information gathered enables in improving products, associated services and customer experience.
As companies are experiencing profit in this digital path, they are investing higher amount of money on this strategy. Following graph explains this rising trend: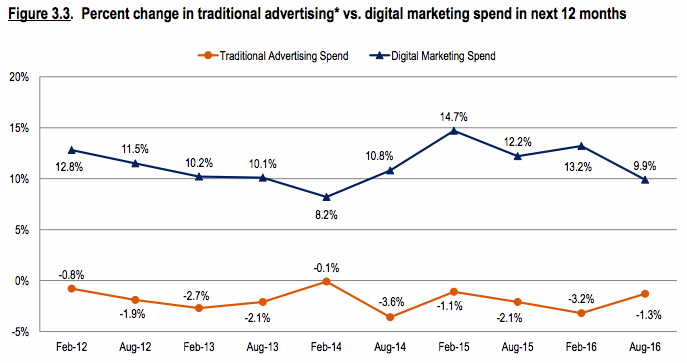 Related Post: Software Development process
Wrapping It Up…
Going digital is the only way to go. This approach has helped businesses get a competitive edge over others. Customers love the way digital revolution is pampering their comfort, convenience and privacy.
This redefined customer experience is still in its budding stage. The amalgamation of digital technology with trending ones such as Internet of Things, Big Data, Cloud and Wearables has given mobile app development company the unbeatable power to redefine the concept of connectivity.