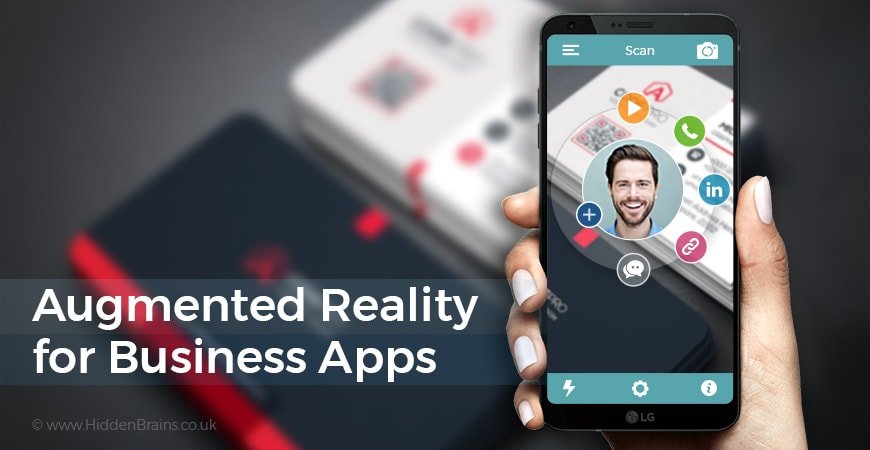 People usually associate the term of 'Augmented Reality' with gaming world. Seldom do entrepreneurs realize that this marvelous technology can be leveraged to the benefit of their business. Augmented Reality (AR) technology is much beyond providing simulations of roller coaster ride or giving you an aerial experience.
The concept of AR evolved long ago but came to limelight with the success of game 'Pokémon GO'. This is the major early win for Augmented Reality theory in the mobile technology world. Apple's CEO Tim Cook plans to invest high on AR technology in the long run considering it as a vast and growing field. 
Combination of Mobile and AR Technology
Augmented Reality technology has many roadblock challenges during its implementation as follows:
Requirement of AR glasses

Good battery life

Ecosystem for efficient functioning of app

Connectivity to mobile
While AR glasses are easily available, it comes difficult to keep them charged for day long usage of heavy apps.
Combining mobile technology with Augmented Reality solves most of these challenges. Mobile phones come with good battery life and ensure proper functioning of apps. Mark Zuckerberg thinks of mobile phones as major consumer of AR technology. 
Augmented Reality Advantages for Businesses  
AR technology is too good, but how to use it for the benefit of my business? Professional help from reputed Augmented Reality app development companies is recommended, but before that understand the basic utility of AR apps in business.
iPhone and Android app development companies have given a thought process on how to incorporate AR into their app for the benefit of business. Vast imagination, 360 photos and videos are basic requirement for development of such apps.
The main aim of AR based business mobile app is to acquaint users with a world or possibilities as if they are actually present there. Let's discuss the utility of AR apps in different industries and Augmented Reality Advantages
Travel apps can leverage the power of AR to show present customers with the real life experience of visiting another city or nation. For example, AR travel app takes a user to deep ocean water, cruise and beaches.

News channels and other latest updates related mobile apps capture 360 view of real on-site scenario. This is then put forth to app users for an experience as if user has witnessed the situation in real life. It is like putting the reader into the story. For example, Discovery channel uses the concept of AR for most realistic wildlife and underwater experiences.

Real estate industries too have good scope to expand their business with AR business app that lets users visit the place virtually and experience all amenities. With such facility, a user in London can take a tour of house at France.

Hotel booking and reservation apps using Augmented Reality allow users to get virtual view of a particular hotel, its reception, lobby, garden area, game zone and room prior to confirmation. This instills a sense of trust among users about the hotel they have reserved for their stay.

Product based companies use Augmented reality apps to highlight features and functionalities of product and offer 3-Dimensioal view for clear understanding by a prospective customer.

Some enterprise level apps use AR to train employees while others use it as a demo to provide candidates with working environment during recruitment process. 
Related Post: How Does Augmented Reality Technology Work
Wrapping it up…
AR technology enables businesses to give an in-depth overview of small parts, which are otherwise difficult to show. In short, opportunities are endless, just that entrepreneurs need to open their eyes to this technology that is shaping the world of tomorrow.
Consult a professional augmented reality company and discuss with its experts about your interest of using this Augmented Reality to the advantage of your business. Several companies have benefitted from this emerging technology. Take a step ahead and scale your business to new heights with the power of advanced technology of Augmented Reality.