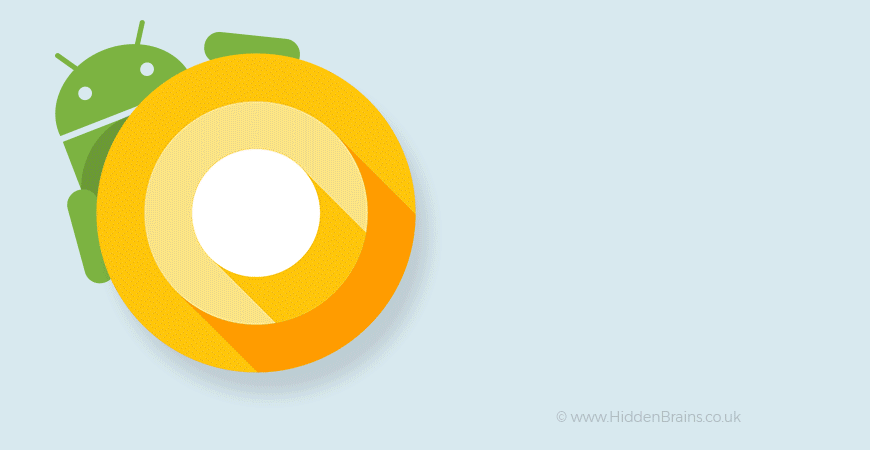 Android O is now officially named as Oreo – sweeter, smarter and more powerful than ever. After months of waiting and rumors on different dessert names starting with the letter 'O', it is finally named after the universally loved cookie 'Oreo'. This name doesn't come as a surprise as there are handful of desserts that are worldwide famous and start with the letter 'O'.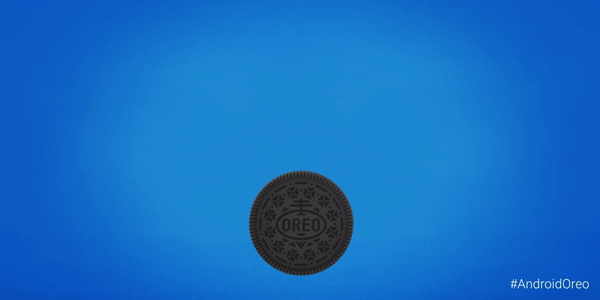 Courtesy: Android
Since its entry in the market, Android operating system is moving ahead at an unprecedented rate. This OS has become hot favorite of commoners owing to its user-friendly features and simple mode of operation. Android has evolved over time with the release of newer versions, the latest one being Oreo, version 8.0.
This release comes from Google I/O 2017 announcement followed by release of developer preview and now finally it got its name. The beta version of this OS was made available to developers sometime back to explore its capabilities and build innovative apps that best utilize its power playing features.
Android Oreo: Limited Activities Running in the Background
Battery saving is the major concern of smartphone users. Android well understands this problem and works on improving the battery life of phone by limiting the activities of apps running in the background. The newer version, that is Android Oreo, has imposed limitations on implicit broadcast that send signals to other apps for some action.
Android Oreo blocks other apps to perform activities in the background, i.e. when not on the screen. This makes it simple for developers to build apps without taking much care on whether it eats up a lot of battery or not. Studying the documentation of Android Oreo will allow developers to understand background execution and location limits for building new apps.
Android Oreo with 2x Boot Speed: Faster than Ever
Performance is the first factor that users expect to improve with each new version of operating system being released. Android Oreo lives up to its user's expectations with a speed boost of 2x.
Users can now operate their favorite tasks on mobile phone at double the speed with Android Oreo. 2x boot speed was what Android needed to encourage more mobile phone users to use this operating system.
Notifications Channel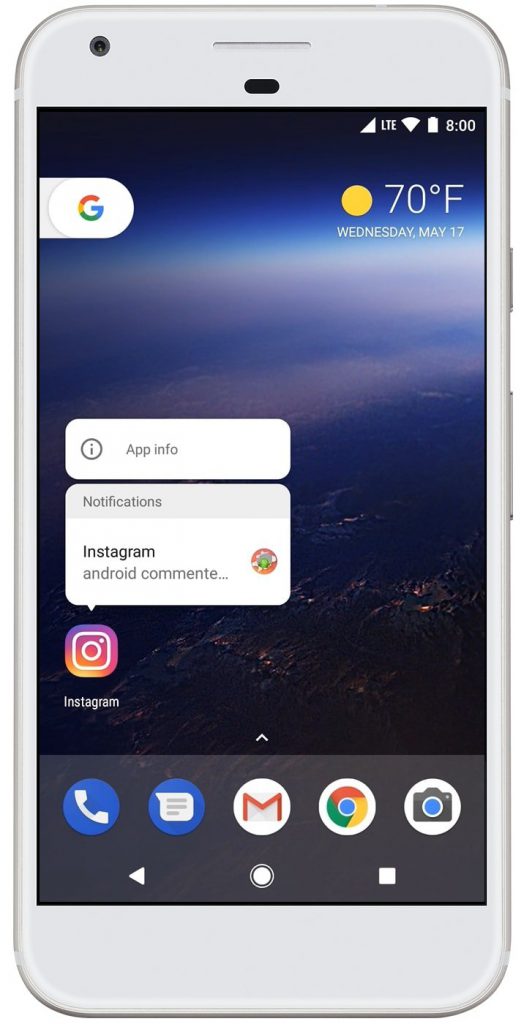 Users receive many notifications from different category apps such as social, games, entertainment and more. Android Oreo will channelize these notifications and group them together as per the category for more organized appearance to end users. In short, users can personalize notifications on per channel basis.
These notifications appear as dots for users to glance at what's new and swipe away instantly once they are updated of the same.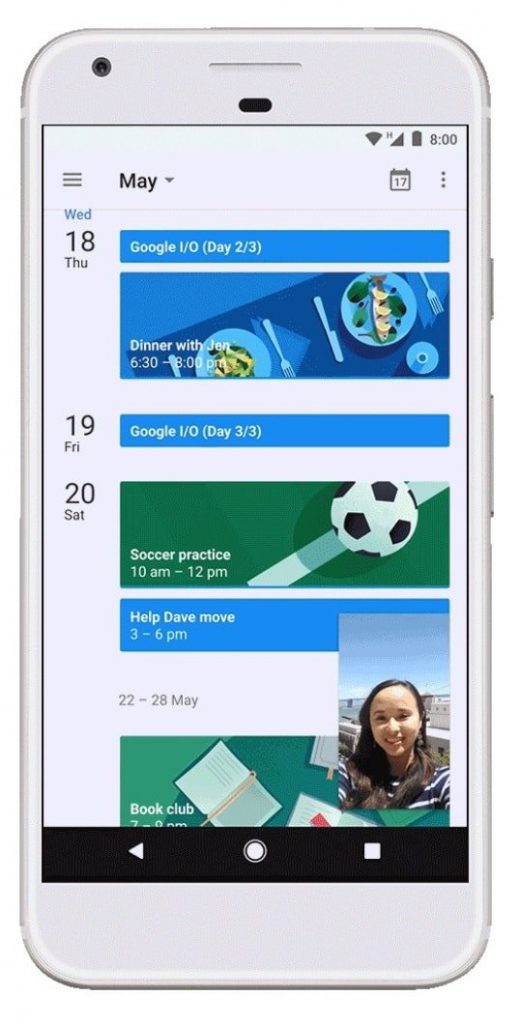 End users can decide how a gaming app notifies you and how will a social media app send push notifications. This allows developers to build apps that send notification which are no more disturbing to users and appear in more systematic way.
Picture in Picture Display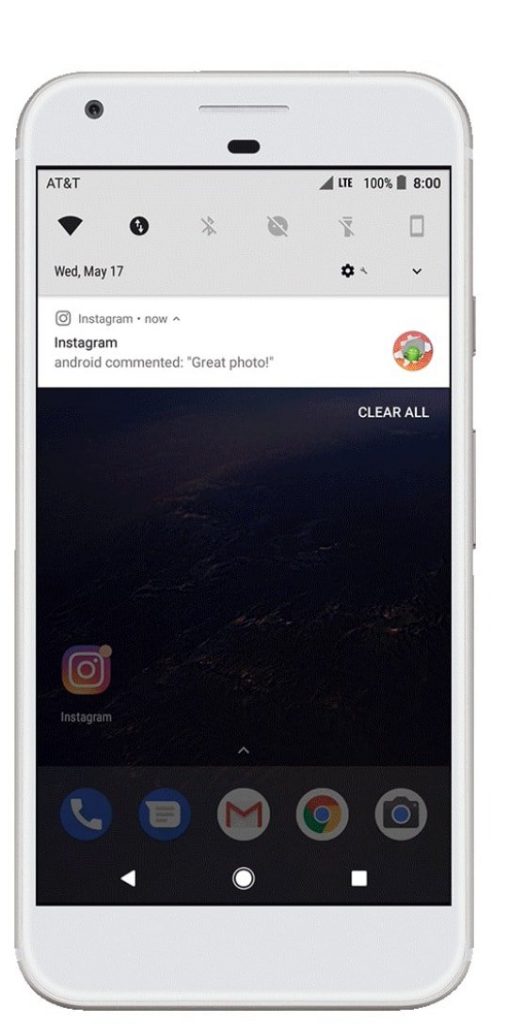 Android TV supported this PiP display method; however, this technology was not available to handheld devices yet. Android Oreo now opens doors for developers to build apps that can be resized for display as per user's requirement to leave some space on screen for another app too.
This feature of Android Oreo will allow users to do multitasking seamlessly. For example, while a student is learning from a YouTube video, he can takes notes of the same in another app with both apps running simultaneously on the screen of mobile.
Security Steps Up
Android users need not worry about insecure apps in the Android Play Store. Google Play Protect takes care of your phone and prevents it from threat of misbehaving apps, no matter whether it is installed or not installed.
Now-a-days users are concerned about the safety and privacy of their data. They do not trust malicious apps that leak confidential information or share it with third party apps. Google Play Protect now helps users in maintaining complete safety of their phone data by securing it from unknown apps.
Redesigned Emoji Set: Express Your Emotions with Android Oreo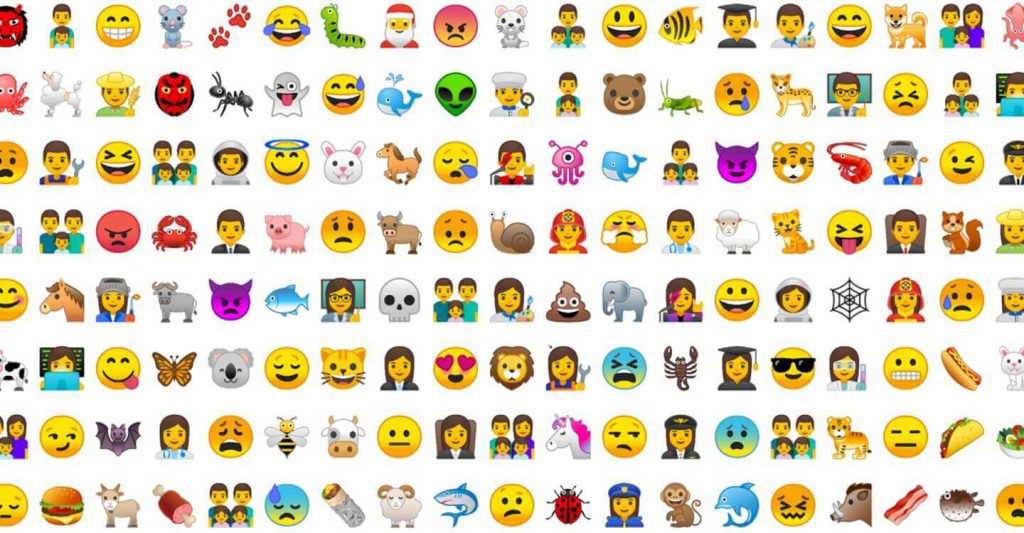 Courtesy: Android
Chatting is no fun without emojis to express your feelings. No matter how many we have at bay, the set of emojis are never enough, isn't it? Android Oreo truly understands this need of its users and comes with additional 60 emojis to expand your treasury box of emojis.
Improved Connectivity
Android Oreo is redefining the way our mobile devices communicate and exchange information with other smart devices. With high quality Bluetooth audio support, users would be able to enjoy their favorite playlist in an improvised way. Android Oreo is also providing support for Neighborhood Aware Networking Connectivity (NAN) allowing devices to connect with each other through Wi-Fi network without central access network.
On a Concluding Note…
Android Oreo will be available to public in new smartphones from the end of this year. It would be interesting to know how far it goes in fulfilling the ever-changing requirement of smartphone users. All in all, Android gives a tough competition in the market with the latest release of version 8.0 named as 'Oreo'.
Oreo, though the latest Android OS release till date, is soon to be taken over by the next version, i.e. Android P version 9.0. Read this blog to know about the latest news on Android version 9.0  and prospective Android 9 Pie Features .
Do Not Forget To Visit Our Robust and Secure Services:
Mobile App Development Company in The UK | iOS App Development Company In the UK | Android App Development Company in the UK | Web Application Development Agency in the UK | PHP Development Company in the UK | ASP.NET Development Company in the UK | Hire Developers in the UK | Hire Best iPhone App Developers in the UK | Hire Android App Developers | Hire Web Developer in the UK | Hire PHP Developers In The UK | Hire ASP.NET Developers in the UK