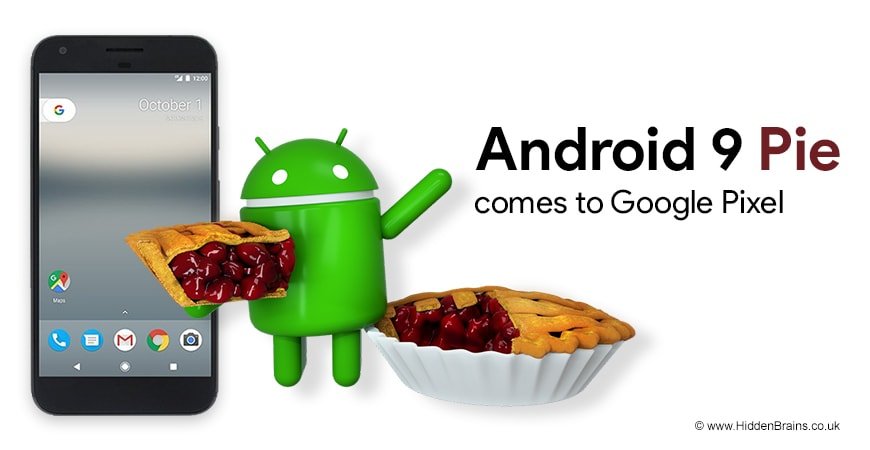 It is official! android version 9 (Pie) is Google's new android version which is now available on Pixel phones and the Essential Phone. The feature-packed Android P update comes with biggest changes such as a dashboard to curb smartphone addiction, as well as a new gesture-based user interface. In order to take an advantage of the new features of Android Pie, it is an essential to partner with a Android app development company.
The Android P will have staggered release dates for key manufacturers like Samsung, LG and others. While Android Pie may launch in 2018 in many cases you'll have to wait until 2019.
Android Version 9:
Android P is available on following devices as free update:
Google Pixel 2

Google Pixel 2 XL

Google Pixel

Google Pixel XL

Essential Phone
Let's See Android version Pie Features When It Comes To Your Phone:
Digital Wellbeing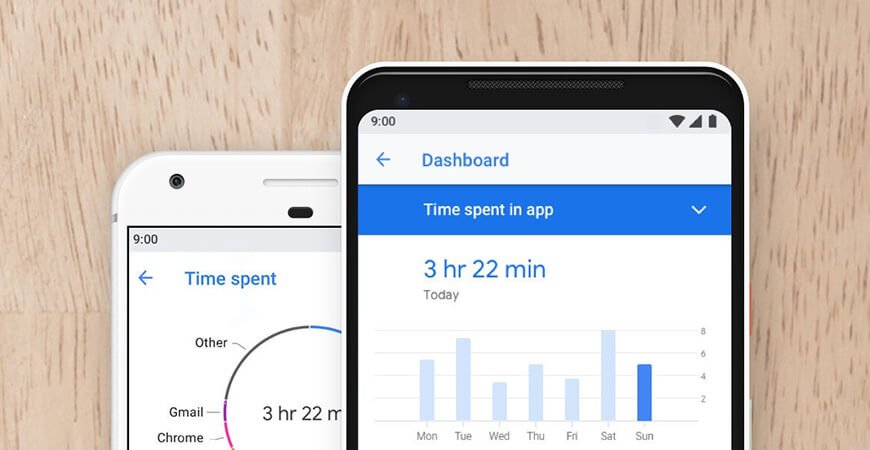 Google's android version 9 The android Pie features aims to provide information about mobile phone usage and provides a dashboard about using your phone showing smartphone usage habits, app limit timers and more.
Do Not Disturb: Improvements to Do Not Disturb to silence not just notification sounds, but also visual disruptions. Calls from starred contacts will still come through, so you don't have to worry about missing something urgent.
App dashboard: Get a daily view of the time spent on your phone, frequency of use related to different apps, and how many notifications you get.
Wind Down: Assists in setting up a daily schedule to get your phone ready for sleep time. Grayscale fades your screen to gray while Do Not Disturb silences notifications for a restful sleep.
App timers: App timers let you set daily time limits for your apps. When you reach the limit, the app is paused for the rest of the day.
AI-empowered battery optimization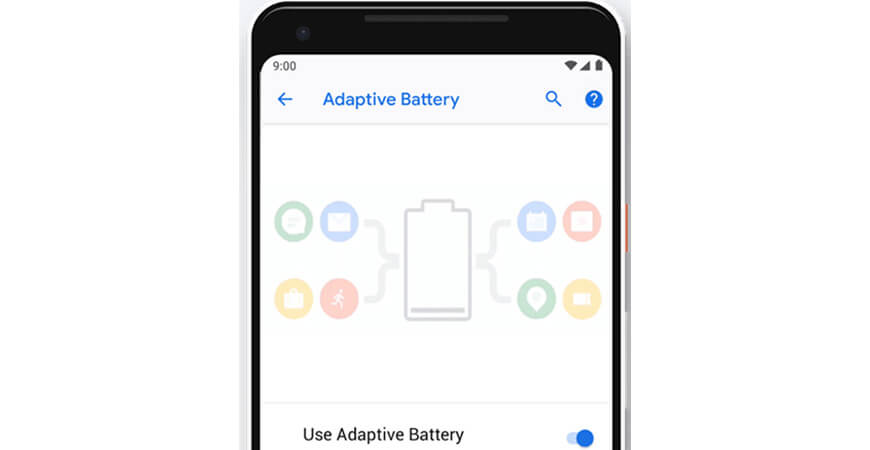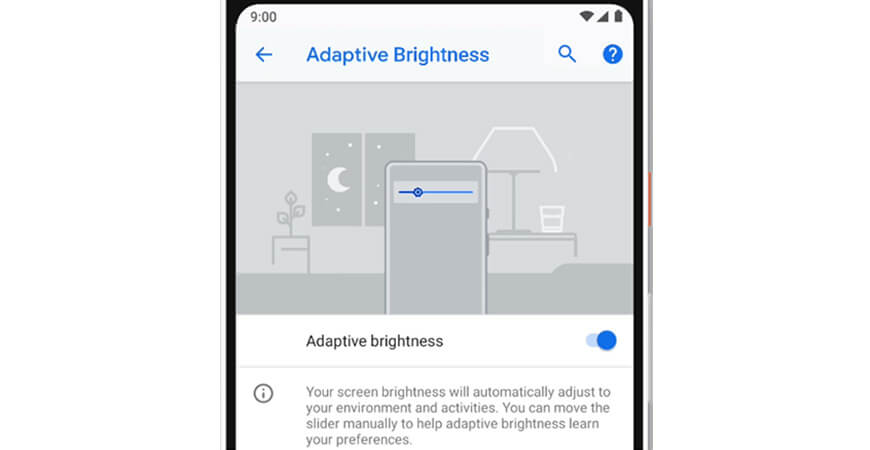 A new feature called adaptive battery utilizes artificial intelligence to optimize energy consumption based on your application usage. This information increases battery life by intelligently limiting use of apps.
App Slices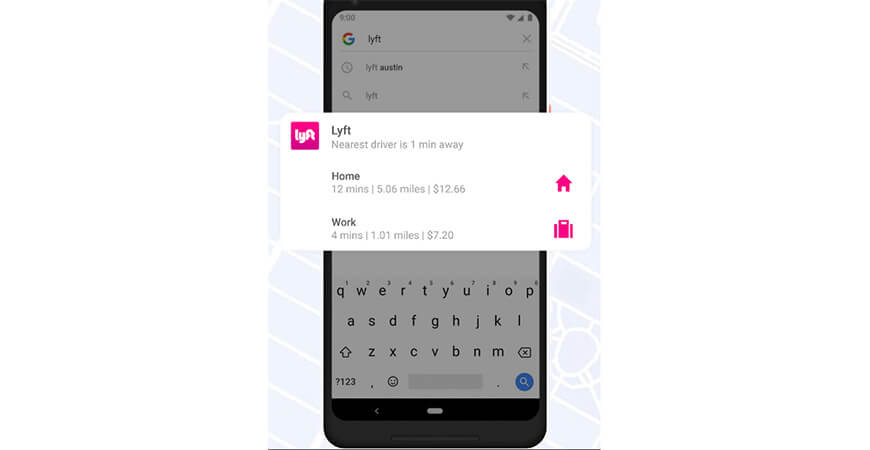 With Android version 9, Slice the Android Pie Features brings relevant parts of your favorite apps, creating interactive snippets of your favorite apps in different places. Slices will let you quickly access shortcuts in Google search. If you search for Lyft, you might see a quick shortcut to book a Lyft ride home. This saves the hassles of opening Lyft and then searching for your home.
App Actions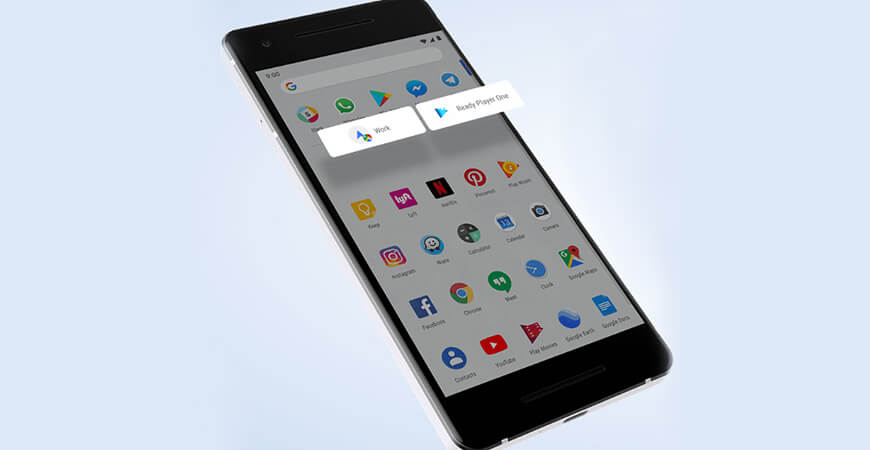 App actions are yet another AI-integration attempt by Google, which seeks to predict not only the app that you want at any particular moment, but an action from within that app too. Android P will recommend certain actions that you might normally take inside some apps.
Related Blog: How to Integrate Trending Technologies in your Android App? 
Navigation for improved user experience  
With a complete focus on navigation and user experience, Android 9 Pie comes with a single home button in the screen. This change has been made keeping in mind taller displays with the and higher aspect ratio. Android Pie gives similar swipes and gestures for navigation, as Apple iPhone X.
Stringent Privacy Measures
Android version 9 comes with a wide variety of security features to enable encryption of Android backups with a client-side secret. There are several security features biometric authentication prompt for consistent authentication across Android ecosystem. Android will restrict access to your phone's microphone, camera, or other sensors when app is not being used or running in the background. Android 9 also brings important improvements to provide robust measures to protect all web communications and offer private web surfing.
Android 9 Pie for Enterprise
android version 9 brings a host of features for enterprises, making it easy for users to share a single device. It comes with simple Work tab which allows separating work apps all in one place and turn off with a simple toggle. Android 9 Pie provides Enterprise IT Company to define freeze periods ranging up to 90 days. During this time period devices in fleet will not update the Android OS to ensure devices states remain unchanged during critical time like holidays.
Do Not Forget To Visit Our Robust and Secure Services:
Mobile App Development Services in The UK | iOS App Development Services In the UK | Android App Development Services in the UK | Web Application Development Services in the UK | PHP Development Services in the UK | ASP.NET Development Services in the UK | Hire Developers in the UK | Hire Best iPhone App Developers in the UK | Hire Android App Developers | Hire Web Developer in the UK | Hire PHP Developers In The UK | Hire ASP.NET Developers in the UK