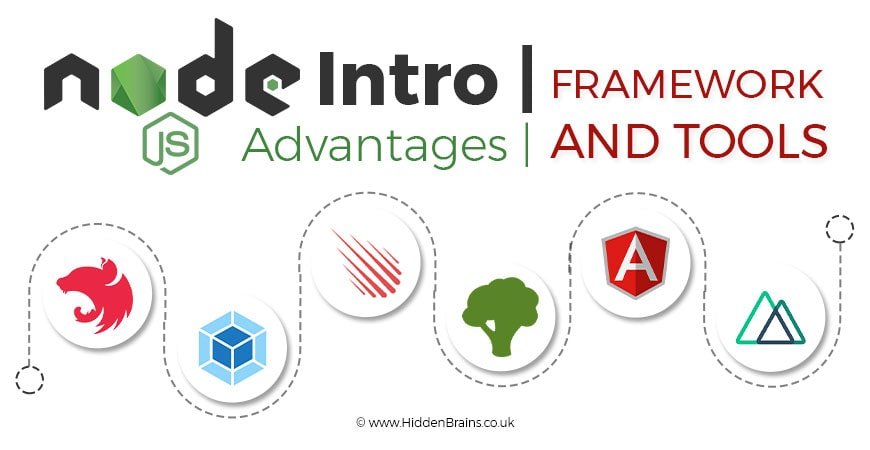 Node.js has become a popular platform for executing JavaScript code server-side. Along with this, it offers several more benefits to the app development process. It is based on open-source,  cross-platform, and JavaScript runtime environment. Node.JS was launched by Ryan Dahl in the year 2009 and was written in C, C++, and JavaScript.
It was designed with the vision to enhance Javascript but Node.JS Development Services offers many more benefits to developers such as building real-time web APIs with the standard library. In a short duration, it was popular among developers and turned as a most preferable choice for the coding. 
Growth of Node.JS 
 According to the Statista survey, 49.9 percent of respondents used Node.js, while 37.4 per cent used .NET. The least used framework was CryEngine with only 0.6 percent of respondents reporting to use it. Node.JS  is the most used framework among developers worldwide in 2019
According to the official Node.JS Survey Report
The typical respondent is a developer in a small (<100 employees) firm, with 5 years of professional experience,

Although many have 10+ years of total development experience, respondents are somewhat less experienced overall in this wave.

There are notable differences in business and personal profile by region.

Those in the US/CA are older, more experienced and work in larger companies than their peers around the globe.
However, Node.JS is a popular platform and even now many top reputed companies including Yahoo and Paypal have opted for it. There are many more things about Node.JS that every developer should know about it. 
So, let's know more essential things that can help developers in the rapid development process through this infographic.

Conclusion
Node.JS helps to build scalable and faster platforms, It is supported by the huge community and constantly upgrading the modern and latest technologies. It was only designed to enhance the Javascript coding process but now this platform can be used for multiple functionalities. To leverage other functionalities and advanced features partner with Node.JS development company. With Node.JS, developers can easily integrate the secure website and mobile app API.
Do Not Forget To Visit Our Robust and Secure Services:
Mobile App Development Services in The UK | iOS App Development Services In the UK | Android App Development Services in the UK | Web Application Development Services in the UK | PHP Development Services in the UK | ASP.NET Development Services in the UK | Hire Developers in the UK | Hire Best iPhone App Developers in the UK | Hire Android App Developers | Hire Web Developer in the UK | Hire PHP Developers In The UK | Hire ASP.NET Developers in the UK