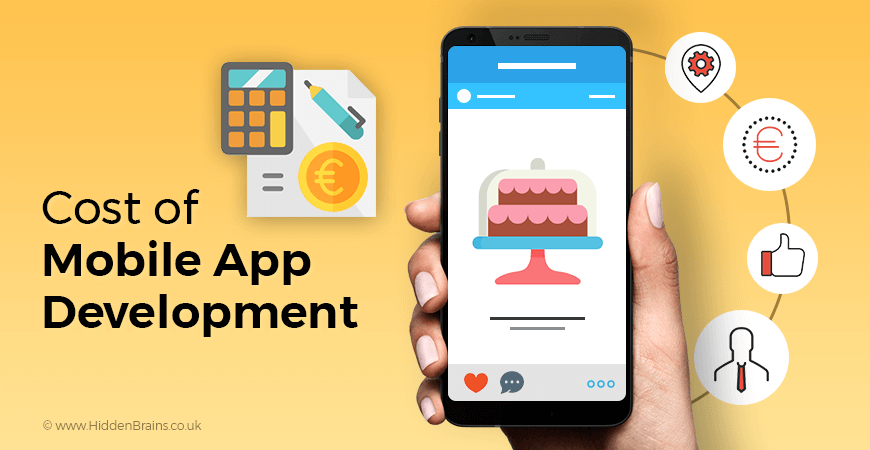 Mobile app development, be it iPhone or Android app development is an expensive affair and requires gigantic monetary investment – this is an overstatement. Not all types of mobile apps requires handsome money or budget. In this blog, we shall discuss major factors that determine the cost to create an app.
Defining the Scope, Features and Functionalities of Mobile App
What is the core purpose of building a mobile app? The answer to this question would give some sort of clarity on the scope of this project. If businesses are looking forward to a broader scope and returns from app, it has to be extensively developed with lot many functionalities.
However, if the purpose to develop mobile app is to have a mobile presence and create another channel to connect with end users, an app with limited features would also be fine.
As per the recent survey by a leading analysis and research agency GoodFirms, the scope of mobile app in terms features and functionalities is the major factor driving the cost of development.
The discovery phase requires deep understanding of business flow, its goal and overall business purpose. Only when these things are clear to the development team, they can proceed ahead to lay out a plan for an app and decide how simple or complex app would be required to serve the business purpose.
Deciding the Platforms and Devices
The platform and type of mobile app also plays an important factor in deciding the cost of development. For example, the total cost of building a native app for a specific platform is different from building a hybrid app that runs on multiple platforms and devices.
Cost is also dependent on the type of device for which the app is developed. Building app for devices running iOS, Android, Windows, Blackberry or iPad is different, as it requires different sets of integration. Supporting different generations of the same device can also be an additional cost factor that increases the price.
Number of Screens in the App
This is yet another important factor determining the cost to create an app. More number of screens require extensive amount of work from designers and UX experts. Further, more screens means higher interlinking of pages through app. This requires adjusting more conditions in order to access any particular in-app page.
Higher number of screens means the development of complex mobile app. Such complicated and complex mobile apps demand more time and effort of designers as well as Mobile app developers.
Database
Apps with user-driven content that allow end users to upload photos, videos and submit reviews or comments take more time in development compared to the ones without database. This would again increase the complexity of app to set up a database where user's information would be stored and available for retrieval for future use. The development time and cost for database driven app would obviously be more than simple ones.
Post Release Expenses
The total cost of mobile app development does not only include the money spent on actual programming, but also enlists budget required for post release maintenance and updates such as backend server maintenance, cloud hosting, app marketing and promotion.
How Much Does it Cost to Create an App?
Now that you know different factors that influence the cost to create an app, let us get an estimate to know the approximate cost:
The cost of building basic and simple apps with standard UI components, map markers, feed list and simple filters may start somewhere from 17,000 EUR.
Apps with average level of complexity including UI elements, API integrations, basic backend server and payment features would cost anything between 30,000 EUR and 40,000 EUR.
Highly complicated apps that require animations, real time synchronization, backend integrations and audio / video processing capabilities cost approximately in range of 50,000 EUR to 65,000 EUR.
If you want to discuss your customized requirements and specifications of mobile app development, get in touch with Hidden Brains.