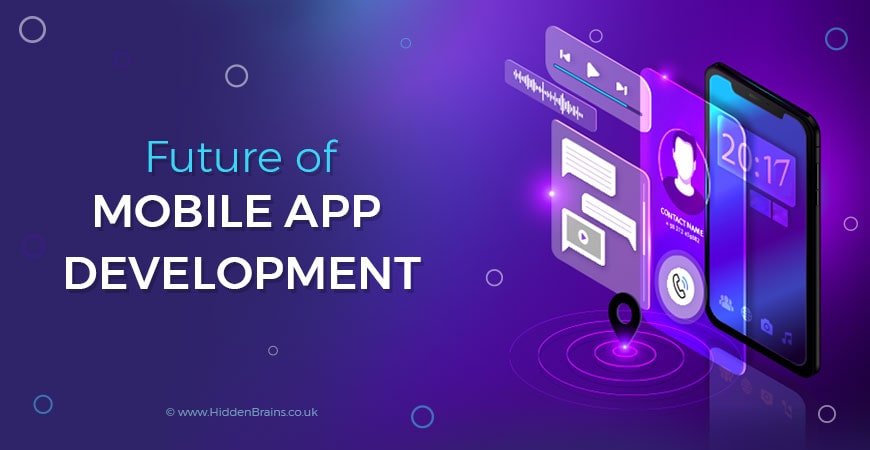 Mobile application development has rapidly increased taking over the use of websites or web applications. Several mobile applications for businesses including on-demand, health, and education apps have been introduced in the Google Play and Apple store. 
Undoubtedly, mobile applications have made lives easier and only with a few simple clicks on the mobile screen people can obtain vital information related to their daily life services. The demand for mobile applications has increased and to attract users, businesses have to hire mobile app developers to bring professional applications with the latest trends and technologies. 
In the future of app development, it is expected that the need for mobile applications is going to increase and experts will redefine the mobile application development industry. Meanwhile, observing the present scenario some latest technologies will dominate the app development industry in the coming years. 
With the intention to stay ahead in the list, the mobile app development company will focus on some of the latest technologies in the future. 
Futuristic Technology Can Change Future of Mobile App Development
Augmented Reality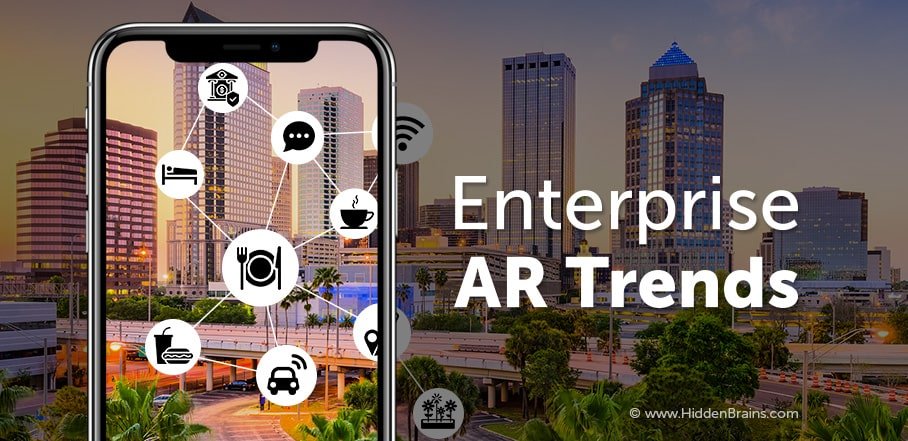 Augmented Reality is not just present but, also the future of mobile app design and development. Augmented Reality has transformed mobile application experience. It has created a huge impact in the gaming industry. Augmented Reality has replaced traditional games and offers next generation and real-time experience to the players. Augmented Reality has the ability to enhance the real-world environment. 
Presently, this technology has been introduced in many sectors, including healthcare and real estate and it is transforming diverse industries. Both Google and Apple have launched kits for this technology ARCore and AR Kit respectively which helps developers to bring advanced AR mobile applications for the users. 
The best example of AR we can observe in our daily lives in social media apps can be observed as filters. Hence, AR has enhanced the visualization, tracking, and interaction aspects of the physical world. 
It is expected that in future of mobile development this technology will turn as a must-have technology for mobile application development. 
Virtual Reality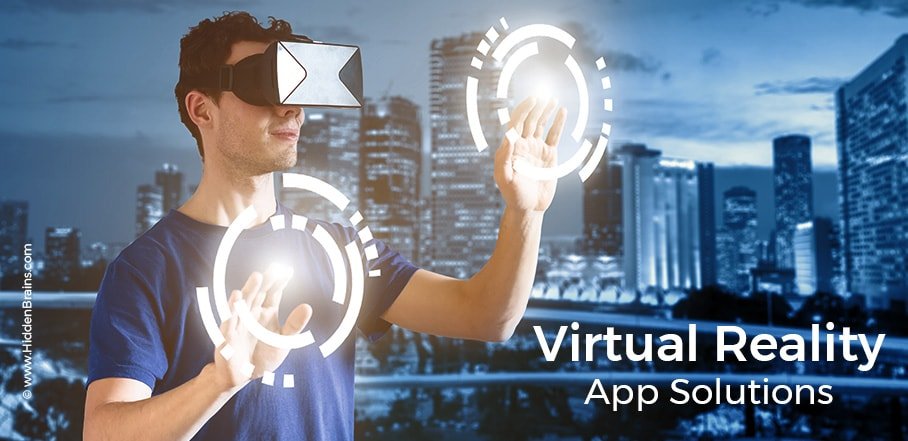 In a short period, virtual reality has gained huge attention of the app development industry. VR integration helps to open new opportunities for enterprises by enhancing business efficiency, user experience, and communication. 
However, Virtual Reality technology introduces a virtual world to users and has turned as a trend of app development. With the effect of this technology on the industry, it is expected that in the future of app development,  there will be a high demand for VR apps. Even tech giants and companies like Facebook and Google have already introduced their VR enabled mobile apps for users. With VR, people can explore the real world in an advanced way.
Hence, Virtual reality technology enables users to view the products, places, and services real-time. This technology also transforms the business meetings into highly productive conferences which helps to save a huge amount of travel expenses. 
With VR, customers can place the real object with the spaces and have a look of the entire view.  For students, it creates a highly interactive learning environment with VR devices students can have a view and experience the real-time environment o0f the place and turns the virtually more advanced and clear. 
Artificial Intelligence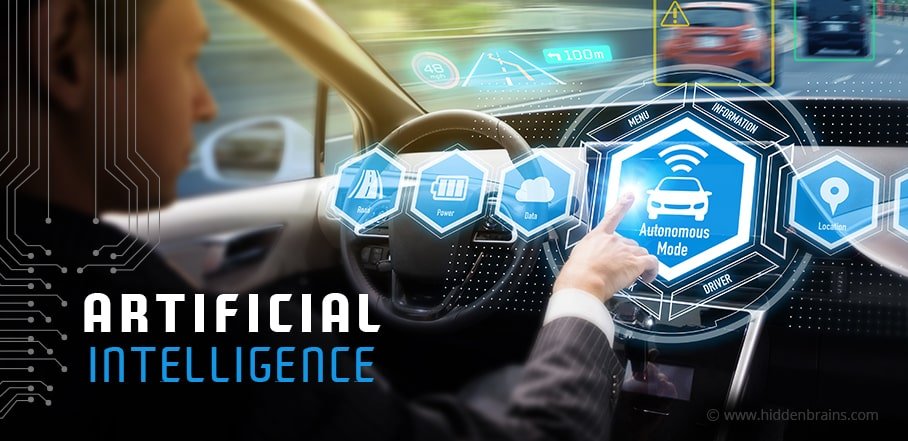 Since long Artificial Intelligence (AI) is a part of the app development industry. AI reduces the human effort and introduces robots in the form of virtual agents such as SIRI and bots. 
It helps to save time and money both. When this technology was introduced, only top companies like Apple were able to leverage its benefits but now it is considered as the future of app development. With this technology, developers are empowered to turn the apps into smart mobile applications.
It is the blend of five major parts which include virtual assistants, robotic process automation, natural language, and computer vision. Artificial Intelligence has raised the standard of mobile applications and allow developers to integrate robotic feature to it like SIRI.  This technology helps companies to offer advanced generation experience to the users and exclude human efforts by introducing a robotic feature that acts as human and works for 24*7.
With the help of AI, the entire business can be run on the app and it helps to save a huge cost of the physical store. Along with this, this technology is expanding its features and turning more beneficial and offering advanced and modern features. This technology can dominate the industry for the next years. 
Blockchain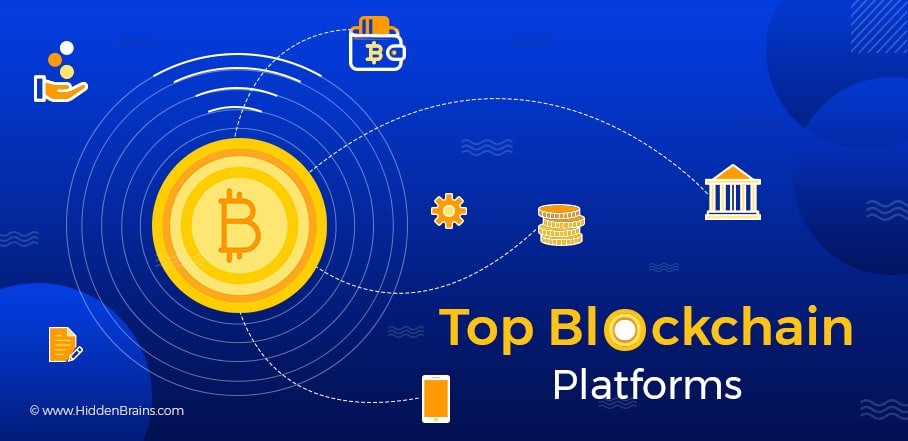 Blockchain is the latest technology introduced for app development. It helps developers to bring the app which is secure from fraud and data leaks. It offers a secure infrastructure and introduces a decentralized system with a digital ledger system. Blockchain unleashes new opportunities and possibilities. It is based on secure, faster, and reliable transactions. The payment system transaction is secured with nodes. 
Enable Peer to Peer Transactions 

Enhance Data protection '

Assign private keys to the users 

Exclude Middlemen from the system 

Brings transparency feature 

Keyless Security Infrastructure (KSI)
This technology will take time to mark its presence in the industry but it is expected to become a synonym for secure and easy payment transaction. Blockchain will turn as a foremost technology to integrate with the mobile applications. This is why Blockchain technology is a considerate part of the future of mobile apps.
Internet of Things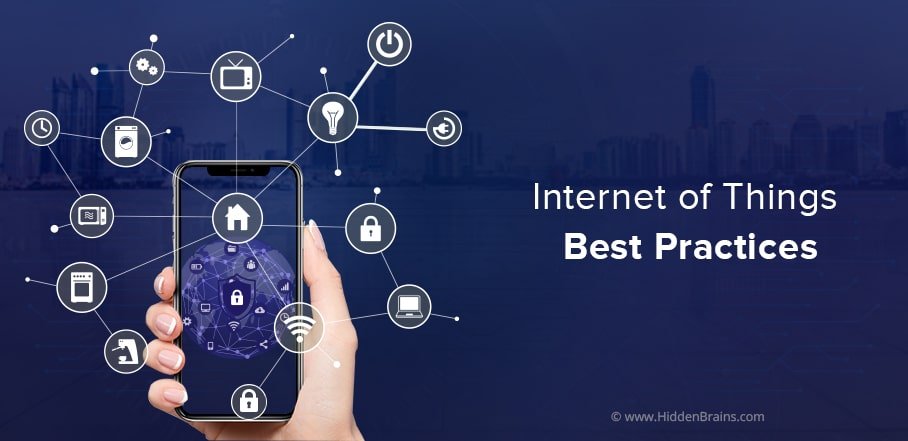 Internet of Things (IoT) is the most trending technology of the tech industry. It helps to connect the smart devices with the mobile application. 
This technology helps to improve business services and allows us to control the services with only a fingertip. It helps the devices to act intelligently and automatically as per the human preferences, it enhances communication and security both. IoT helps to introduce advanced functionalities into the business system. As per Gartner's report, by the year 2020, around 26 Million devices will be connected with IoT.
Saves resources and time 

Enhanced security 

Wireless technology 
Conclusion 
These technologies have become the trend of mobile app development. Mobile app development is rapidly growing and experts are constantly introducing new technologies to enhance and uplift the sector. Presently, these technologies have turned as a must-have technology in mobile applications and they are going to dominate future apps and reshape different industries.