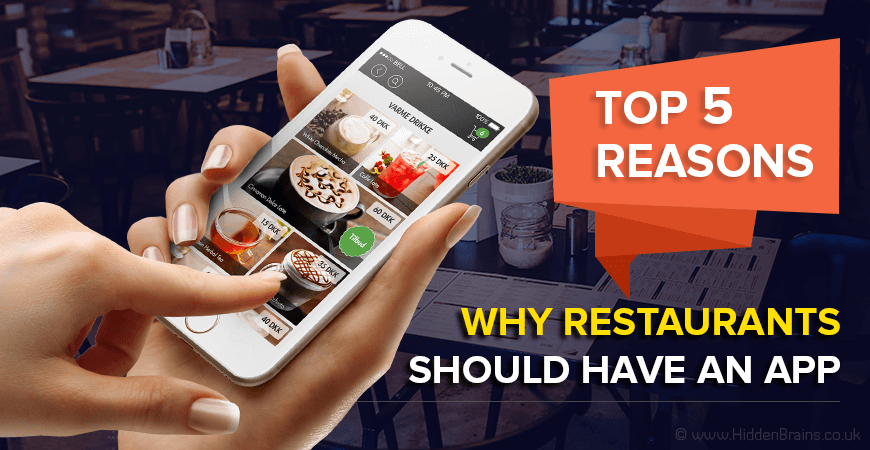 Are you thinking of marketing ways to promote your restaurant business? Developing an app for the same is the best option. As many industries have started using mobile apps to give a push to their business, restaurant chains too are adapting to this trend.
Mobile apps development for fast food centers enable customers to order their favorite item at the touch of fingertips. Leading restaurant chains are coming up with apps that allow people to order food, book a table, check out menu and today's special. Foodies, this is what you always wished for, isn't it?
Why should restaurants owners invest in apps?
Reach out to foodies easily
App makes it extremely simple to reach out to target audience. In fact, intended audience searches for you in the app store. The major problem of creating awareness about the presence of your restaurant is solved when you have a food home delivery app in store for your business.
Brand Loyalty
People that use app repeatedly to order food get special offers and discounts. If an individual finds the food tasty, he or she will surely come back to order food from the same fast food center. Moreover, individuals can even use special discounts offered by company to revisiting customers.
Restaurants can use the order history and send offers on favourite food items of respective customers. Such tempting offers are irresistible for customers that make them place the order right away!
    Useful to read: Enterprise Mobile Application Development is the Need of the Hour
Update people on new additions to the menu
By sending push notifications to app users, restaurants can inform people about the new food item they have added to the menu. Even the news of new branch in the city can be broadcasted through the app. Push notifications catch app user's attention, which makes them a successful medium to send across useful information.
Spread a word about your restaurant
Customers can check in through the app and share it on social media networks. This act increases the awareness of your restaurant among more number of people. Further, potential restaurant visitors can get information on ambience, types of cuisines, location and customer reviews on the app itself.
Easy mode of payment
No hassle of giving exact change for the food order as customers can make the payment through the app. This way, it becomes easy for restaurant owners to keep a record of money received through home delivery. Payments are done through secure payment gateways to avoid leakage of any sensitive information.
So much convenience offered by mobile apps is hard to neglect. Not having an app for your restaurant can create a negative image in an individual's mind. It shows that your business is not up-to-date with the latest technological inventions.
It is observed that people prefer restaurants that have an app to place the order and book a table, which saves their considerable amount of time. Search for a trustworthy mobile app developer that can work dedicatedly on your restaurant app.