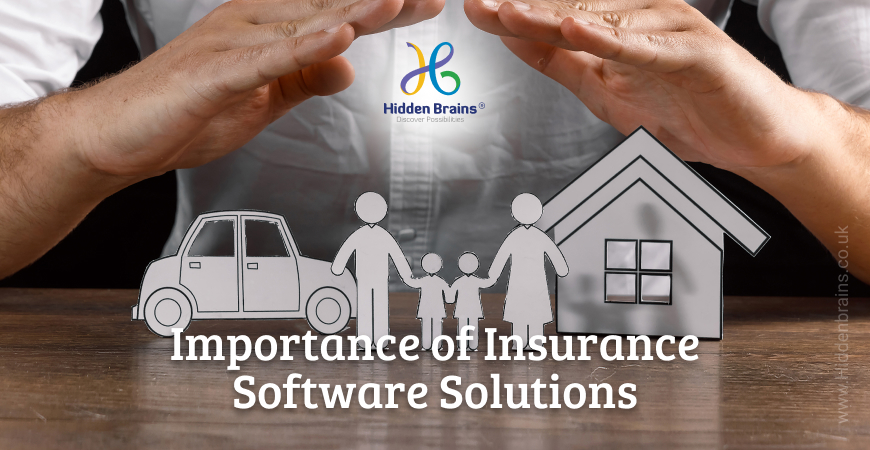 Technologies have reshaped different industries. The advanced integrated solutions allow mid to large enterprises to streamline the different operational processes that save vast amounts of time and meet the modern digital standards. So, no exceptional for Insurance industry too. You must explore this interesting stuff about top trends in the Insurance Industry and also its technological advancements.
Insurance companies are also adopting innovative strategies to stay ahead in the competitive edge and meet customer expectations. With technological advancements, the insurance industry can unlock different data collection and fraud detection opportunities that add value to the system and turn it more secure.
Technologies such as Artificial Intelligence, Machine Learning, Internet of things, and Blockchain helped different organisations to overcome the traditional industry-based challenges such as allowing to organise data and keep track of the users, improving claims processes, and excluding under handwriting claiming issues.
In this blog, let's discuss the latest innovations based insurance software solutions that have turned into a trend in the insurance industry and allow insurance owners to maximize efficiency.
Top Trends in the Insurance Industry
1) Artificial Intelligence
Artificial intelligence plays a crucial role in the insurance industry as it helps to enhance customer experience, reduce frauds, and improve claims that lead to better management and productivity.
AI allows insurance companies to integrate intelligent chatbots that help sort the customer's queries instantly and turn their experience into more interactive. Undoubtedly, AI-driven chatbots have gained immense popularity from the market as it also offers personalized experiences, as per the customer's profile and history. Bots recommend the product and deal with the user as per their preferences that help to enhance your sales.
AI helps in better management and claims assessment also. It makes the management and claims assessment processes such as claims creation, approvals, payment, to recovery tacking. The AI-driven solutions also help in fraud detection and streamline the end-to-end claims processing ecosystem that excludes all the human errors.
2) Big Data
Big Data is the new shift to the insurance industry; it helps to manage data in a structured manner and allows owners to make the right decisions. This also helps to understand the complex behavior patterns of customers and understand their specific requirements that increase customer satisfaction.
It is used in rating, pricing, marketing, claim writing, and many more, which improves the management process, making it more secure and efficient.
Big data helps increase customer satisfaction as it predicts the early signs of customer dissatisfaction based on the users' activities. With the early predictions, insurance companies can change their strategies and find solutions or offer some discounts and rewards that help them build long-term relationships with their customers.
The next significant benefit of Big data technology is it helps to increase efficiency and risk assessment. Big data technology can help companies to leverage all the benefits of the predictive model that allow them to know about the customer's previous history, and before taking any decision, they can analyse the user profile with advanced techniques and innovations.
3) Blockchain
Blockchain technology has become the mainstream of the insurance industry. With time and proper understanding, now customers are increasing, but it is essential to have the secure and effortless transfer of data across organisations and diverse stakeholders. It helps to track the real-time activities of the customers and excludes third-party interference.
Blockchain technology allows customers to manage the data across multiple interfaces and stakeholders without any misconception. It offers smart management and customers in many ways, including identity management, underwriting for claims processing, fraud management, and data availability, and policy management.
Furthermore, blockchain technology is the emerging technology that allows users to leverage the advanced functionalities for the different transactions processes. It also excludes the interference of third parties such as banks and agents.
4) Mobile Applications
Mobile applications have become an essential part of our daily lives. For our minor to significant needs, we are dependent on high-performance-based Android and iOS-based applications. In the same way, insurance-based applications help users to register faster, and their details can be previewed via apps.
The insurance company's mobile applications help customers in many ways. The major benefit that we can't avoid is it simplifies the complex process and reduces paperwork to a greater extent. Moreover, mobile applications help increase efficiency, user engagement, and loyalty, which leads to high customer satisfaction.
The major motive is that insurance companies opt for mobile app development services that help customers renew policies, make payments, simplify payment processings, and manage other requirements. Moreover, launching mobile applications helps save a considerable amount of time and has also turned the processings into faster, secure, and reliable.
5) Social Media Data
Social media has also turned into a new trend in the insurance industry as it helps insurance companies to reach the maximum number of customers and target the right audience. Insurance companies can run the campaign and target the specific audience for their services with different social media platforms. It helps to connect also and attract them with other marketing strategies.
Conclusion
Technologies have transformed the different verticals of the business world. Among them, insurance companies are one of them who are leveraging the benefits and have overcome the traditional challenges. In this blog, we have mentioned the trending trends that dominate the industry that helps you scale business to new heights and update services with changing demands and capabilities.
Related Articles:

Insurance Software Solutions – Types, Benefits, and Features

Insurance Industry- Tech Trends, Challenges and Opportunities