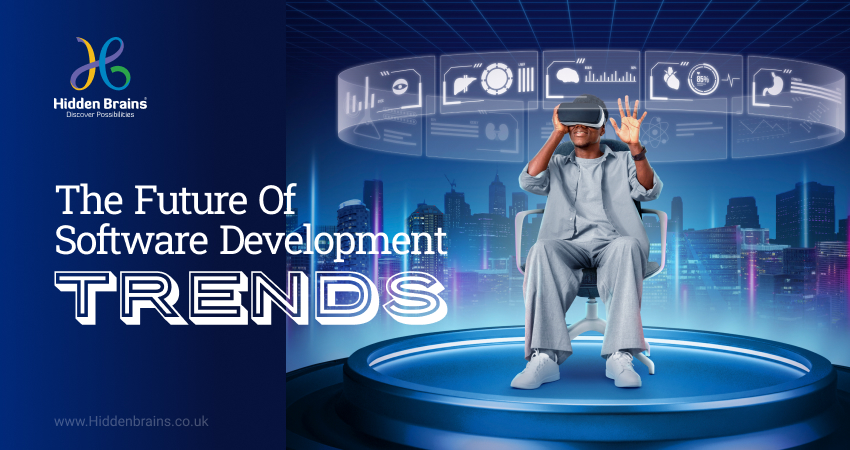 As a new year has already started, tech startups and businesses are eyeing the latest software development trends in 2023 and beyond.
With the fact that the custom software development service market value is expected to jump from $7514.5 million in 2021 to $14720.38 million in 2029, it is clear that the software development industry is growing at a rapid pace and so the technologies are.
But the question is what technologies, tools, and trends are influencing the industry?
Some of the technologies surely continue to trend in 2023 as well, but what's new to look forward to?
So whether you are a developer or tech startup planning to create new software or looking forward to upgrading the existing product using the latest technologies, can consider this blog to check out what's new in the sphere of software development trends.
Call us today for a FREE no-obligation quote.
Top Software Development Trends for 2023 and Beyond
Today the software development industry has outgrown to that extent, where there's an app for everything right from tracking real-time deliveries to monitoring patients to maintaining social distancing. Let's take a look at the technologies and tools that are actually empowering the software development industry in 2023.
The Future of Software Development Trends and technologies in 2023 and Beyond
1. The Increasing Adoption of Artificial Intelligence in Coding
Have you ever thought of driverless cars or automated chatbots? Artificial Intelligence has turned this into reality and secured a fair share of importance in software development trends.
According to the survey report, the artificial intelligence market share is expected to expand from $10.1 billion in 2018 to $126 billion by 2025.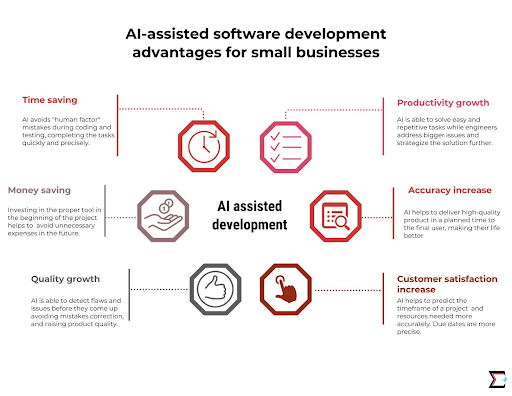 Artificial Intelligence is commonly known for automating the software development process. But how it will work?
Coding and other facets of software development can require an intensive time investment. If anything can ease these responsibilities, it is artificial intelligence.
Also Read: 6 Reasons To Have Employee Monitoring Software in 2023
An analysis of how much time a developer spends on each activity every day reveals that the majority of time is spent browsing through the documentation on project specifics and debugging code. The development of intelligent assistants can make life easier for programmers in many ways.
For example, some high-end AI assistants give real-time recommendations on which code-specific documents to read and how to write more concisely to perform various tasks.
Such well-established businesses like Netflix, Spotify, Amazon Prime, and YouTube are widely using AI technology to cater to the changing needs of the users and provide satisfactory services.
2. Increasing Trend of Remote Working With Cloud Computing
The growth of cloud computing is one of the exceptional software development trends that businesses should pay attention to in 2023. Since this technology offers a wide range of perks ranging from improved security, and better scalability, to easier access to data, therefore businesses are actively looking to leverage the goodness of Cloud computing in app development.
In recent times, cloud computing is changing the way businesses store, manage and access their data. Since businesses are aggressively adopting digital approaches to promote and boost their business sales, that's where cloud computing becomes an important part of their IT infrastructure.
Call us today for tailored software development services.
Now the question is why Cloud computing is taking hype in the software development industry.
Well, in the wake of Covid-19, businesses were forced to adopt remote working and experienced a huge shift in IT needs. This sudden change in working patterns has promoted the rapid acceleration of cloud computing.
Cloud computing is the perfect technology that helps companies easily shift and manage their data on the cloud without any hurdles. In fact, Cloud computing is one of the latest software development trends in 2023 that is catering to the demands of the "New Normal".
Here are a few important statistics about Cloud computing portraying the increasing demand for cloud computing.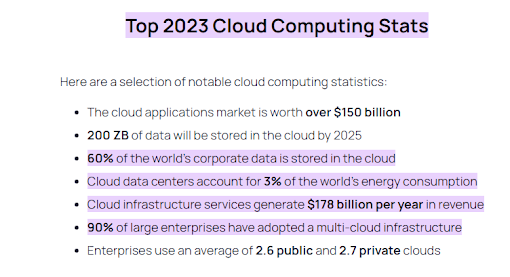 3. AR Will Continue To Transform the E-commerce Industry
The role of Augmented Reality in the online retail sector is becoming stronger.
Wondering why so?
The Covid-19 outbreak has imposed a great impact on the online commerce industry. By force or by force, people have started shopping online. Moreover, the market prediction says that AR market revenue growth will be huge in the next 4 years. It will jump from $12.45 billion in 2021 to $36.26 billion in 2026.
With the increasing popularity of eCommerce, there is also a growing demand for tools that can streamline the shopping process and make it as efficient as possible. Augmented reality is one such tech tool that ensures excellent customer experience and improves decision-making.
In particular, AR and mobile apps can bring products out of the digital world and into the real world. For instance, users may see how clothes will fit them and find out what they would look like in their homes. With this advantage, customers are able to make decisions with greater certainty.
Good to Read: Costly Mistakes to Avoid while Choosing a Software Development Company
4. Discover Better Business Opportunities With 5G Technology
When you are looking for the top software development trends and technologies, you can't skip 5G Connectivity. The reason is, 5G technology enables companies to understand the potential of the IoT ecosystem and allows them to witness the better performance of connected devices.
Learn here how 5G technology works.
What this means for developers is improved network capabilities, where users can take advantage of digital offerings all around the world. In terms of mobile connectivity, this has a key impact in delivering features such as machine learning or augmented reality to apps on mobile.
If we talk about business opportunities, then it would be great to develop gaming apps using 5G technology to ensure faster and better accessibility. You can hire mobile app developers in the UK to explore more opportunities. 
5. Web 3.0 Promising Better Digital Environments
Though Web 3.0 is not left that new, but still for many tech startups this technology seems to be the latest technology.
So what exactly is Web 3.0 technology?
Web 3.0 is a complete set of advanced technologies including Artificial Intelligence, Machine Learning, Cryptocurrency, NFT, Metaverse and more to create a unique condition for working on the internet and protect user data.
Call us today for custom software development services.
Before you jump straight into the process to hire web developers in the UK, it is worth digging deep into the history of Web 3.0.
Web 1.0 – This is a phase where static websites with multiple links are scattered simultaneously on the page. That's where Web 1.0 comes and helps businesses to characterize their website by HTML, HTTP, and URL addresses.
Web 2.0 – It provides the opportunity for users to open and modify files by creating and opening content.
Web 3.0 – This is the latest concept on the internet where users will have more freedom and flexibility to manage their applications. As its core principles are open source, with no third-party control and decentralization, therefore it created a more trusted environment for businesses.
6. React Native and Flutter Still Dominates The Domain of Hybrid App Development
Most businesses nowadays are opting for hybrid development, since this is a straightforward way to produce apps with great features and great performance across a variety of platforms using a single code base.
React Native and Flutter are the two cross-platform frameworks that currently dominate the hybrid development market. Despite being young and new programs, they have maintained a stronghold in the market. This famous framework is already trusted by 42% of mobile developers and its popularity won't slow in the near future.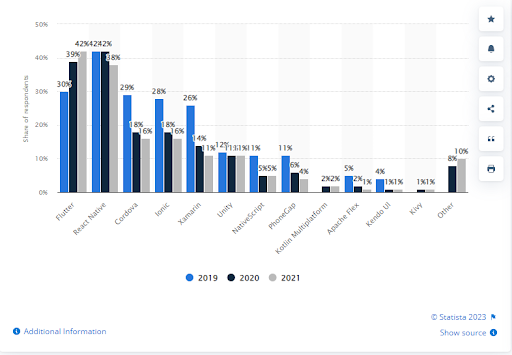 7. Low Code/No Code (LCNC) Speeds Up The Software Development Process
With the various advancements in the software development industry, developers are always looking forward to adopting various new technologies that simplify the development process.
LCNC is one such popular trend that practically allows anyone to create software without having traditional coding knowledge. There are various pre-developed frameworks available in the market that offer a friendly programming environment to the developer. Using these frameworks, developers can reduce the software development process and save on development costs as well.
In fact, 80% of respondents say that the low-code/no-code approach can free up developers so that they can work on higher-level of projects.
The Low-Code/No-Code development platform market is projected to generate $46.4 billion by 2026.
8. Organizations Turning To Outsource Developers
In an era where technologies are rapidly changing every year, businesses are in a dilemma that how to pace up with the latest technologies.
In fact, just knowing about emerging technologies is not enough. The biggest challenge is to implement it rightly into your software.
According to the market survey, 64% of businesses say that the shortage of talent is the biggest barrier to the adoption of the latest technology.
In 2022, 73% of tech startups say that it is challenging to hire full-time tech developers and meet their high-end salaries. Hence, in the coming years, the talent shortage will go be worse as less number of developers turn to the latest technologies as they have a very less number of jobs available for them.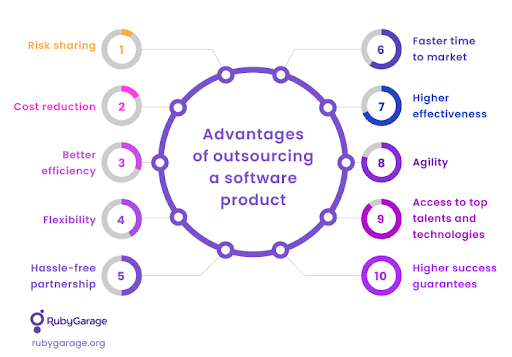 That's where the only potential option left for businesses is to outsource the project to software development companies in the Uk. Usually, they work with a complete team of experts including business analysts, backend/frontend developers, quality assurance engineers, UI/UX developers, project managers, and more.
Also, they offer to hire resources on flexible engagement models, therefore outsourcing a project will be a win-win situation.
Call us today for a FREE no-obligation quote.
Conclusion: How Do Hidden Brains UK Can Help You Implement the Latest Software Development Trends?
In this highly competitive software development world, where 5 million apps are already flooded in the market, it is always challenging for businesses to set a foothold in the market. The simple way to stand apart in the market is to successfully implement the top technology trends in software development. And hiring software developers in the Uk from Hidden Brains UK can be an optimum option for businesses.
Hidden Brains UK is one of the leading companies backed by a highly-skilled, experienced, and talented team of developers having the industry's best knowledge of handling complex projects. So whether you are starting a software development project from scratch or want to upgrade the existing app with the latest technologies, you can drop queries to our experts or contact us for more details.
FAQ
What Are the Top Future Software Development Trends?
1. The 'no-code' movement is on the rise, allowing developers to build applications without the need for coding. 
2. Low-code platforms are in high demand as they offer a more accessible way for users to create applications quickly and efficiently. 
3. Serverless computing continues to become more popular, providing an environment for running applications without having to manage the underlying infrastructure. 
4. Containers are also becoming increasingly popular, as they enable developers to package software into standardized units that can run anywhere. 
5. The Internet of Things (IoT) continues to grow as it makes our everyday lives more connected. 
6. Edge computing is rapidly expanding as it allows for more data processing at the source of data collection. 
7. Machine learning continues to evolve, allowing for better-automated decisions and processes. 
8. Blockchain technology is gaining more traction in the development world, offering enhanced security and transparency. 
9. Agile development processes are becoming more important in order to keep up with ever-evolving user needs. 
10. Lastly, cybersecurity is increasingly important as developers work on sensitive projects and data.
How Much Does It Cost to Develop An App?
Developing an app can be a costly endeavor, with prices ranging depending on the complexity of the project. On average, a simple app could cost anywhere from $10,000 to $100,000, while a complex app could cost up to $500,000 or more.
Factors that affect the cost include the scope of the project, the development team and their experience, app design, and back-end infrastructure. Before starting any development project, it is important to get an accurate estimate for the cost of development.
How Long Does It Take To Build An App?
It typically takes between 3-6 months to build an app, depending on the complexity of the project and the resources available. During this time, you will need to research and analyze your market, design the app's features, create a detailed development plan, and hire developers to build the app. It's important to note that app development is a continuous process—you'll need to regularly update and maintain the app after launch.
Do Not Forget To Visit Our Robust and Secure Services: 
Mobile App Development Company in The UK | iOS App Development Company In the UK | Android App Development Company in the UK | Web Application Development Agency in the UK | PHP Development Company in the UK | ASP.NET Development Company in the UK | Hire Developers in the UK | Hire Best iPhone App Developers in the UK | Hire Android App Developers | Hire Web Developer in the UK | Hire PHP Developers In The UK | Hire ASP.NET Developers in the UK