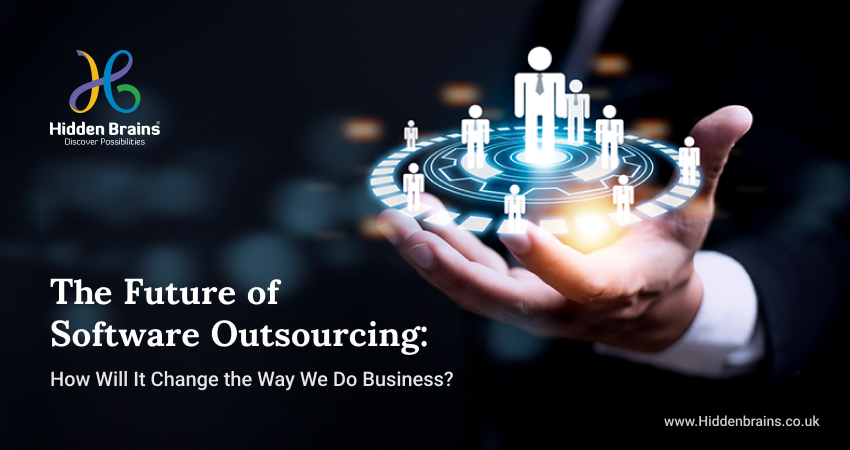 What do you think- Is The Future of Software Outsourcing Services Bright or Businesses will rely on In-house Development Teams?
Well the way the world is becoming digital, undoubtedly, businesses are fastly moving their traditional work model to digital platforms. Before you put yourself in a dilemma that developing a mobile app can assure you of business success, it's important to decide how you develop an app.
The success of the app is majorly dependent upon your decision, what approach do you pick to develop an app mostly important, will you appoint an in-house app development team or choose to outsource the software development services in the UK?
Before you make a decision whether to hire a mobile app development company in the UK to outsource software development services or look for an in-house team, you need to look at these important statistics…
Why Businesses are Turing to Outsource Software Development Teams in the UK?
All these factors are related to the app's functionality and your software development team is solely responsible for the app's performance. And when your in-house app development team is already occupied with so many tasks or lacking to compete with the latest technologies, then outsourcing software development services can be a smart decision.
Observing the changing trends of mobile app development and the increasing demand of users, outsourcing software development services can be an intelligent decision as it can help businesses to maximize their productivity in a cost-effective manner.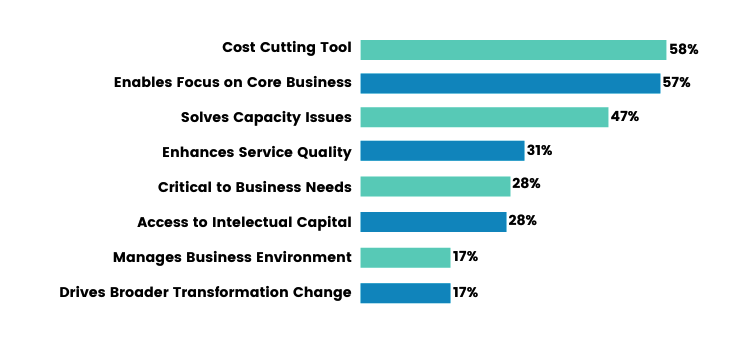 Image Source: softkraft.co
So clearly the future of software outsourcing services is bringing a significant change in the way businesses and helping businesses to achieve a competitive edge in this competitive world. But you get straight into the process of hiring a software development company in the UK.
Now the central question is how software outsourcing is preparing businesses to get a competitive edge in this thriving industry.
The Future of Software Outsourcing Services: How Does It Revolutionizing The Way Businesses Operate?
Software outsourcing services have been a game-changer for businesses, transforming the way they operate and allowing them to stay competitive in an ever-evolving digital landscape. Looking ahead, the future of software outsourcing services holds great promise in revolutionizing the way businesses operate. So let's get into the depth and understand how they are revolutionizing business operations:
1. Paradigm Shifting in Software Outsourcing
With the changing behavior of customers, it's now high time for businesses to adopt new techniques that help them meet changing needs of the customers. Since software development companies in the UK work on multiple projects simultaneously, though they better understand the strategy of app development. The future of software outsourcing can assure you of these benefits:
Strategic Focus: From cost savings to strategic collaborations, businesses are increasingly viewing outsourcing as a means to achieve long-term goals and gain a competitive edge.
Integrated Partnerships: The benefits of software outsourcing services will witness a shift towards more integrated partnerships, where outsourcing vendors become trusted advisors and strategic partners, actively contributing to business strategies and decision-making.
Result-Oriented Engagements: Unlike traditional ways of developing an application, the future software outsourcing services are committed to delivering results, thus offering flexible outsourcing models, such as outcome-based pricing and value-based partnerships that align with your business interest. In fact, the team goes above and beyond towards achieving tangible business outcomes.
2. Getting Ready For Digital Transformation
With various emerging technologies like AI, ML, IoT, Blockchain, Cloud Computing, and more changing the landscape of app development, it becomes important to get your business ready with future-oriented technologies. That's where software outsourcing services play a vital role in helping businesses to integrate these technologies. Before you hire the best software companies in the UK let's check out outsourcing firms that can help you: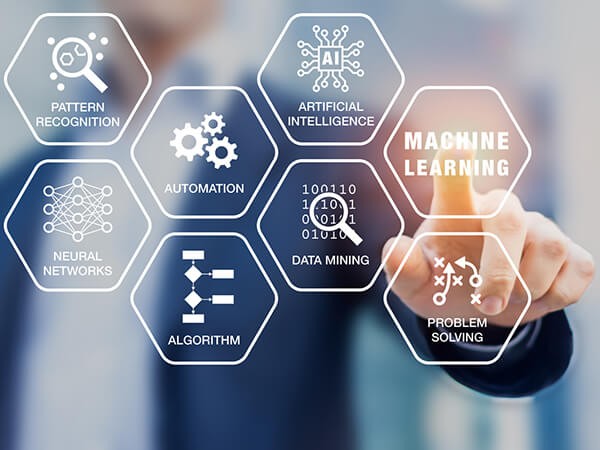 Image Source: arl.org
Embracing Digital Transformation: In the future Software outsourcing services will play a pivotal role in helping businesses navigate and embrace digital transformation initiatives, leveraging disruptive technologies to drive innovation, optimize processes, and enhance customer experiences.
Emerging Technologies: Outsourcing will enable businesses to tap into emerging technologies such as Artificial Intelligence (AI), Machine Learning (ML), Blockchain, Augmented Reality/Virtual Reality (AR/VR), and Quantum Computing, which can fundamentally transform industries and create new business opportunities.
Agile Development Methodologies: Agile development approaches, including DevOps and Continuous Integration/Continuous Delivery (CI/CD), will become even more integral to software outsourcing, allowing businesses to achieve faster time-to-market, higher quality, and greater flexibility.
3. Access to Global Talent and Seamless Collaboration With Right Team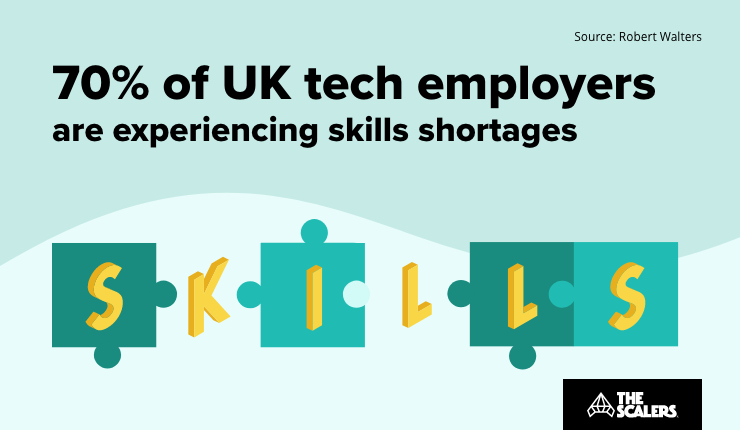 Image Source: thescalers.com
According to the survey, there are approx 5 million applications available on the Google play store and Apple App Store. So how would you make your application bring to the notice?
Of course by offering seamless functionality, engaging UI, and a powerful backend. All this can be achieved by hiring the right development team. The future of software outsourcing services can help you get:
Access to Global Talent: The future of software outsourcing services will provide businesses with unparalleled access to a diverse talent pool worldwide. Organizations can leverage this global talent to tap into specialized skills, domain expertise, and industry-specific knowledge.
Collaborative Ecosystems: Outsourcing partnerships will evolve into collaborative ecosystems, where businesses engage with multiple outsourcing providers, freelancers, and domain experts, fostering innovation, cross-pollination of ideas, and dynamic resource allocation.
Remote Work and Distributed Teams: The rise of remote work and virtual collaboration tools will reshape the outsourcing landscape. Businesses will increasingly engage with distributed teams, enabling seamless collaboration across time zones, cultural boundaries, and geographical constraints.
4. Improved Data Security and Risk Management With Software Outsourcing Servicing: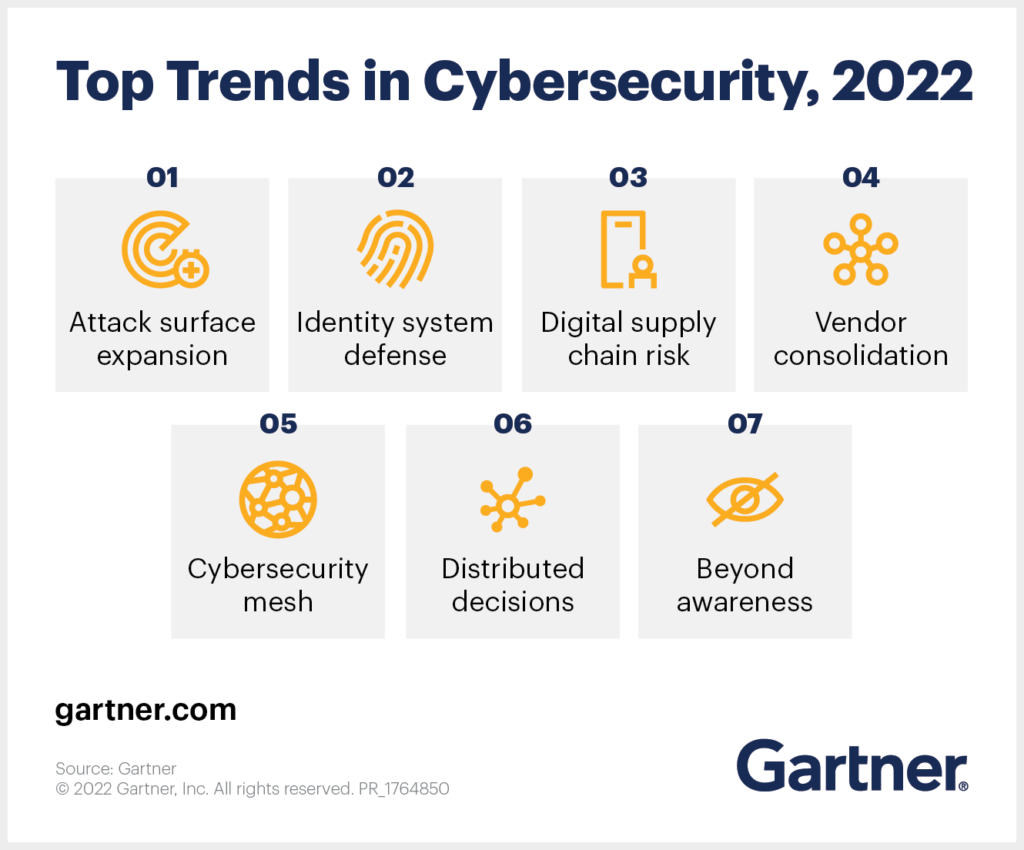 Image Source: emtemp.com
The way technology is becoming advanced, it's no doubt that data security and privacy concerns are becoming increasingly pressing concerns for businesses. If you are trying to achieve optimum app security with an in-house team, then you constantly need to invest in security tools. However, the smart decision is to look for software development outsourcing companies in the UK that ensure:
Data Security and Privacy: As data becomes a critical asset, outsourcing services will place greater emphasis on robust data security measures, compliance with regulations (e.g., GDPR), and protection of intellectual property. Businesses will seek outsourcing providers with proven track records in data security and stringent security protocols.
Risk Mitigation: The future outsourcing partnerships will incorporate risk management strategies to address potential risks such as vendor lock-in, geopolitical uncertainties, and supply chain disruptions. Diversifying outsourcing locations and maintaining contingency plans will become imperative.
5. The Future of Software Outsourcing Services Will Be Inclining To Reshape Business Operations
Gone are those when businesses just expect to get their apps developed by outsourcing teams. In fact, the future of software outsourcing will help in achieving:
Resource Optimization: Software outsourcing services enable businesses to optimize resource allocation by leveraging external expertise, thereby allowing internal teams to focus on core competencies and strategic initiatives.
Scalability and Flexibility: Outsourcing empowers businesses with the ability to scale operations up or down quickly, based on market demand, without incurring significant overhead costs. This flexibility enables organizations to adapt swiftly to dynamic business environments.
Continuous Innovation: The future of outsourcing will foster a culture of continuous innovation, enabling businesses to tap into the expertise of outsourcing providers and access cutting-edge technologies, thereby driving product and service enhancements.
These are the few major reasons why the future of software outsourcing services is promising and allows businesses to achieve growth. Let's check out a few additional benefits of outsourcing services in the UK.
What Are the Additional Benefits of Outsourcing Software Development Services in the UK?
The future of software outsourcing services is poised to revolutionize the way businesses operate, offering numerous benefits and opportunities for growth. Let's explore in detail how software outsourcing is transforming the business landscape:
1. Software Outsourcing Services Are Cost Effective
Hiring an in-house development team can be a great option for large-scale organizations that always have enough work for IT teams. The average annual salary of hiring full app developer is much higher than outsourcing the development services which usually starts from $25 to $50 per hour in the UK.
"According to Deloitte's 2020 Global Outsourcing Survey, cost reduction remains the primary driver for outsourcing software development, with 59% of organizations citing it as a key motivation."
Image Source: hiddenbrainsuk
Outsourcing software development to countries with lower labor costs can result in significant savings.
The future of software outsourcing services holds immense potential for revolutionizing the way businesses operate. By embracing the evolving outsourcing landscape, businesses can unlock new opportunities, drive innovation, and achieve sustainable growth in an increasingly competitive global marketplace.
2. Accelerated Time-to-Market
"A study by Deloitte found that 59% of respondents agreed that outsourcing helped accelerate their time-to-market."
Slack, the popular team collaboration platform, outsourced its mobile app development, which contributed to its quick expansion and ability to deliver a robust product across multiple platforms. With outsourcing, they never find a need of hiring Android app developers in the UK to create a separate version of their app.
The biggest benefit of Outsourcing a software development team in the UK is it provides you access to the entire team of developers under one roof including app developers, UI/UX developers, Quality assurance engineers, business analysts, and project managers.
It enables businesses to shorten their product development lifecycle, allowing them to bring new products and features to market faster.
3. Increased Scalability and Flexibility
Another benefit of outsourcing software development provides businesses with the ability to scale their operations quickly, either up or down, based on project requirements and market demand.
This is where outsourcing services add an edge by providing the flexibility to engage more developers to push the development process and meet the deadlines without compromising the quality.
With these assured benefits, it is fair enough to say that the future of software outsourcing services is quite promising. So if you are all agreed with the fact, then you must question how to outsource the best software development company in the UK.
What Are The Important Parameters To Keep In Mind While Outsourcing Software Development Companies in the Future?
Since outsourcing your app development needs to a company is an important decision, before you landed in the software development market, it is worth evaluating the profiles by keeping in mind these few crucial parameters. These parameters will help you easily narrow down the options and enables you to collaborate with the best app development team. Here are some key considerations:
Expertise and Experience:
Make sure you hire a mobile app development company in the UK, whose expertise and experience in the specific technology stack, domain, or industry relevant to your project. You can ask for a project portfolio, client testimonials, and case studies to understand customer satisfaction and the nature of work.
Communication and Collaboration:
Effective communication is the key to a successful outsourcing engagement. Evaluate the company's communication channels, availability, and responsiveness. Look for companies that are available 24*7 and flexible to communicate through calls, Gmail, chat, skype, and more.
Cultural and Language Compatibility:
Consider the cultural and language compatibility between your organization and the outsourcing company to avoid communication gaps. Hidden Brains is one English-speaking company in the UK that ensures there are no significant barriers to effective communication and understanding project requirements.
Security and Confidentiality:
Data security and intellectual property protection are critical when outsourcing software development. Prefer collaborating with a company that considers security practices, data protection measures, and their willingness to sign appropriate non-disclosure agreements (NDAs) or confidentiality agreements.
Scalability and Flexibility:
Consider the outsourcing company's ability to scale resources based on your project requirements. They should be able to accommodate changes in project scope or scale up the team if needed.
Balance Between Quality and Cost:
While cost is an important factor, it should not be the sole determining factor. Evaluate the outsourcing company's pricing models, such as fixed-price or time and material, and compare them with the value they can provide in terms of quality, expertise, and timely delivery.
Service Level Agreements (SLAs):
Define clear service level agreements with the outsourcing company to establish expectations for project milestones, deliverables, timelines, and support services.
References and Reputation:
Seek references and conduct due diligence on the outsourcing company's reputation in the industry. Look for online reviews, ratings, and testimonials to gauge their credibility and reliability.
Geographical Location:
Consider the geographical location of the outsourcing company and assess any potential advantages or disadvantages related to time zone differences, travel requirements, or cultural alignment.
By keeping in mind these parameters, you can easily collaborate with the one that perfectly fits to your app development requirements and able to get ready for future requirements.
Conclusion: Hidden Brains UK Can Be Your Trusted Software Outsourcing Company in the Future
Looking for a reliable software outsourcing company in the UK? Look no further than Hidden Brains! With our extensive expertise and proven track record, we are your ideal partner for all your software development needs.
At Hidden Brains UK, quality is our top priority. We follow industry best practices and employ rigorous quality assurance processes to ensure that every project we undertake is delivered to the highest standards. Our agile development methodologies enable us to adapt to changing project needs, ensuring timely and efficient delivery without compromising on quality.
Communication and collaboration are the cornerstones of our approach. We understand the importance of effective communication in driving successful outsourcing engagements. That's why we provide dedicated project managers who serve as your single point of contact, ensuring seamless collaboration, regular updates, and quick response times.
So whether you need to upgrade your app or want to develop an app right from scratch, our team is here to assist you from design to development to deployment. You can contact us for more details.
FAQs
How do you manage project timelines and ensure timely delivery?
We follow agile project management methodologies, such as Scrum or Kanban, to effectively manage project timelines. Our team breaks down the project into smaller, manageable tasks with defined timelines. We provide regular updates on progress, conduct frequent reviews, and maintain open lines of communication to ensure transparency and meet the agreed-upon deadlines.
How do you handle communication and collaboration with remote teams?
We understand the importance of effective communication in a remote setup. We utilize various communication tools such as video conferencing, project management systems, and instant messaging platforms to facilitate real-time communication. Additionally, we assign dedicated project managers who serve as central point of contact to ensure smooth collaboration and timely responses to queries.
What is your approach to scalability and handling increased project demands?
We have a flexible resource allocation model that allows us to scale up or down based on project demands. Our team can quickly adapt to changing requirements and allocate additional resources as needed to ensure timely delivery without compromising quality.
Do you provide ongoing support and maintenance after the project is completed?
Yes, we offer post-project support and maintenance services. We provide various support options, including bug fixes, feature enhancements, and system upgrades, to ensure the continued smooth operation of the software. Our support services can be tailored to meet your specific needs and budget.
Do Not Forget To Visit Our Robust and Secure Services:
Mobile App Development Company in The UK | iOS App Development Company In the UK | Android App Development Company in the UK | Web Application Development Agency in the UK | PHP Development Company in the UK | ASP.NET Development Company in the UK | Hire Developers in the UK | Hire Best iPhone App Developers in the UK | Hire Android App Developers | Hire Web Developer in the UK | Hire PHP Developers In The UK | Hire ASP.NET Developers in the UK