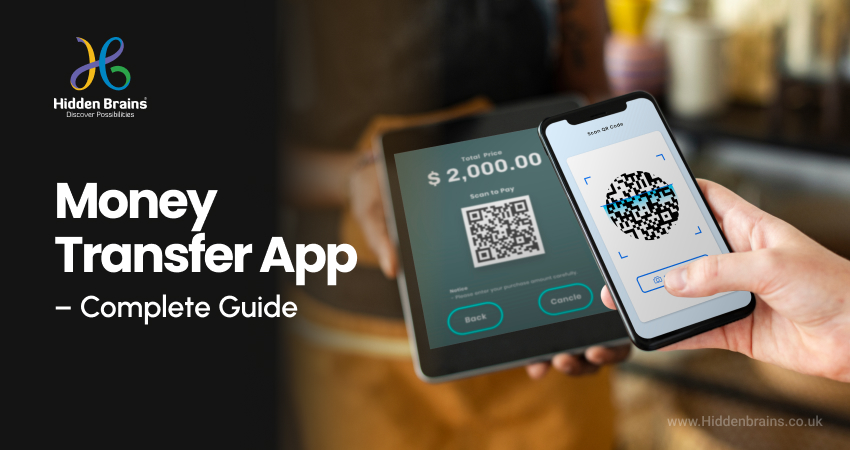 In recent years, money transfer apps have become a buzzword in the Fintech Industry. In the age of digitalization and e-commerce, the use of mobile applications for financial transactions has become increasingly popular. Money transfer apps, in particular, have seen a surge in demand as people seek faster, more convenient, and more secure ways to send and receive money.
With the proliferation of smartphones and the increasing adoption of online payment systems, the market for money transfer apps has continued to expand rapidly.
This has led many businesses to consider developing their own money transfer apps. However, before deciding, it is important to carefully evaluate the potential benefits and drawbacks of such a venture to determine whether it is truly a worthwhile investment.
Money Transfer App Development- Really A Worthy Decision?
Undoubtedly, the Fintech industry is growing at a fast pace and providing better opportunities for customers to make faster and more secure transactions using the money transfer app.
All thanks to digital innovations that have brought the concept of money transfer apps, or peer-to-peer money transfer apps that provide a cash-free environment. Not only that you can even link the app directly with a credit card or bank account.
If you are still wondering whether developing a money-transferring app will be a sensible decision, then consider these market statistics of digital money transferring.
Call us today for a FREE no-obligation quote.
According to another market survey report, TransferWise and PayPal are the two top-owned FinTech Applications dominating the UK market and appearing on 31% of devices.
According to Statista, the total transaction value in the digital payment sector is expected to reach $439.30 billion in 2023.
The value is further predicted to grow at an annual growth rate of 13.97% and may reach $741.30 billion by 2027.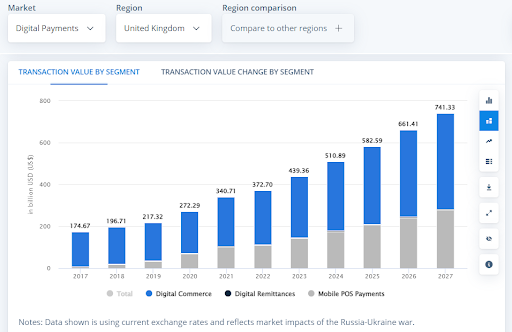 These market statistics are clearly portraying the progressive picture of money transfer apps and making them a lucrative opportunity for businesses to invest in. If you have finally made up your mind to build a money transfer app, then here we will explain to you exactly what is "Peer-To-Peer money transfer apps" are and how to create it…
What Exactly Is a Money Transfer App?
A money transfer app is a FinTech-Based software application that allows users to transfer money digitally. These apps are designed with a simple and easy-to-use interface that ensures a convenient and quick way to send and receive money, without any need of visiting banks.
Wondering how these apps are working?
Good to Read: How Can 5G Benefit the Mobile App Development: Opportunities and Challenges?
Though for many first-time users, this concept might sound complicated, the ease of usage makes these apps a popular choice among individuals.
As far as its functionality is concerned, money transfer apps are highly simple to use and allow users to directly link their app with their bank accounts or credit cards. By linking the account details, users can send money directly to another person's account or mobile wallet.
Many organizations have realized the importance and convenience of using these P2P apps and have developed their money transfer app at the initial stage like PayPal or Google Play. Over the years, these apps have outgrown so well and offer a variety of advanced features such as easy bill payment, international transfers, and more.
So now you have an idea about what is a money transfer app, but how will you create it?
Call us today to build custom money transfer app.
Step-By-Step Guide: How To Create a Money Transfer App?
When it comes to developing a FinTech-Based Money Transfer App, many organizations made the mistake of developing an app clone of any popular app. If you are also doing that same then you are putting your efforts and money at the risk.
Take a minute and have a thought about it, users always look for a new unique experience in your app. And that's where Hidden Brains offers you to hire mobile app developers in the UK that enables you to build an app that attracts more users.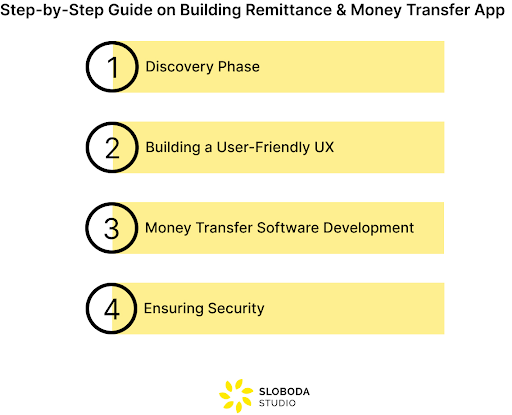 However, to make that possible, you need to understand what steps you need to take while developing a money transfer app:
Step 1: Conduct a Market Research and Understand Your Goal of Developing a Money Transfer App
Many organizations overlooked this step and jump straight on developing an app. But keep in mind, your curiosity about quickly marketing an app, may lead to a costly blunder. So before you start developing your app, you need to have a clear idea of its purpose and scope. Consider the following questions:
Who is your target audience?
What problems does your app address?
What features will your app offer to the users?
What platforms will your app be available on?
Once you have answers to these questions, you are ready to move on to the next step.
Also Read: Benefits & Best Practices to Develop Minimum Viable Product MVP For Startups
Step 2: Choose a Payment Gateway
For any money transfer app, choosing and integrating the best choice of payment gateway is the most critical part. To create a money transfer app, make sure you choose to integrate a payment gateway that allows users to transfer money securely. Some popular payment gateways include PayPal, Stripe, and Braintree. Prefer choosing a payment gateway that fits the modern needs of the users and your budget.
Step 3: Develop a User-Friendly Interface
Keep in mind that simple and easy-to-use app interfaces are always appreciated by users. Since the user interface (UI) of your app is crucial to its success, therefore you need to design an interface that is easy to use, visually appealing, and intuitive. Keep in mind the following design principles:
Keep it simple and intuitive.
Use a clean and consistent layout.
Make sure the app is responsive and works well on different screen sizes.
Use clear and concise language.
Also, you can look for the best FinTech development company in the UK, that can help you design a user-centric app design and boost lead generation.
Step 4: Add Security Features
For any app, where finances are involved, security comes as the priority. To ensure that your money transfer app, make sure your app follows all security measures. Your app must be secure enough to protect users' financial information.
Here are a few potential ways to uplift the security of your money transfer app:
Two-factor authentication
Data encryption
SSL certificates
Early fraud detection and prevention mechanisms.
Call us today for secure money transfer app development.
Step 5: Test and Launch Your Money Transfer App
No matter whether it is an Android/ iOS or hybrid money transfer app, it is important to test it thoroughly to ensure that each feature is working as same as it has planned to work.
To make your app testing easier, you can use tools to test your app on different devices and platforms. Once satisfied with the app's performance, you can launch it on the App Store or Google Play Store.
Step 6: Maintain and Update Your App
Maintaining and updating your app is essential to keep it running smoothly and to fix any bugs or issues that may arise. You can use analytics tools to track user behavior and gather feedback to improve your app's performance and user experience.
These are the few most important steps to create a money transfer app, but what features do you need to include in your app?
Let's check it out…
Must-Have Features To Create a Money Transfer App
No matter how brilliant your app idea is, the success of your app is majorly dependent on the features and functionalities you include in the app. The choice of functionalities adds the uniqueness to the app idea. But the most features you add to the app, the higher the app development cost will be.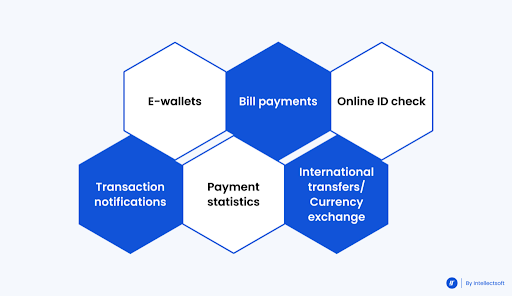 So in case, if you're a startup and looking for the MVP money transfer solution, then here are the basic features you need to include in your app.
User-Friendly Interface: Make sure that your app should have a simple and engaging user interface that is easy to navigate, and simple to access by the users.
Registration and Login: To get started with an app, allow users to get registered and log in to an app easily using multiple methods like email ID or phone number.
Secure Transactions: To conduct secure transactions, make sure that your app should have advanced security measures in place and protect the data against fraud.
Multi-Payment Options: Add a feature to your app that allows users to make a payment using multiple gateways. For easy and quick transfers, allow users to link their bank accounts, credit/debit cards, or other payment methods to the app.
Transaction History: To keep a record of all money transactions, the app should provide users with a transaction history.
Notification Alert: The user will get notified of every movement happening in the account. This feature will allow users to receive notifications when they receive or send money, or when there is any other important activity happening on their account.
Multi-Currency Support: Since it's a money transfer app, therefore, the app should have features that support multiple currencies.
Transfer Limits: With this feature, you can set money transfer limits for users. This will help prevent fraud and ensure that users can only transfer a certain amount of money per transaction or per day.
Customer Support: Allow users to provide 24*7 assistance to the users. To provide this facility, make sure the app should have a dedicated customer support team that can be contacted quickly in case of any issues or queries.
Multi-Platform Support: Make sure your app should be compatible with different devices and platforms, such as iOS and Android so that you can target a wide user segment.
These are the basic features that need to be integrated into the money transfer app, but before if you have a budget and looking forward to building a full-fledged money transfer app, then it is worth adding the advanced features.
Call us today for a FREE no-obligation quote.
Here are some advanced features that you can consider for a money transfer app…
Advanced Features To Create Money Transfer App
Make your money transfer app unique by simply implementing the advanced features that ultimately deliver an excellent user experience. So let's get straight into the features that make sense for the money transfer app:
Contactless Payments: As like Google Pay supports contactless payments through NFC-enabled devices and allows users to make payments by simply tapping their phone against a payment option. So this could be an advanced feature for your money transfer app.
Integration With Other Services: Allow users to make payments anywhere, anytime by simply integrating the support of other services. For example, users can use Maps to easily locate nearby stores and make payments directly from the app.
Bill Splitting: This could be one of the brilliant app features which allow users to instantly split bills with friends and family and able to make transfer transfers directly to their account using the money transfer app.
Rewards And Loyalty Programs: Make sure your money transfer app offers rewards and loyalty programs to encourage users to use the app, such as cashback offers, coupons, and discounts.
In-app Payments: Your money transfer app should allow users to make in-app payments directly from within the app, which makes it easy to pay for purchases without leaving the app.
Multi-Language Support: Add multiple-language support in the app, which makes it accessible to a wide range of users (local or various regions).
Security Features: Data security is one of the most pressing concerns of users. So to offer optimum security, you can consider integrating advanced security features in your money transfer app by simply hiring a mobile app developer in the UK to ensure encryption and fraud detection. It will also ensure that all transactions are secure and protected against fraud.
Aren't these features sound interesting?
Definitely!
To deliver an excellent user experience, implementing these features in your app can be a great deal for your business. These features will not only make your app stand out in the crowd but also ensure a secure, fast, and satisfying experience. But the central question is, how much does it cost to build a money transfer app?
How Much Does It Cost To Build A Money Transfer App?
The cost of building a money transfer app can vary greatly depending on several factors such as the complexity of the app, the features required, the platform (iOS, Android, or both), and the development team's hourly rate.
However, as a rough estimate, developing a basic money transfer app can cost around $20,000 to $50,000. This would include basic features like user registration, money transfer, payment gateway integration, and user account management.
If you want to add more advanced features such as fingerprint authentication, multi-language support, or custom UI design, the cost can go up to $100,000 or more.
It's worth noting that ongoing maintenance and updates will also add to the overall cost of developing a money transfer app. Additionally, there may be additional costs associated with obtaining regulatory licenses and complying with financial regulations.
Call us today for tailored app development services.
How To Make a Profit From a Money Transfer App?
Developing a money transfer app for your financial business can be a worthy decision. But how will you make a profit from your app? Let's check out the several ways to make a profit from a money transfer app:
Transaction Fees: Charge a percentage of the transaction amount or a fixed fee for each transaction. This is a common revenue model used by many money transfer apps, and the fees charged can vary depending on the transfer amount and the destination country.
Foreign Exchange Rates: Some money transfer apps make money by offering less favorable exchange rates to their users, effectively taking a cut from the transaction. This model requires transparency and clear disclosure of the exchange rates to avoid negative customer feedback.
Interest On Deposits: Some money transfer apps offer interest on the money that users hold in their app accounts. This revenue model relies on the app having a large enough user base to generate significant interest income.
Premium Features: Offer premium features or subscription-based services to users for a fee, such as faster transfer times, higher transfer limits, or added security features.
Partnering With Banks and Financial Institutions: Some money transfer apps partner with banks and financial institutions to offer financial products and services such as loans, insurance, or investment products. This can generate revenue through commissions or fees earned on these additional services.
Though there are many ways of making money from your money transfer app, here we have listed a few most potential monetizing strategies that you can consider for your app solution.
Conclusion: How Can Hidden Brains UK Help You Build Feature-Rich Money Transfer App?
Hopefully, with this blog guide, you must have got an idea about how to create a money transfer app. But the central question is how will you make it successful in this thriving market. The simple way is to hire a mobile app developer in the UK with the right industry experience. The professionals will help you integrate the right features and enable you to create highly engaging UI/UX that boosts lead generation. And Hidden Brains UK is one such leading software development company that ensures you hire the industry's best coders and help you build a FinTech app meeting the modern market needs.
For any query or cost estimations, you can contact our experts!
FAQs
What are some key features that a money transfer app should have?
Some essential features that a money transfer app should have to include a user-friendly interface, secure payment processing, real-time exchange rates, multiple currency support, and transaction history tracking.
How can a money transfer app ensure the security of users' financial data?
A money transfer app can ensure the security of users' financial data by using encryption techniques, implementing two-factor authentication, and adhering to industry standards and regulations for data protection.
How long does it typically take to develop a money transfer app?
The development time for a money transfer app can vary depending on the complexity of the features and functionalities required. However, it typically takes several months to develop a fully functional money transfer app.
What technologies are commonly used for developing money transfer apps?
Some common technologies used for developing money transfer apps include mobile app development frameworks such as React Native, back-end development frameworks such as Node.js, and cloud-based services for data storage and processing.
How can user experience (UX) design be incorporated into a money transfer app?
UX design can be incorporated into a money transfer app by focusing on creating a seamless and intuitive user interface, optimizing the user flow for ease of use, and leveraging user feedback to continuously improve the app's usability.
How can a money transfer app handle international transactions and multiple currencies?
A money transfer app can handle international transactions and multiple currencies by integrating with international payment gateways and APIs that support currency conversion, and by providing real-time exchange rate updates for accurate calculations.
What kind of testing is required for a money transfer app?
A money transfer app requires rigorous testing to ensure that it is secure, reliable, and functioning properly. This may include testing for security vulnerabilities, performance testing under high loads, and usability testing to ensure a smooth user experience.
Do Not Forget To Visit Our Robust and Secure Services:
Mobile App Development Company in The UK
|
iOS App Development Company In the UK
|
Android App Development Company in the UK
|
Web Application Development Agency in the UK
|
PHP Development Company in the UK
|
ASP.NET Development Company in the UK
|
Hire Developers in the UK
|
Hire Best iPhone App Developers in the UK
|
Hire Android App Developers
|
Hire Web Developer in the UK
|
Hire PHP Developers In The UK
|
Hire ASP.NET Developers in the UK