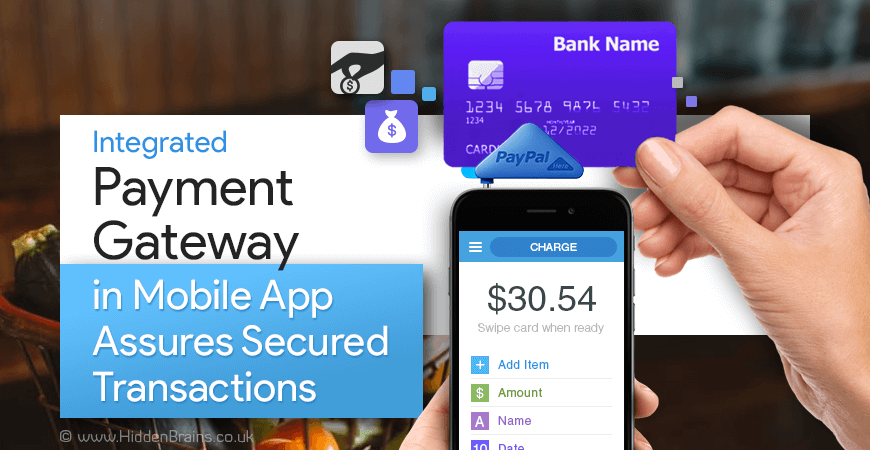 As a mobile app development company, how many of your ecommerce or retail shopping clients emphasize on integrating a secured payment module into the app? Almost all of them, isn't it? Let's understand why secured payment gateway is such an important element of the app.
Converting Window Shopping Visitors to Buyers
What is the first thing that comes to your mind when you come across any ecommerce app in the App Store? Is it trusted? Does it have a secured payment module to protect my sensitive data? Every customer is possessive about his/her personal bank account details or credit/debit card credentials.
Cyber threats are not unknown to people who opt to purchase goods and services through mobile app. Impressing visitors with your unique collection is just one of the many aspects that contribute to converting visitors to buyers.
Unlike traditional retail stores where salesmanship of the person selling the item and features of the product are accountable for purchase, sales through mobile app requires paying attention to lot of other details as follows:
Design of app
User-friendly navigation
Easy to use
Secured payment gateway
Previous customer's reviews
Related Post: Grocery App Development
Ways to Integrate Payment Gateway in a Mobile App
Following are few popular and successful ways to integrate payment gateway in your mobile app
1. Payment Integration through Gateway API
In this method, processing of your debit or credit card information is done through APIs. This is the simplest solution for payment gateway integration into mobile app, especially for those who do not require implementing advanced payment solution and simply need a secured mechanism in place.
2. PCI Certification
Getting a badge of PCI compliance generates a trust factor among customers that their money is being processed in a secured manner. Though this process of getting PCI (Payment Card Industry) compliance is time-consuming, it is a necessity to accept credit card payments.
As you become PCI-DSS complaint, there is no space of error once the sensitive information is passed on to payment system's servers.
3. Mobile Payment Widgets
Several gateways eliminate the overhead of accepting payment in mobile app by offering their own payment UI components. Mobile-specific libraries of such gateways enable drag and drop implementation of payment gateway, with major work being handled by its own UI.
One drawback of this gateway is that you do not have major control over the UI/UX experience of checkout as it is managed by the widget itself.
On a concluding note
Based on the nature of your business and level of security required for carrying out transactions, mobile app development companies suggest you appropriate options for payment gateway modules. Implement the one that you think would give your customers a secured feeling and ensure a smooth payment experience.