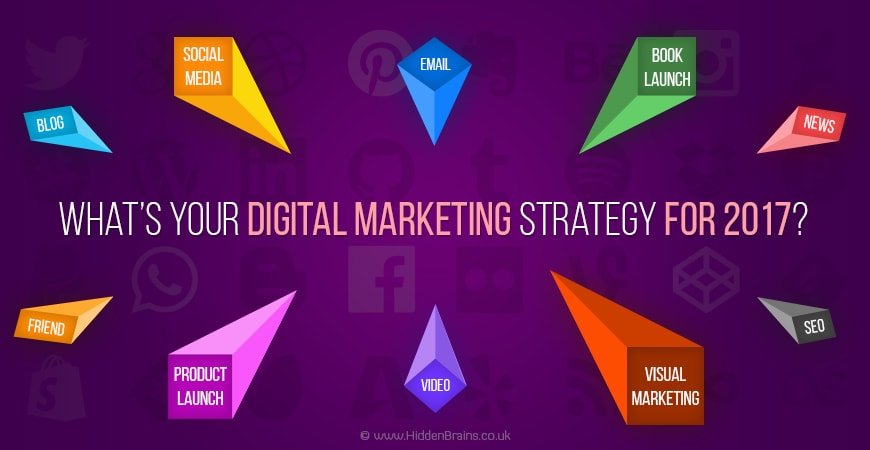 How much are you spending on marketing and advertising? Is it paying you off in generous way? If the answer to latter question is negative, the amount you spend on marketing does not matter, though big or small. Strategic investment in digital marketing increases the chance of fast, effective results.
Print media advertising and digital marketing are based on completely different concepts. The approach to digital marketing does not come as a thumb rule. The digital strategy is volatile considering the evolving new technologies and changing consumption pattern of users.
In the present market scenario, the percentage of revenue invested in digital marketing sees no sign of going down. Following graph portrays the share of companies that plan to increase their spending on digital marketing technologies.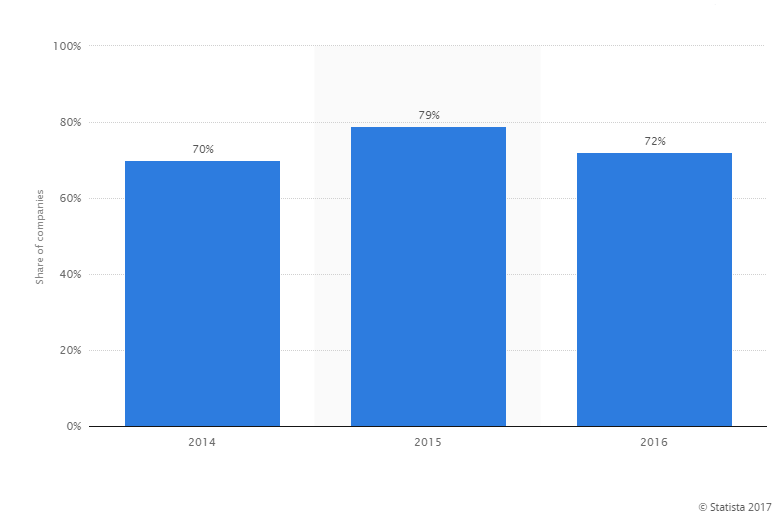 Building Responsive Website: Creating a Virtual Face of Your Brand
'How do you appear to online audience' is defined by business website. This is the face of your company, which further forms the judgmental factor for your prospective customers. Are you confused? Let's take an example to understand the vitality of having an impressive and informative business website.
Suppose that you are in search of a property that offers fully-furnished homes with high-quality equipment and luxurious facilities. In this search, you come across a large piece of land that is under construction by some builder. Being unknown to the world of property, how would you gauge the quality of homes being constructed by that particular builder?
As per the current user behavior, you would hit the internet to find information on that builder and his previous projects. In such cases, having no or poor website could lead to loss of sales. Well designed and robust performing business website is the first and foremost contributing factor to earning good leads.
Consult a renowned web design and development company to build a responsive website for your business. Specify your requirements and have an open mind to their expert suggestion to come up with an interactive and appealing website.
Having a Mobile Presence: Stay Connected with Customers All the Time
Technology has achieved new feats and made possible for businesses to expand their reach among customers in several different ways. Mobile apps enable customers to get access to company's services and products at their fingertips anytime and anywhere.
Such connectivity has resulted in an increase in brand loyalty among customers. In addition to that, it is becoming easier for companies to spread a word among upcoming and current offers among audience.
A restaurant chain example here would throw light on the 'mobile-first' concept. Suppose you own a restaurant having many outlets in different parts of the city. Any person who is new to the city would not be aware of different areas that mark the presence of your restaurant.
In such cases, having a mobile app that allows users to get information on address, menu, and types of cuisines served comes in handy. After all, which user does not like to be spoon-fed with all the information at fingertips? Such feasibility to find restaurant can result in boost of sales for your restaurant.
Get a business mobile app developed by a leading mobile app development company and stay connected with your existing and prospective customers 24*7.
Social Media Marketing: Making your Presence Felt
Aforementioned digital marketing efforts need backing from social media platforms for effective promotions to get the desired results. Outreaching and getting exposure to maximum number of audience is best achieved with social media advertising.
Leverage the power of social media platforms to the advantage of your brand by getting a deep understanding of its analytics and trends. Appropriately timed and relevant posts on Twitter with appropriate and smart usage of hashtags can lead to some valuable connections.
On the same lines, notifying your followers about addition of new services or launch of a product by writing catchy status on Facebook and LinkedIn can be quite effective. This way, you would be promoting your brand among social as well as professional circle.
Follow a strict schedule for regular postings on different social media platforms by taking into consideration peak timings and best days for sharing.
Mark your presence on new platforms (Pinterest, Google+, Instagram and Snapchat) to explore different mediums to stay in touch with customers.
Are You Feeling Digitally Empowered Now?
Measures to strengthen your brand in the digital space as discussed in this blog have the power to establish a recognized presence. How you implement them is the next important criteria. If you are someone who doesn't understand digital landscape well, consult the right person or agency having good expertise in this arena.
Go Digital, Get Recognized!