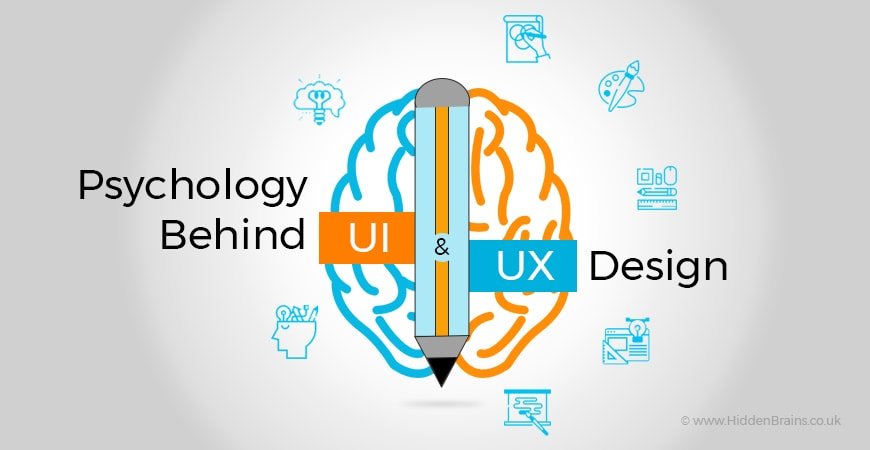 Have you visited a website that has utterly confusing with too many links that did not make sense to you and extremely poor interface? On the contrary, did you have a delightful experience of browsing a website that was simple, beautifully designed and had logical flow of pages with smooth navigation?
These two are exactly opposite UI and UX design experiences that would have left contradicting impressions on your minds. Psychological effect of the design of website is a major contributing factor for converting a visitor to customer. Companies have realized the significance of UI and UX design in website development and are investing heavily on this segment.
Following statistics are a clear justification of rise in investment on UI and UX design elements of website: 
How is UI & UX of Website Related to Psychology?
To understand the connection of user interface and user experience design of website with the psychology of visitors, let's know the exact definition of these terms:
User Experience (UX) design

is the overall experience – mental, sensory and emotional experience of a website visitor when interacting with the website.

User Interface (UI)

is the part of the website that is visible to visitor or portion of website that user interacts with.
These definitions when combined together give rise to the concept of user-centric design. This is the design pattern that web app development agency try to implement for creating a long lasting positive impression in the minds of visitors.
User centric design is a philosophy that places 'user' above all design elements. Priority of the design theme is decided on the basis of predictive interaction of user with the website. This may require testing of user's first time behavior with the website to analyze following criteria:
How would user interact with this design element?

What phycology effect would this color have on user's minds?

How friendly is this interface with respect to website visitor?
These questions are related to human psychology, i.e. how user perceives different design element and what effect it has on minds.
Real World Example of Psychological Effect of User Experience
The retail giant Amazon's eCommerce website is the most popular example of how can minute UX changes have dramatic psychological impact on human mind. Amazon managed to earn $300 million profit with simple UX fix.
All that Amazon did was replace its 'Register' button on website with the one that read 'Continue'. Are you still wondering how did such basic change earn that retail giant $300 million?
The answer is that this simple change directly played with the psychology of human mind. Customers that came across 'Register' button built an impression in mind that they would have to fill up a lengthy form asking personal details. Most of them avoided clicking on it as they did not want to undergo that 'registration' process.
By changing the button as 'Continue', customer thought that he is almost done or at least halfway in the process. This increased the chance of customer hitting the 'Continue' button by 45%.
Such is the power of human psychology!
Using UI & UX to the Benefit of Website
Now that we know that the influence of UI and UX, why not utilize it to the benefit of your business. In order to make the most of design elements, let's understand the theory and conceptualization of UX.
Functional UX:

It is the part of UX that is directly connected with visitor such as flow of navigation, internal linking and searching.

Creative UX:

These are visual elements that are not directly related to visitor's interaction with website, but a core part of design visuals and creative elements.
Effective combination of both functional as well as creative UX is complemented with following mentioned factors to account for a successfully designed website:
Accessibility:

Does the website provide consistent user experience across multiple devices? Website has to be responsive and load faster in mobile so that even those with slow internet connection can browse through it.

Usability:

Is website browsing a pleasant experience for first time as well as repeating visitors? A well designed website with perfect UI and UX should provide intuitive and immersive experience to users.

Visibility:

How high does your website rank in search engines? Only when the website has good visibility in search engine, users will reach out to explore it.
Realize the Power of Simplicity for Rich UX Design
From design perspective, 'keeping it simple' has always been effective. No matter how complex your company's product or service is, the real art of design is to portray it through simplicity. No visitor likes to come across a website that has too much of information. Keep the design simple with basic and relevant information that could explain the essence of your products or services.
What does simplicity exactly refer to in terms of design? Following pointers would provide you satisfactory answer to this question:
Do not use too much or too less white space in website. While too much of white space gives incomplete type of feeling to visitor, too less white space makes the website look congested. Sufficient breathing room between various design elements such as lines of text or different zones of page is vital to make it visually appealing and easy to understand by visitors.

Do not present visitors with too many options to choose from. As per the psychology study, users can quickly make a selection if presented with limited options. On the contrary, when there are lot many options, user gets confused and thinks of criteria to form the basis of choosing decision. The study also reveals that user is more satisfied and confident with his selection when made from limited options.

Do not try to educate users for conventions that are specific to navigation or flow of your website. Instead use the widely accepting symbols, icons and conventions that visitors usually know about. This makes the visitor feel comfortable in browsing through the website.
Summary
Building seamless UI and intuitive UX is quintessential to the success of any website. Thorough and iterative testing contributes a long way in ensuring to build the perfect user experience design.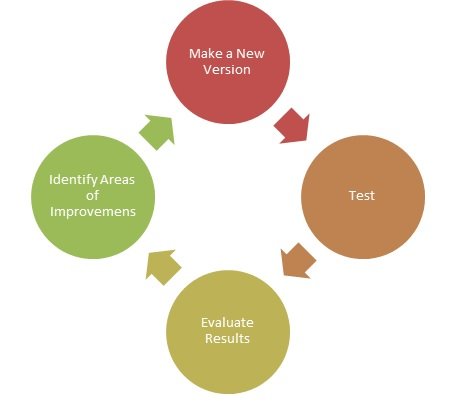 Core elements of UX such as user centricity, simplicity, credibility and using standard conventions altogether account for best in class experience to users. Understand the psychological effect of UI / UX and use those derivations in developing immaculate and immersive design experiences.
Hidden Brains is a well-known web design and development company housing experienced UX/UI designers that build innovative and highly creative websites.