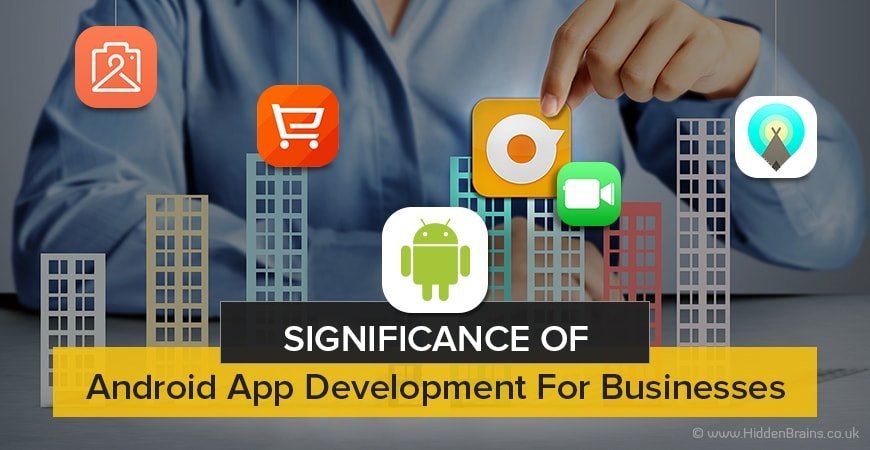 The digital era we live in today is completely dependent on mobile where users demand to access anything to everything at their fingertips on-the-go. This kind of feasibility calls for the need of mobile app which has the capability to perform required operations through the pocket sized gadget that people carry with them all the time.
Inclination to Mobile Apps: Best Explained With Numbers
Changing behavioral patterns of users with respect to accessing information over the internet and procuring online services is keenly analyzed by experts. The result of the in-depth analysis is crystal clear and as represented in the following graphs:
1.Mobile phone internet penetration sees no sign of going down. The percentage of mobile phone users accessing internet is rising continuously and is bound to grow by 63.4% till 2019.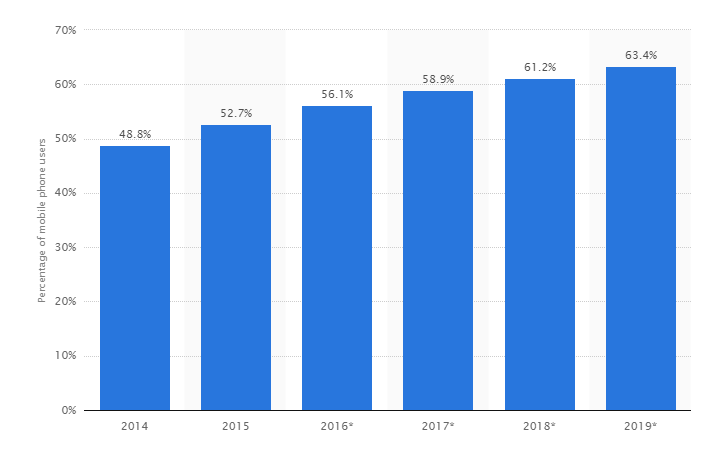 2. Desktop internet usage is decreasing with people preferring to access websites over their mobile phones. Easy accessibility is the main reason behind this changed curve.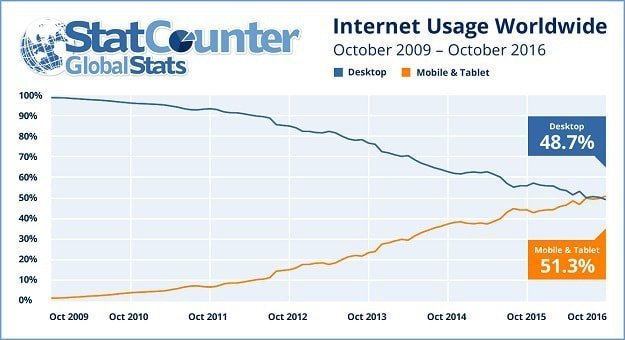 These numbers and graphs clearly explain the need for business to develop an Android mobile app to reach its audience in an effective way.
What Can You Expect From A Business Mobile App?
The argument of whether to build mobile app for businesses is concluded with a clear answer from above graphs. Let's discuss the scope and Significance of Android App Development into the Google Play Store:
1. Increased Brand Visibility
Mobile app with your brand name available in the Google Play Store increases the visibility of your company. Further, as the user installs an app, it finds a place in mobile phone. This means it is in front of user's eyes all the time, which improves the exposure of your company and gives it a specific recognition.
2. Improved Customer Engagement Ratio
A matter of fact is that users appreciate nothing more than convenience and feasibility. When you as an entrepreneur, make available your services or products to users through a mobile app that can be explored by hem at their convenient time, chances of them taking interest in your company drastically increases.
3. Broader Reachability to Audience
Mobile app is something that users feel comfortable to use anytime and anywhere. Now that your business has a website but not mobile app, users think twice before contacting the company. On the other hand, if you have a mobile app, users would be proactive in getting in touch with you as it requires minimal efforts from their end to do so.
Investment Required for Android App Development: Resources & Cost
Approaching a reputed Android app development company is the right way to go about building a business app. Other cost-saving alternative is to directly hire Android app developer. The second option requires investing money on fruitful resources; however, this amount is less when compared to buying the whole package of Android app development services.
Finally…
Android app development will always be on top because as per survey, Android users are highest in the world. For business people prefer Android rather then other services. Game development industry is growing day by day. Android game development services requirement will be on top very soon.