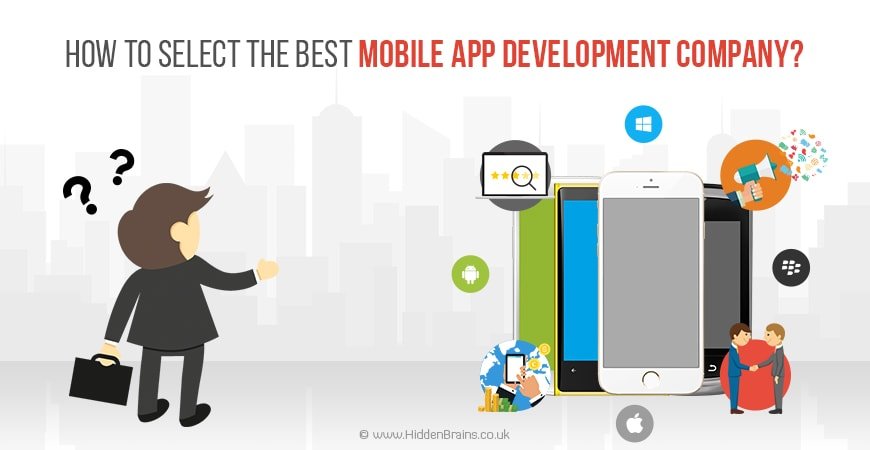 Did you know that nearly 5,00,000 new mobile apps were released in the year 2016 to the Apple App Store. This means that more than 1300 mobile app ideas come to minds of individuals each day. These ideas are further transformed into fully functional apps by procuring services of Mobile App Development Company or hiring mobile app developer.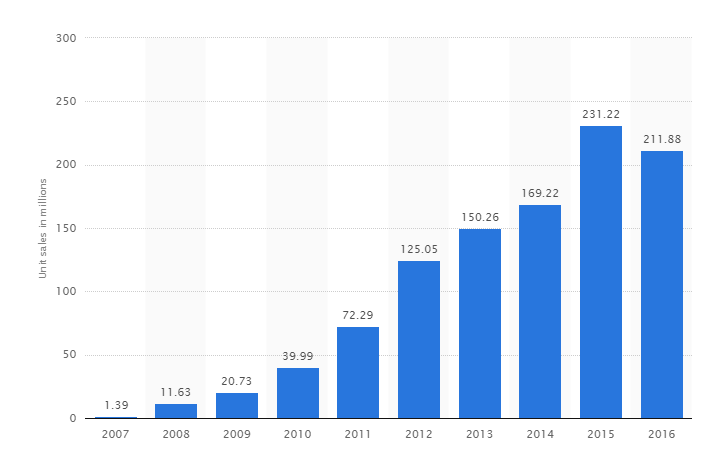 Significance of Choosing the Right Mobile App Development Company
While there are 2 million apps existing in the App Store, how many of them have managed to earn good number of user base? Only handful of apps serves the need of users and finds a secure place in their mobile phones. Others are lost in the vast space, being overpowered by dominant apps.
Why do some apps fail to yield the expected outcome? The reason is lack of experienced mentor who can guide to move on the right path. This makes it all the more important for entrepreneurs to select the perfect mobile app development company.
Tips on Selecting Mobile App Development Company
Aforementioned facts and numbers clearly state the importance of making the right selection. Keep in mind these quick and easy tips that will help you to rule out incorrect options in your search of a reliable mobile app development company: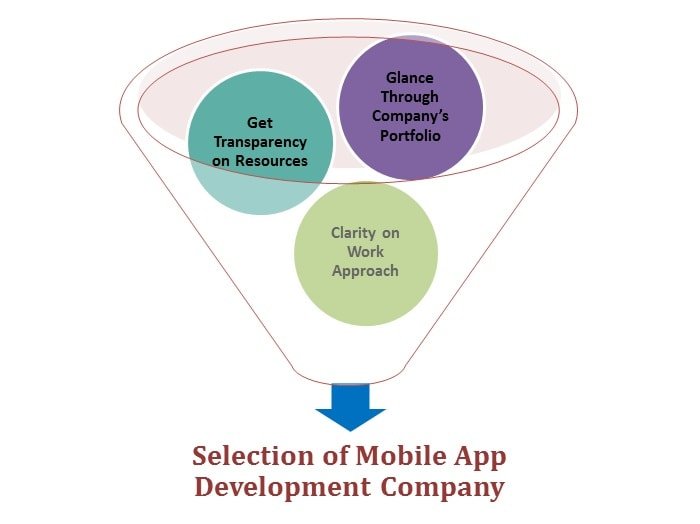 1. Glance Through Company's Portfolio
Search the company over the internet to land on its official website. Browse through this website to have a look at company's portfolio. This would acquaint you to the complexity of projects delivered by the company and derived solutions.
If the portfolio does not provide you all the necessary answers on the technologies that company has used in the project or challenges tackled by them then request for case studies. In short, do not settle your queries if you do not get satisfactory answers. Dig deeper to know the facts.
2. Get Transparency on Resources that would Work on your Project
When you are investing handsome amount of money on getting a mobile app developed, you would obviously expect most qualified and experienced resources to handle your project. Get transparency from mobile app development company on which team members would be responsible for its development, design and deployment.
You can even ask for their qualification, number of years of experience and types of projects handled by them in the past. This enables you to rest your faith on resources, which makes it easier for you to co-ordinate with them and convey your points.
3. Clarity on Work Approach
Understand the work approach of the mobile app development company you are planning to hire. Get clarification on the timeline of project and estimated completion date. This aspect is important to consider as some companies allure clients to get the project, but change the commitments after signing the deal.
Base trust on those company that provide you clear view of your project, abide by your terms and guarantee you to fulfill your app requirements in written.
On a Concluding Note…
These 3 quick tips set the base for selecting the perfect mobile app development company. If you wish, you can even get into minute level details such as security agreements, NDA terms and technical support for your project. Good luck for your search!