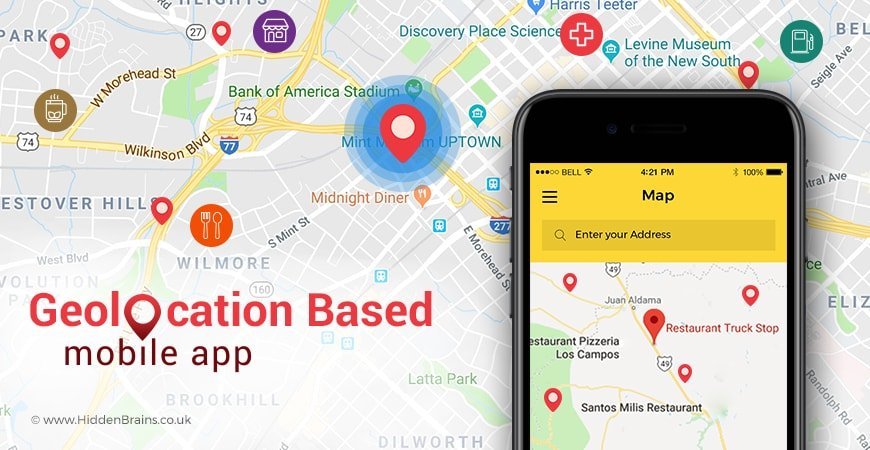 location Based App Development
We live in the age of smartphones where everyone owns at least one mobile phone for personal use. All these smartphones come with built-in global positioning system (GPS) chip. This chip catches the current geographic position of a mobile device through information received from GPS satellites. It is powerful to track the real-time location of device by collecting information from an array of satellites.
Mobile app development companies use this chip i.e. built-in hardware of smartphone to their advantage for building location based mobile apps. Considering user's interest in such apps, most companies are inclined towards development of location based apps. 35% of the internet users in Germany access location-based services as compared to 28.5% in 2014.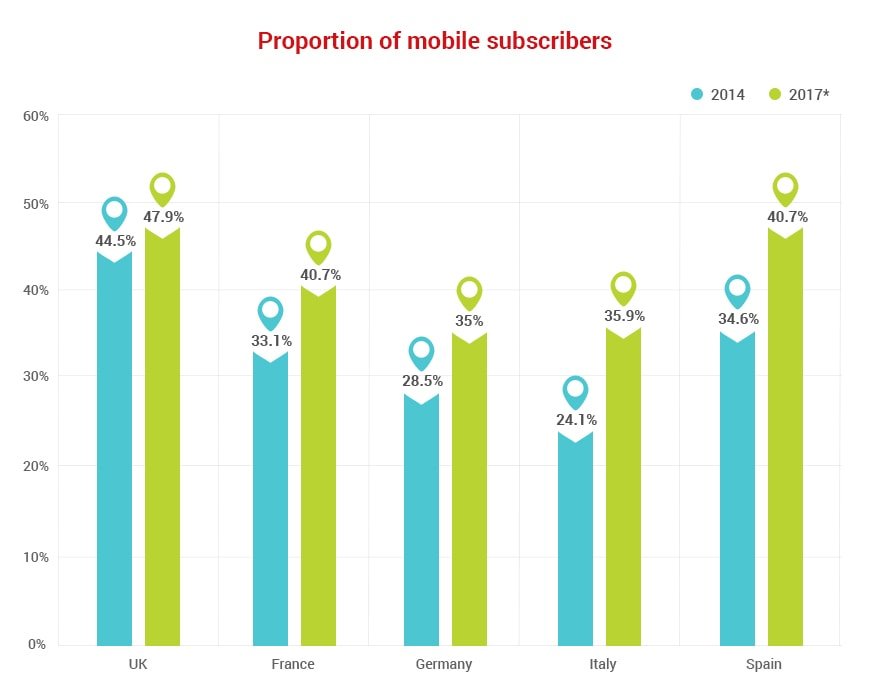 How Does Location-Based App Help in Reaching Out to Relevant Customers?
Enterprises can focus on delivering personalized experience to users by identifying their exact real-time geographic location and sending most relevant updates. Geofencing is used to detect the exact location of a user with the help of three triggers, namely, static, dynamic and combined. These triggers are used to analyse the proximity of user with respect to a particular point, i.e. inside or outside the building.
Now that the location of user is tracked through geofencing, company can send personalized and more relevant notifications to customers in a specific region. Delivering most appropriate contextual information and services improves the customer engagement quotient. Geolocation feature of mobile app plays with the human psychology that says "people usually show interest in news or updates that relate to them".
For example, cab booking agency can send notification on updated tariff cards based on the current location of user. Restaurant searching app can inform users of nearby popular places to eat – this comes as a major help to users who are travelling outstation and visiting new places.
Popular location Based App Development Categories
There are different ways of identifying geolocation, the most common ones being GPS, Geofencing, Cell ID, Assisted GPS and Wi-Fi. Let's know how apps are using this capability of smartphones to deliver exceptional mobile experience.
On Demand Services
The usage of on-demand services is on a constant rise owing to the flexibility and convenience offered by them. The most popular on-demand services that are used on daily basis include cab booking, food delivery, pharmaceuticals delivery, plumbing and other domestic chore assistance.
Location-based on-demand delivery app makes it easier for such service providers to reach out to end customers using real time location. This enables companies to target customers based on their geographic location and deliver prompt on-demand services.
Weather Forecasting Apps
There are several apps that give accurate climate, temperature and weather forecast for the current location of the user. This requires gathering data from GPS or geofencing to know the accurate location of user and fetch the weather forecast accordingly.
Health & Fitness Mobile Apps
If you desire to track the activities of walking, cycling or jogging, 'location based mobile app' is the right answer. These apps integrate seamlessly with wearables to deliver best-in-class performance to users. Accurate tracking of user's location is useful for a variety of event based applications, travel applications, social networking, lifestyle and hobbies applications.
Fitness mobile apps are very famous and come under 'most used' app category. Several free as well as paid health and fitness apps are currently used by users on a daily basis. While using geolocation feature in these apps it is required that the confidentiality of user's information is maintained, safe and secured.
On a Concluding Note…
Adding geolocation feature is the key to enjoy smooth interaction with end users. In short, location-based applications change the way brands interact with their customers both online and offline. The main reason for success of location based mobile app development is that it helps businesses deliver benefits to the customer at the right time and the right place.
Location based mobile apps completely transform the way users engage and interact with your company. Get ready to deliver personalized experience to your mobile app users by integrating geolocation feature in the mobile app. Hidden Brains is a leading location based mobile app development company helping businesses take the advantage of location-based information and improve user experience. To remain competitive in this digital age and build your own location based app, contact Hidden Brains mobile app developers now!