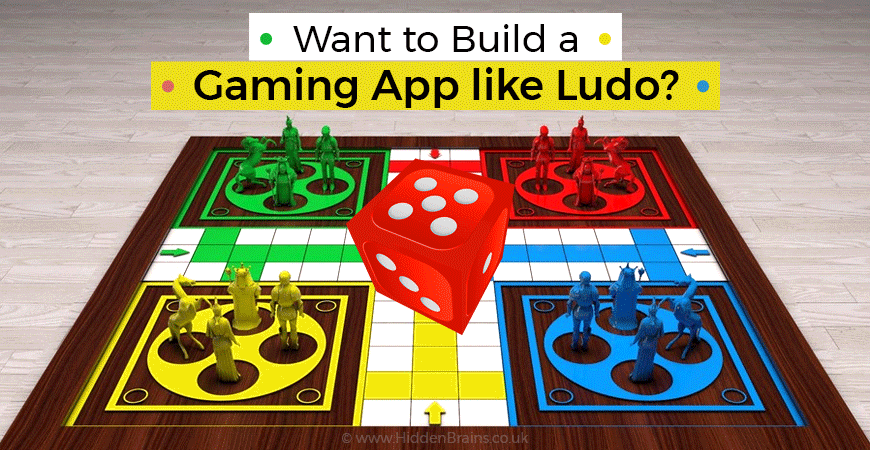 Board games are no exception to the digital revolution. What 90s kids used to play with dice and boards is now played by today's generation in mobile. 'Ludo King' is most popular board game that received overwhelming response when launched in the App Stores.
Success of Ludo King Board Game
In just few months of release, Ludo apps game has a successful track record of over 10million downloads and 4.5 start ratings. This multiplayer game is quite user friendly and can be played with friends, family and even kids. Great UI and UX of this game are solely responsible for the popularity of this board game.
Board Games Apps: Current Trend
Board games such as Ludo Apps and Snakes & Ladders have been quite famous since decades as 'family game'. While this fast paced life does not leave enough time for family to sit together and play these games, it now comes in digital format as a mobile app.
Mobile users are quite delighted to see their favorite board game that enables them to play it as and when they wish to, either with computer or other players. This game perfectly suits to today's lifestyle where parents and kids never get free time to sit and play together.
Ludo King board game mobile app breaks these barriers by allowing people to connect with each other remotely. Individuals can entertain themselves in their break time by playing this board game of Ludo app.
Desired Features & Functionalities of Ludo King Mobile Gaming App
As you are interested in developing a mobile gaming app as Ludo King, you first need to know how this game works. If you have played Ludo game on mobile then this should be quite clear to you. But for those who wish to develop an app like Ludo and do not know how this game is played, have a look at below pointers.
Features of Ludo Game:
Cross platform game that can be played on desktop, Android platform, iOS platform as well as online in multiplayer mode.

Play with Computer

Offline Mode

Online Mode

Play anytime, anywhere
Following is a step-by-step guide on playing Ludo board game through mobile:
Download Ludo King app from Google Play Store if you are an Android user and Apple's iTunes in case you are an iOS user.

This game can be played between 2 to 4 players: either against computer, against your friends or anyone else from all over the world.

Players choose from four colors and are accordingly allotted 4 tokens each.

Players start playing the game by rolling dice and moving token ahead in clockwise direction. All tokens have to finish full turn to make an entry into the finish line.

Player needs to get 'six' on dice to bring each token out.

During the game, players get an extra turn for:

Killing opponent's token

Dice rolling out 'six'

Whosoever manages to get all token to the end at first wins the game
This is a highly addictive board game!
Developers need to understand the depth of this features and functionalities to build an app that follows these rules and runs seamlessly. Building a bug free app that is liked by mobile users and entertains them is not any layman's job.
Hiring the services of a professional company is the right approach to develop a foolproof gaming app like Ludo. Are you worried about exorbitant process charged by these firms? Let's take a look at the pricing models of hiring mobile game development services.
Estimate of overall game app development cost
Though the exact figure cannot be calculated until client's requirements are not mapped against time and efforts required for the project, we can definitely gauge a range to give an idea of how much board apps like Ludo cost.
If you opt for hiring dedicated developers for game development on per hour basis, you might save on few dollars as you are solely responsible for entire management of project. This aspect is taken care of by project manager if you choose to hire services of a professional game development company.
Hidden Brains is one such reputed game development company that helps clients in in building innovative, interactive, immersive and out-of-the-box apps. Our apps secure a high position in Play Store and App store because of outstanding featured and bug-free functioning. Take advantage of digital era and make available games in App Stores that people are already interested in to get sure shot results.