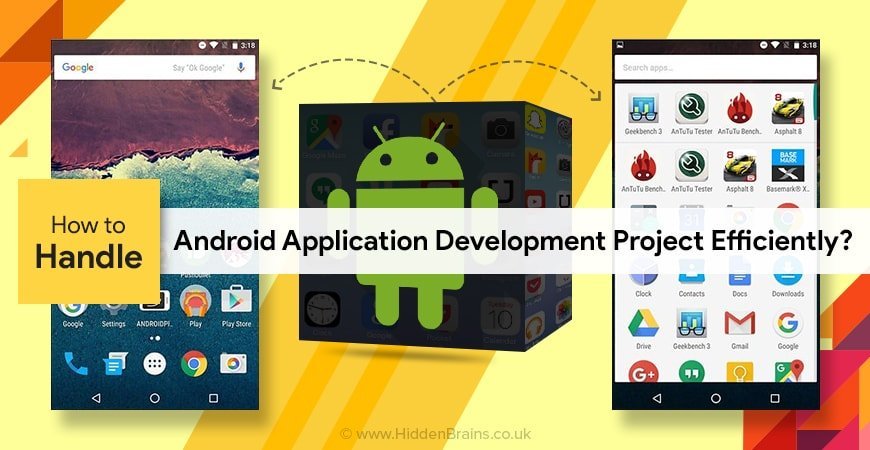 'Mobility' is the fastest growing trend today. From school going children, teenagers, professionals to senior citizens, everyone finds its utility in this pocket sized gadget. Mobile apps for banking, shopping to booking tickets have got people addicted to using them. If comparing iOS apps with Android app, the figure of 2.2 million Android apps over 2 million iOS apps in store would not come as a surprise.
Businesses understand the importance of having a mobile app to outreach to target audience. As a result, custom Android application development companies are receiving increased demand for business apps. However, not all companies get such Android app projects from clients. This is because not all companies comply with the quality standards expected by clients and some even fail to deliver the project in given deadline.
There is a lot of planning and strategizing involved while handling Android app project of client. Step-by-step procedure and predefined strategy will help in successful implementation and efficient development process:
Outline the Goals and Objectives of Android Application Development Project
At the start of project, business development executives, developers and designers need to sit together and define the strategy, goal and objective of client's project. This meeting is usually done keeping client's view point and his specifications or requirements in mind. Such planning ensures that all the people involved in the project are on common grounds.
Start Building Rough Structures
Do not take risk to jump to development phase initially. No matter how short time you have in hand, it is mandatory to start with building wireframes that directly map your client's Android project requirements with your offerings. This step should be followed by developing clickable prototypes that give an idea of user interface (UI) and user experience (UX) with the app.
Start Development
Development phase takes the most time in Android application development project. Developers need to define how they are going to implement each feature and functionality in the required app. Technical challenges may come in the way of development, but with experts and experienced professionals by your side, you can tackle them properly.
Testing, Checking & Again Testing
Development and designing, though done impeccably, has to be tested for all possible situations and circumstances. Quality Analysis (QA) team has to check the application for smooth and error free user experience. This stage is very important as all the bugs and errors come to light and have to be dealt with immediately.
On a Concluding Note
Android application development services provider need to streamline their operations to ensure successful delivery of client's project. If above steps are followed systematically, successful completion of Android project is not far away.